Read today's dose of chic intel right here…
Executive Swaps at Chloé and The Row
Geoffroy de la Bourdonnaye is stepping down as CEO of Chloé on November 30. Riccardo Bellini will take his place December 1. Bellini comes from Maison Margiela, where he was appointed CEO in 2017. Meanwhile, WWD reports that David Schulte, president of The Row, has resigned. His reasons for stepping down have not been revealed. The label has also just appointed Fabrizio Fabbro as COO.
View this post on Instagram
Jeff Bezos: Fashion Trendsetter? (Business Insider)
Vilebrequin just got a boost from Jeff Bezos after photos of the Amazon CEO in a pair of the brand's swim trunks from 2014 garnered tremendous interest online. According to Lyst, shoppers searched for the trunks more than 4,000 times between July and August, and the brand saw a 105% rise in page views during that time. Now ,the luxury swimwear label is considering bringing that particular pattern — blue with purple octopi on it — back.
View this post on Instagram
Kim Kardashian Sues an App That Stole Her Picture (Paper)
Kim Kardashian is suing iHandy for $10 million after it allegedly used a photo of her to promote its services. iHandy, a photo retouching app, claims it didn't know the photo was of her. Kardashian's suit points out that their defense is absurd given that she is one of the most recognizable women in the world, and that no matter who they thought the photo was of, they knowingly stole it. Additionally, Kim's camp says the app tried to dissuade her from filing the suit, saying they told her "not to bring claims against them for their blatant infringement, or they would go after her."
New Print Publications Are Popping Up Everywhere (Business of Fashion)
Print isn't dead — especially in the world of niche fashion magazines. Independent publications are surviving the shift to digital thanks to a combination of low overhead, and creative approaches to ad partnerships. "There are a lot of people saying it's crazy to start doing a new entry in publishing right now," said Jason Gonsalves, global brand director of The Face. "Actually, right now, it's the mass industrialisation of publishing that's challenged more than either content creation or magazines."
Persol Opens Their New York Flagship in Nolita
On Wednesday, Italian luxury eyewear brand Persol opened their first free-standing New York shop in Nolita at 253 Elizabeth Street. This is only the second stand-alone Persol shop in America (the first being on Rodeo Drive in Beverly Hills) and showcases the brand's wide-range of handmade Italian eyewear. A limited edition version of the iconic 649 model will be engraved with Nolita on the inside temple and sold exclusively at the New York City store. Customization and engraving, optician, and prescription services will also be available, enabling customers to add an individual touch to their frames. Customer's will be able to create original color combinations of Persol's five top selling models, and can have their initial engraved on the iconic Persol arrow on all models. The highest quality Persol lenses will also be available in optical models.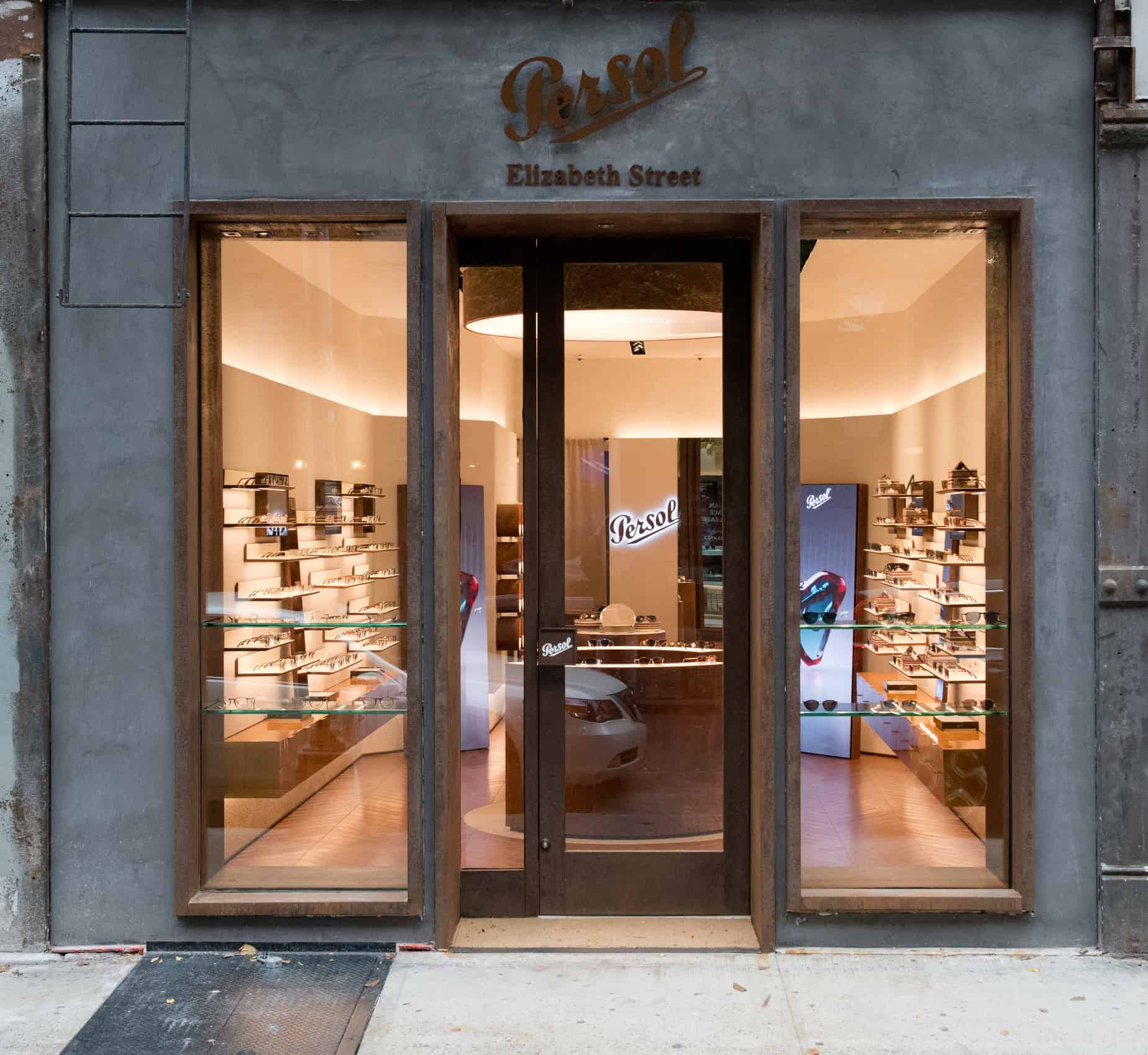 Subscribe to our newsletter and follow us on Facebook and Instagram to stay up to date on all the latest fashion news and juicy industry gossip.