Britney Spears is the face of Kenzo's La Collection Momento No. 2 campaign, making Kenzo the first luxury brand to cast BritBrit in a campaign, at least in recent memory. La Collection Memento is Kenzo's nostalgia-based capsule, and is intended as an homage to the debut of Kenzo Jeans in 1986. "Britney Spears. KENZO. Peter Lindbergh. What could at first seem an unusual trifecta, actually makes total sense when one learns that the collection is all about icons," read the press release. Yeah, that makes sense.
Shot by Lindbergh, the campaign shows Spears in the streets of Paris in all manners of sportswear: thigh-high denim lace-up boots, a bright green logo sweatshirt, and a leafy-print bra top. "This collection is very youthful," Spears told Vogue. "We had fun on set, even though it was a bit weird for me at first. I am used to shooting in a studio or a small space, and this was on the street. We were out there and I had really promiscuous clothes on, which felt odd, but, of course, on film it turned out to be really cool."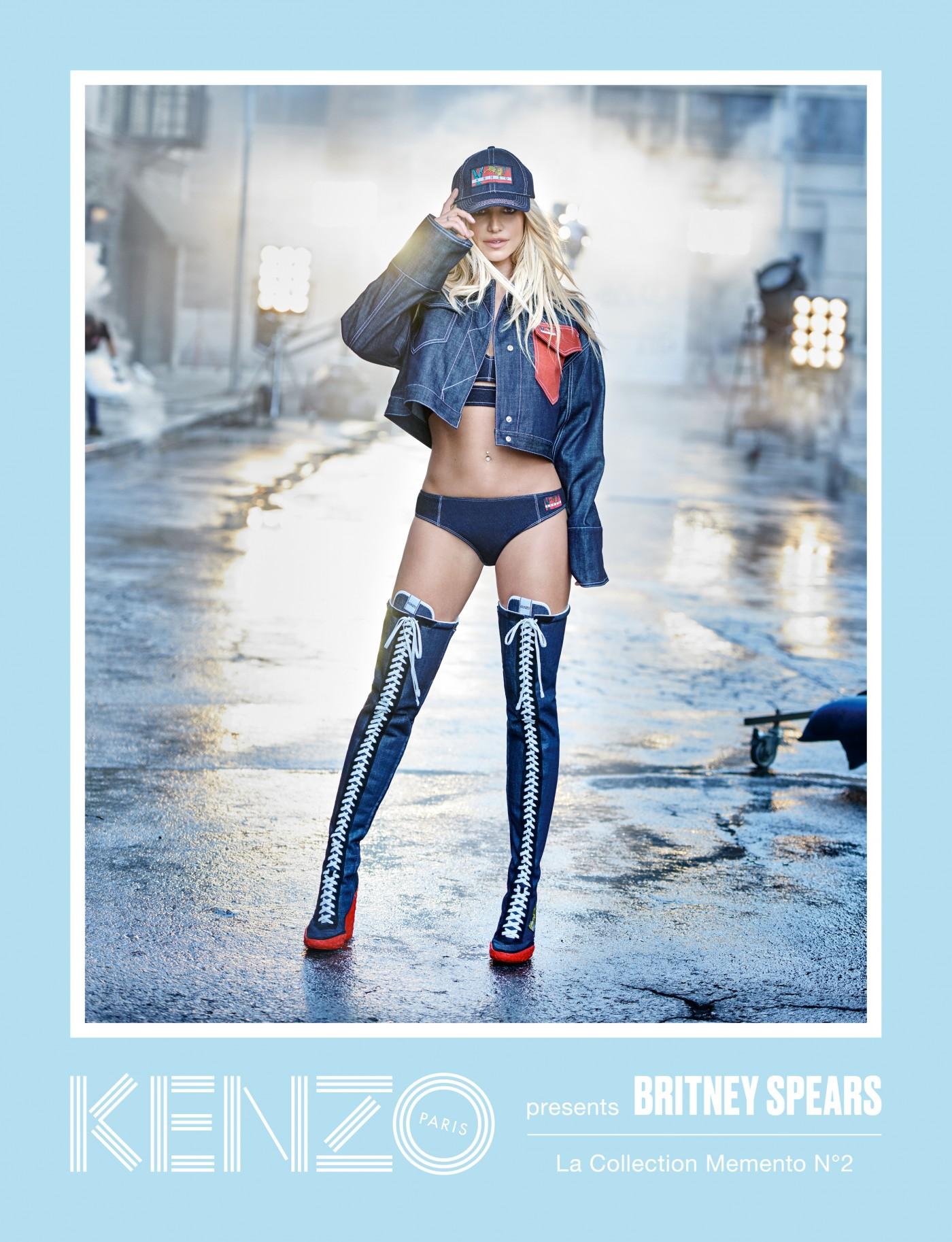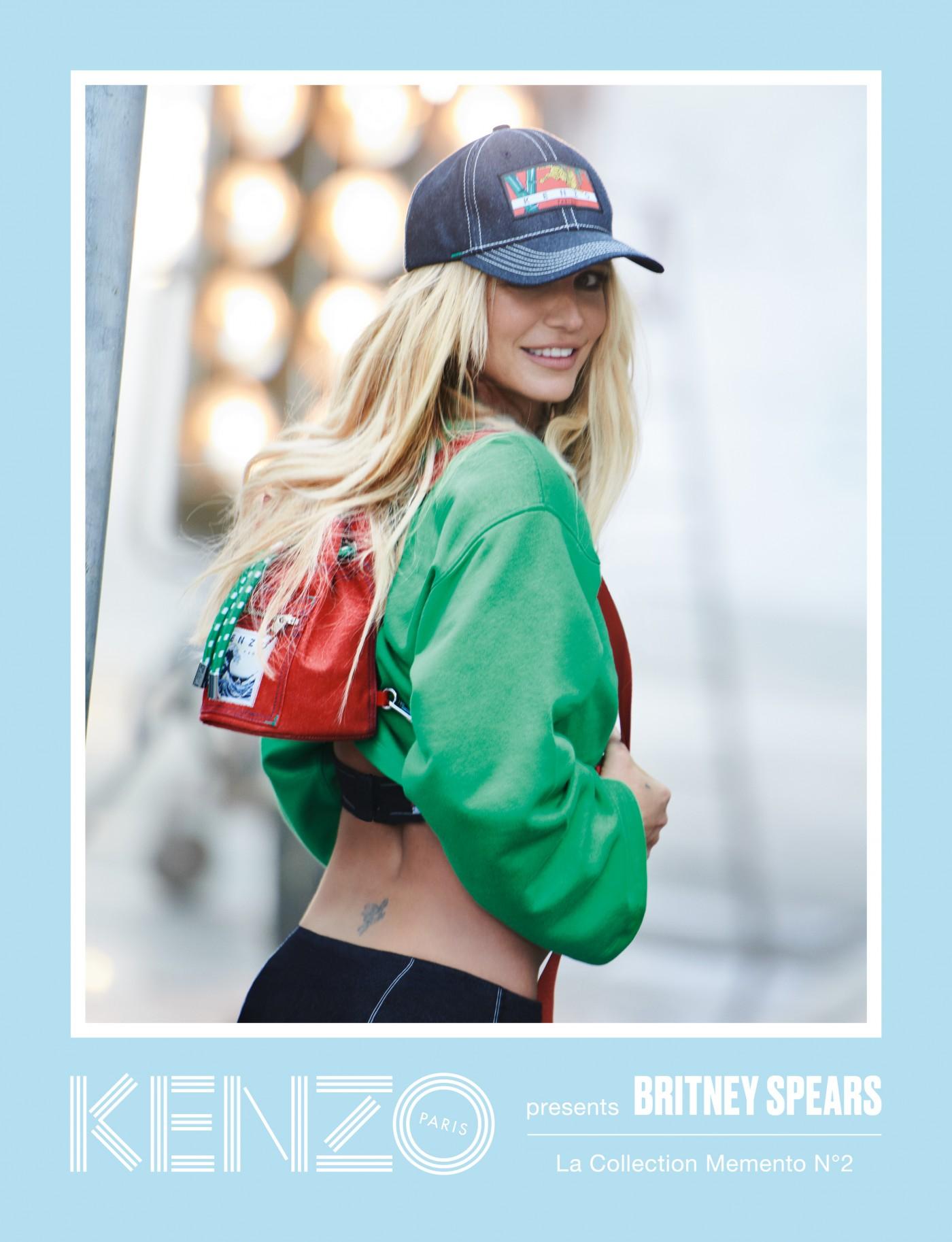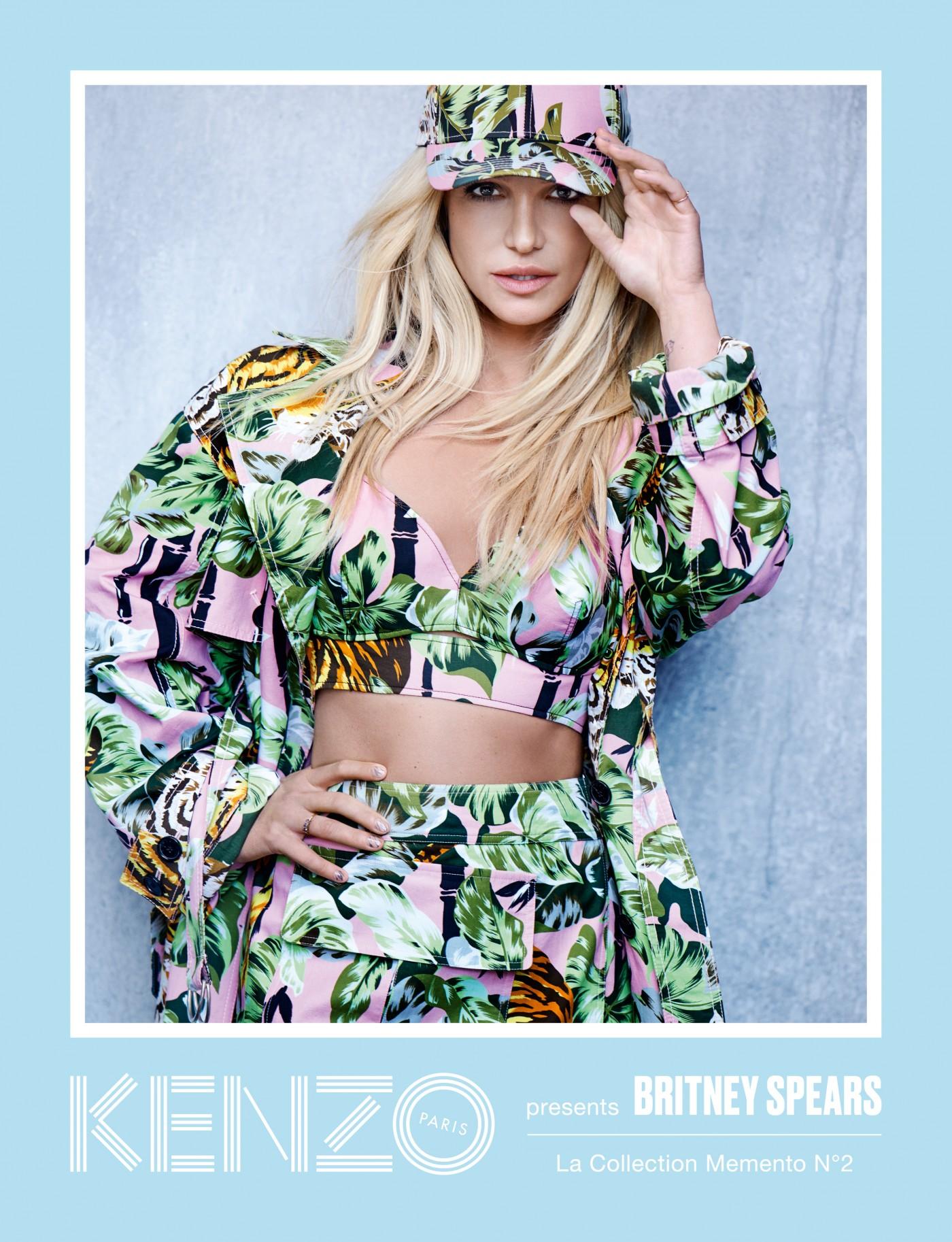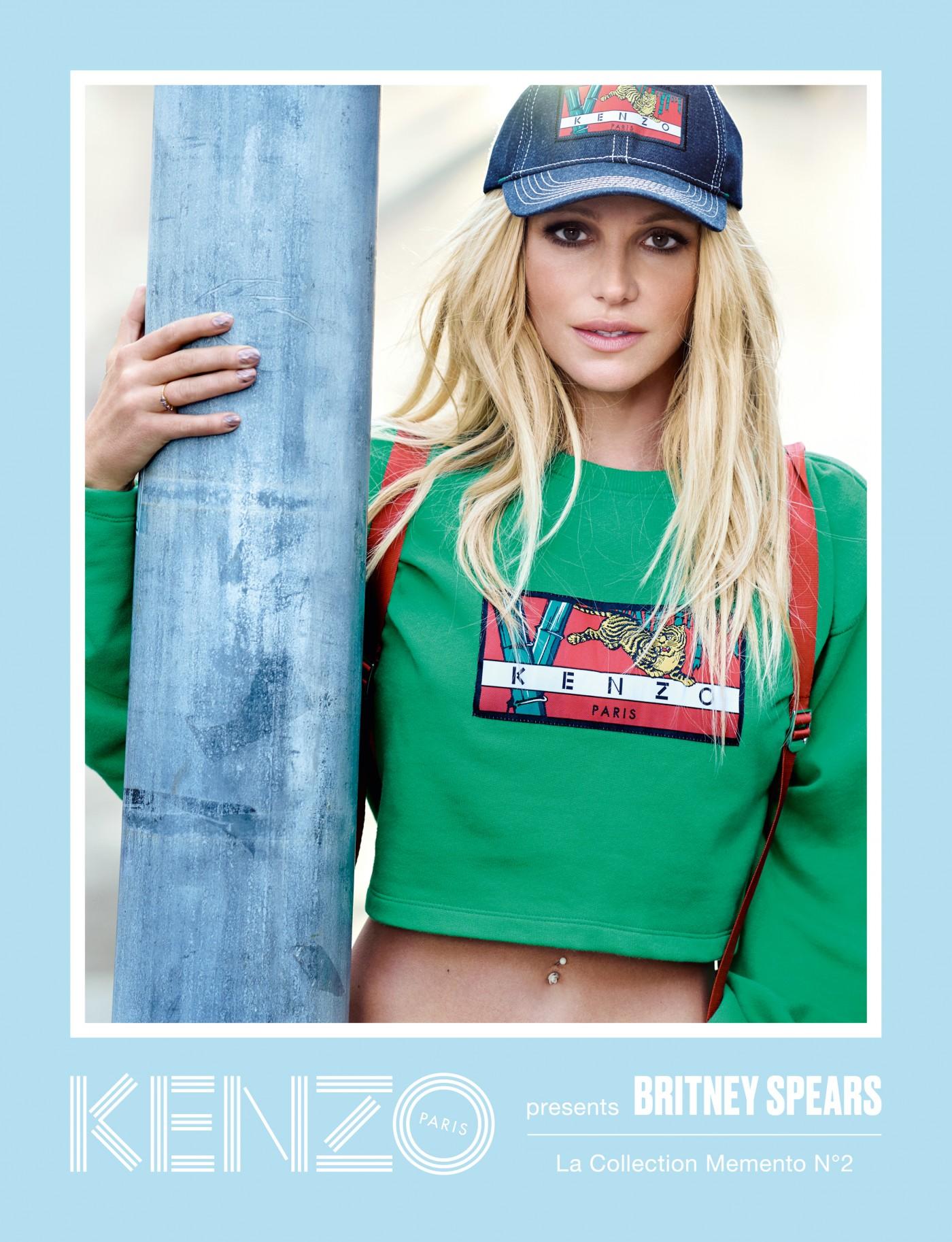 Fans were gagging for weeks about the potential partnership after a few promotional images of the pop star in Kenzo-logoed ready-to-wear were leaked. Then in recent days, Kenzo trickled out a series of three teasers on Instagram, each with Spears face obscured but her tanned bod and blonde tresses fully visible. Her followers were pretty pumped up about the collab. "The one and only BRITNEY JEANNNNN" one commented. There was also a lot of YASing.
Today, Kenzo confirmed the rumors. Vigilant fans even noticed that a tweet Britney Spears posted in November, on set of what she dubbed a "secret project," was from the set of the campaign shoot.
Secret project 😜🍎🌺🍎 pic.twitter.com/tMKdlpGfD8

— Britney Spears (@britneyspears) November 10, 2017
When asked if Spears was happy with how the campaign turned out, she said "I couldn't be happier with the campaign. It's very me."
SaveSave