What: A chic bench with tufted faux leather and a sleek metal frame.
Who: An American born to a French mother, Nicole Miller was trained at the Rhode Island School of Design and the Chambre Syndicale de la Haute Couture in Paris before launching her namesake brand in New York in 1992 and helping popularize the little black dress in America. Miller is a CFDA member and has been the recipient of numerous industry awards including the Legend of Fashion Award (2006), Fashion Group International Lifetime Achievement Award (2012), and the Visionary Woman Award (2014).
Why: One of the biggest issues with home entertaining is seating. It can be tough to find a balance between having enough seats for all, but not so many that your home looks like a chair store when you're by yourself. That's why chic benches like this are perfect. When it is not being used by friends and family it can easily be tucked away. Plus, it comes in multiple upholstery options and you can choose between gold and chrome hardware. By mixing an matching you can get the perfect addition to any space!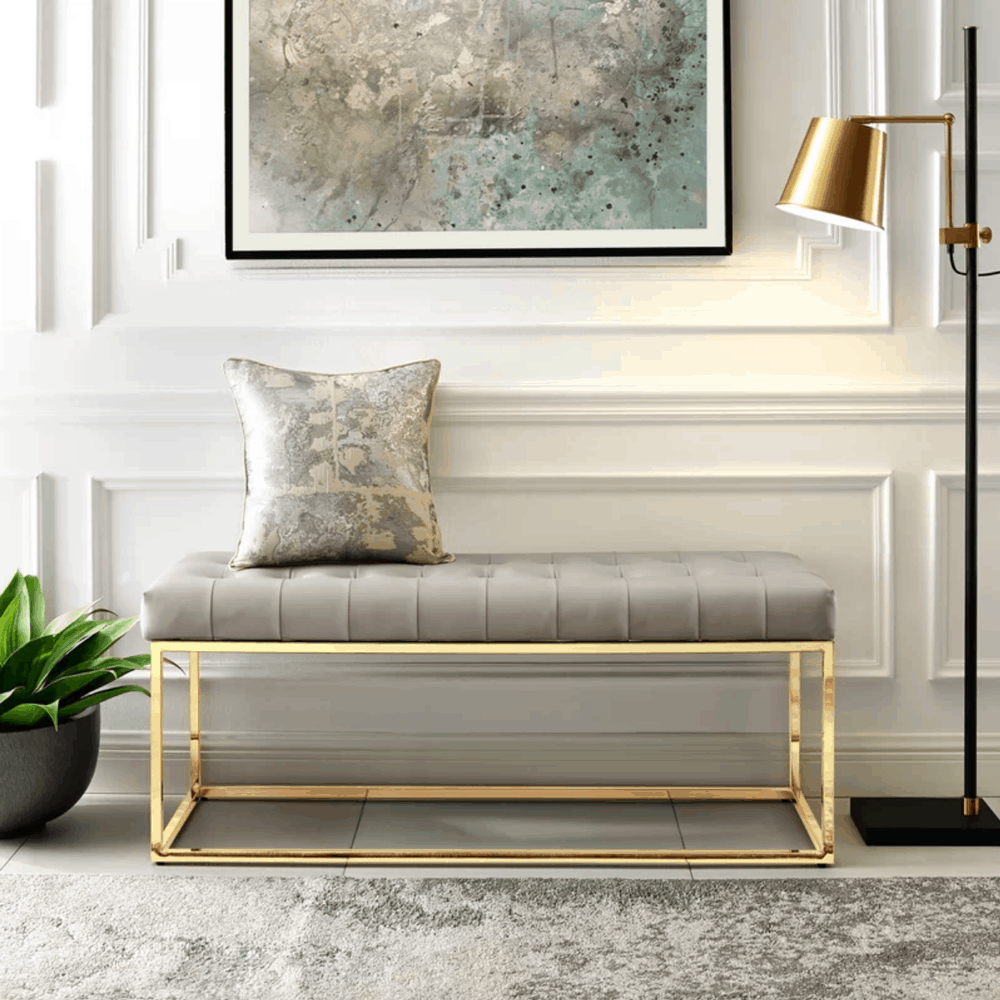 Where: Jossandmain.com
How (much): $320
Subscribe to our newsletter and follow us on Facebook and Instagram to stay up to date on all the latest fashion news and juicy industry gossip.