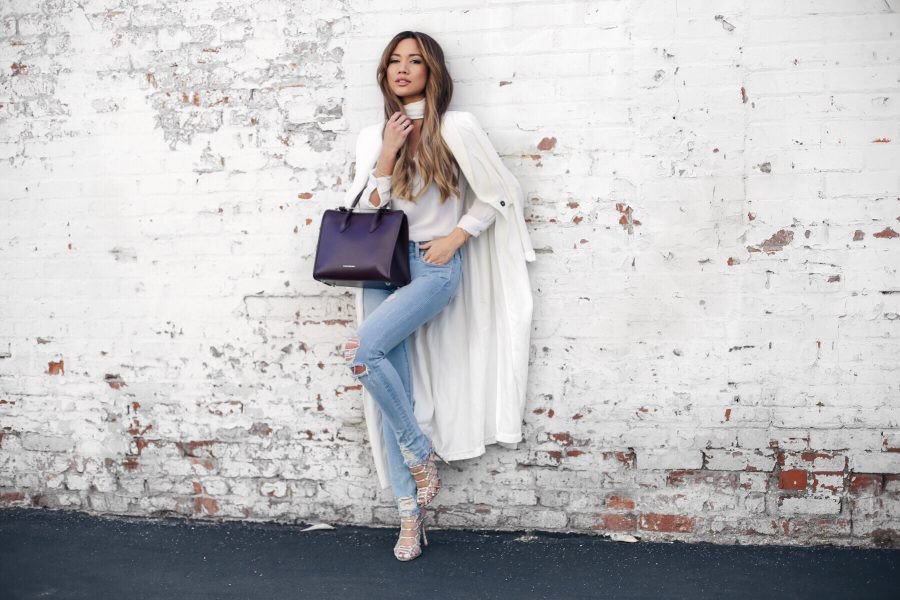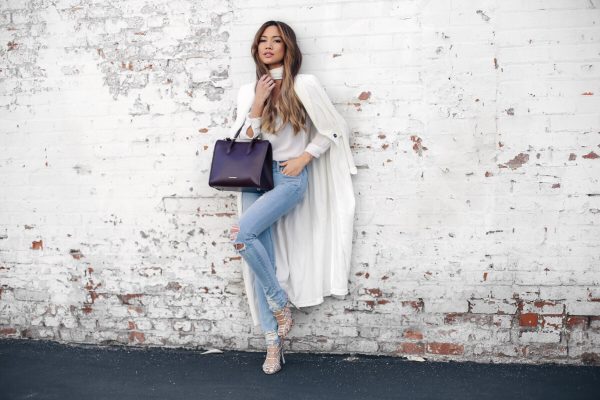 Meet Jessi Malay, the adorable blogger who not only runs her site MyWhiteT, but is also a top recording artist, having started her career in girl group "No Secrets." After meeting Malay at the Revolve House in the Hamptons, it felt only necessary to catch up on what she's been up to and why blogging was the best next step in her career. Take it away, Jessi! 
What made you think the world needed MyWhiteT?
To understand why I started my blog, I think you have to understand a bit about my history. I've always wanted to be a performer. I was in performing groups and touring since I was 8, and at 14 I signed my first major recording contract with Jive Records with my girl group "No Secrets." I loved my group, but we had no creative freedom. A year later, at 18, I signed a solo contract at Warner Bros. Records, and the same thing happened there. I wasn't allowed very much creative freedom. They wanted me to be more eccentric like Lady Gaga or Nicki Minaj, but that just wasn't me. I've always appreciated more everyday street-style, and girls who know how to work a great white tee and denim.
What was your next move?
I negotiated out of my contract with Warner, started a production company and indie label with my best friend called The Coalition Group, and around that time, launched my fashion blog. I went on a creative binge, showing myself and anyone watching that I could do it on my own, without a major label. The blog was my daily creative outlet, a bit like a diary. It was my way to express myself and a direct way to connect with others who were passionate about fashion and beauty. Now, I post all my music—both covers and original songs—to the blog, plus my favorite restaurants and fitness tips. Really, anything that my community has expressed interest in.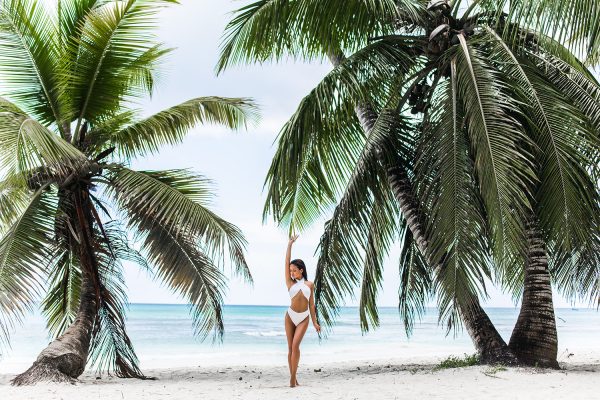 What was the biggest challenge to launch the blog?
Finding a photographer who could share my vision. It wasn't until about two years ago, when I connected with my current photographer and partner in the blog, Gabriel Santiago, that I was able to really bring my vision to life. The blog is a constant work in progress, but that's the fun part.
You still post music on your blog—how has your sound changed?
In "No Secrets," our demo songs were pop/R&B—I loved the music we were making. When we signed to Jive Records, they transformed our sound and image. Because we were young teenagers, they had us dressing in kids clothes, made us sing very bubble gum pop music, and put us on tour with Aaron Carter [Laughs]! We had to go along with it per our contract. When I signed to Warner Bros. Records solo, I did a complete 180. The label didn't have a pop division, so they threw me in the hip-hop department, tried to make me very "urban," and had me opening up for acts like Three 6 Mafia and E40. Wiz Khalifa used to open for me! Needless to say, that wasn't right for me either. It wasn't until I branched off that I was able to make the kind of music that is innate to me. Now my sound is pop/alternative R&B, and I sing a lot about love, lust, and the in-between.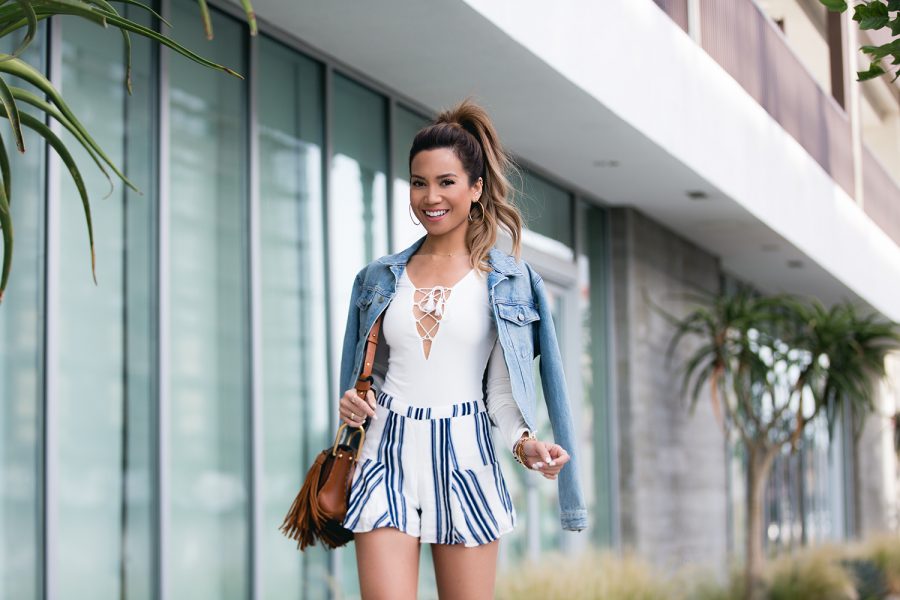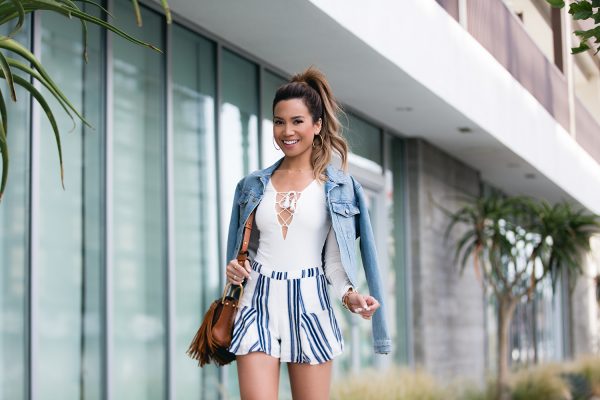 I heard one of your singles was inspired by NYFW. Is that true?
"Bougie" was the first single that really got some notoriety and air play since going indie. It was inspired by my first trip to NYFW in 2012, when my production company, The Coalition Group, got hired to cover a tribute to Diane von Furstenberg. I got to sit down with her one-on-one in her dressing room and interview her as well as Fern Mallis. It inspired me to not only write a song about it, but start the blog!
How do you juggle both fashion blogging and music?
It's incredibly difficult having to switch hats all the time, but I've been working really hard to combine the music and blog into one cohesive brand that people can understand and relate to. I try to make sure all of the imaging for my music videos is consistent with my photography on the blog. I have the most amazing team that helps with everything from production to the marketing.
How do you describe your personal style?
Eclectic, femme, and confident! My greatest style inspirations are women like Brigitte Bardot and Bianca Jagger…they embodied an era when fashion was playful, glamorous, and suggestive, not overt. I try to put a modern spin on that concept. I stick to classic silhouettes but pair them with accessories, hair, and makeup that feels fresh and modern.
Before the Revolve House, had you been to the Hamptons?
What a fun weekend that was! No, I've never been to the Hamptons before that, but completely fell in love and will definitely head back next summer!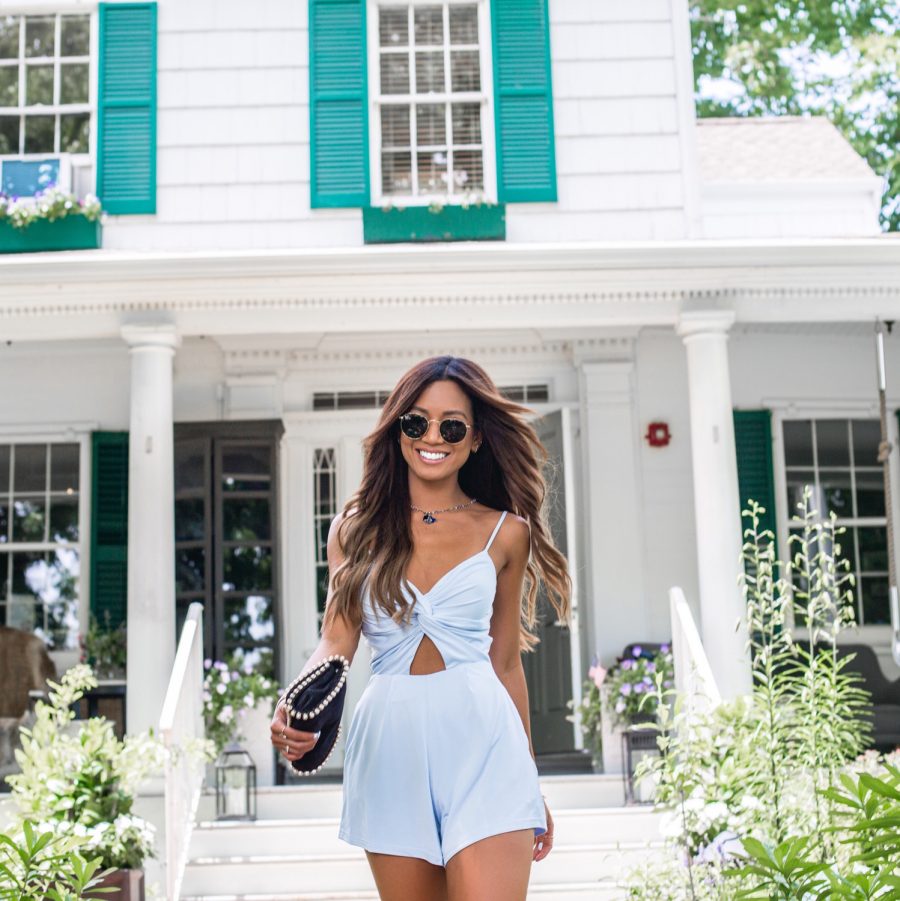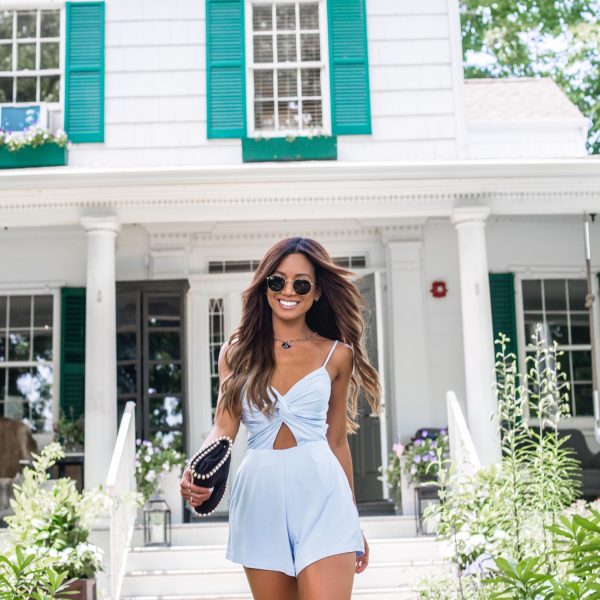 What did you do out there?
I spent a few nights in the city hanging out with the Revolve crew before heading to the Hamptons. There are a few restaurants I always have to hit, like Minetta Tavern for the bone marrow, Cafeteria for the chicken and waffles and fried Oreos, and L'Artusi for the gnocchi, pici, and hangar steak.
What was it like to live in a house with so many other bloggers?
I travel with other influencers all the time, so I'm used to sharing living space. We had a particularly amazing group of sweet, smart, hustling ladies on the Hamptons trip! I really lucked out and the trip couldn't have gone smoother.
What else have you been up to this summer?
This summer I've been to Oahu in Hawaii for work with The Modern Hotel and got to visit my family, Miami for Swim Week, Punta Cana with Modeliste Magazine, and smaller trips with Revolve to San Diego, Foray to San Francisco, and NYC with Ramy Brook! Coming up I have trips to Aruba, Puerto Rico, and Cuba. I've been making travel videos of each trip that I post to the blog and I constantly Snapchat from the road so my followers can come along for the ride!
Song of the summer?
Currently loving 'LUV' by Tory Lanes!
What's up and coming for you?
I just finished a choreography video to a remix of one of my singles, "Noises," which I'm releasing soon, and I'm an ambassador for Express and L'Oreal, so I'll be curating my favorite items from their new collections for the year. I'm also starting to narrow down my current tracks to pick what my next single and music video will be.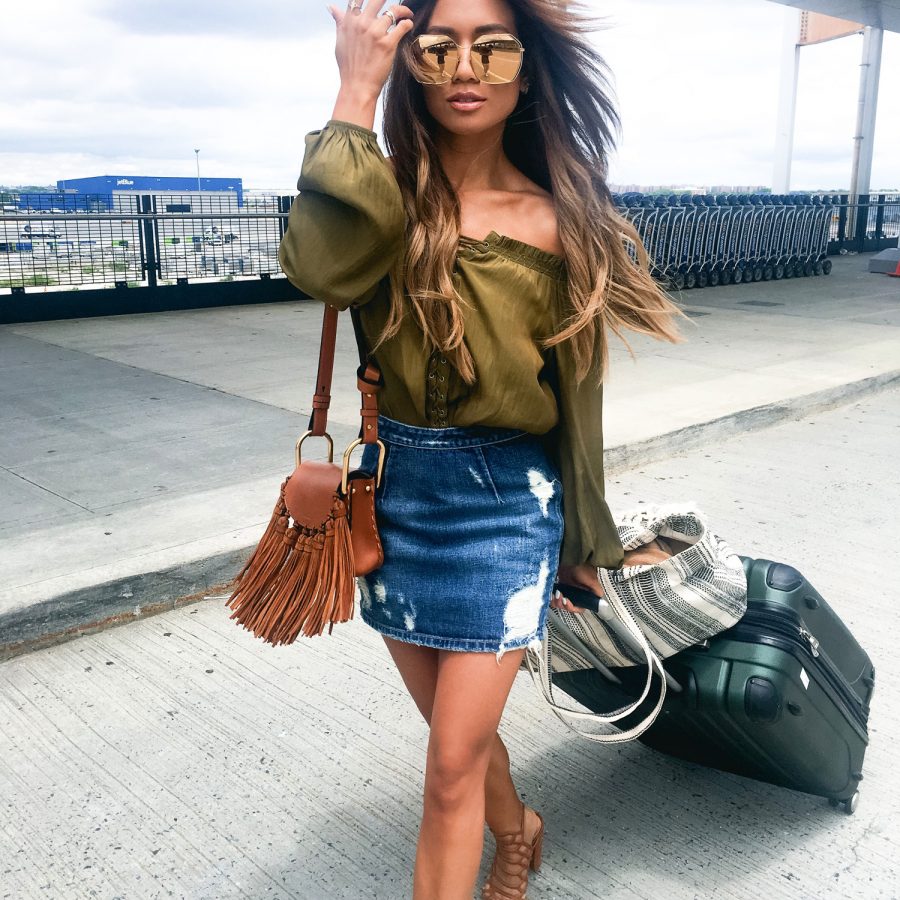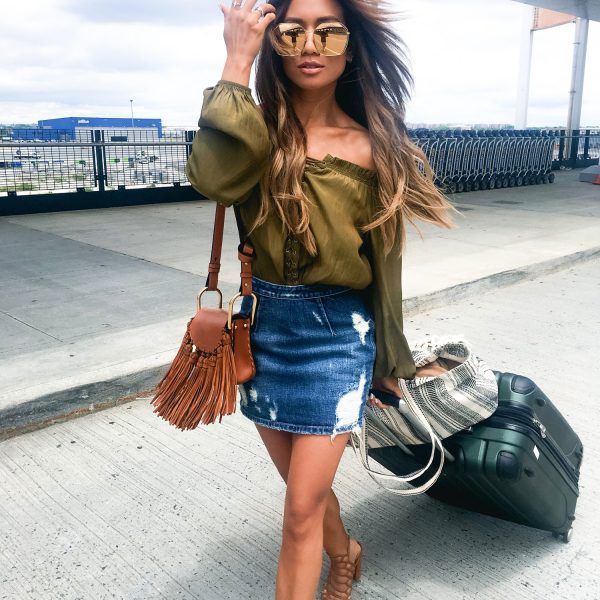 PLUS! Jessi's Five Tips for Aspiring Bloggers:
Be consistent! Post three to five times a day on your social channels and make each post as personal as possible. Focus on driving traffic back to the blog by incentivizing your followers with great outfit or product posts that they'll want more details on. In the beginning, I did a lot of giveaways and contests to drive traffic to my site, which helped a lot.
Quality. I spend a lot of time making sure my content is always high quality, the coloring of each photo is consistent and on brand, and I'm serving my audience with the information they are asking for.
Teamwork really does make the dream work! Find a great photographer to partner with that can share your vision, or team up with other influencers and take each other's photos. You will feed off of each other's creativity.
Get organized. Once jobs start rolling in, keeping deadlines and post dates in order can be daunting. Make sure you've got a system in place from the beginning so you don't become overwhelmed.
Vision. Be clear with yourself about the intentions of your blog so that other people can be, too.