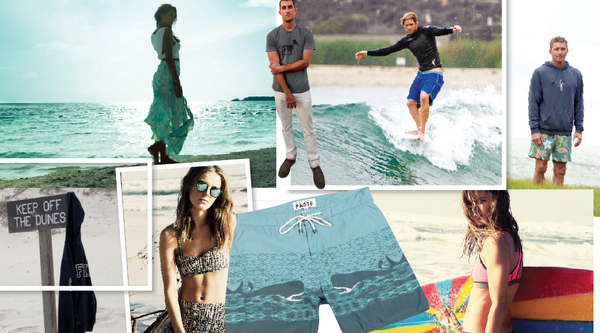 Surf's Up…In Sin City?!
|
Fresh from the Vegas trade show circuit, darlings! How did PROJECT figure out what totes float with the California crowd? They put a surfer in charge! Tim Swart, avid wave-catcher and co-founder of San Diego's UNIV, curated a combo of surf-centric labels, but his aren't the only cowabunga-chic styles crashing the tradeshow shores.
What were you looking for when curating the section?
We considered brands that had authenticity, but also wanted to tell the surf story to the fashion business.
And what is that story?
From the Fifties until today, what happens in the water, and around the scene, has influenced global style.
How has California contributed?
Well, California has warm weather, which leads to a laidback point of view and a relaxed lifestyle. Although surfing is global, California remains a key hotbed for the sport and culture.
How has its proliferation into the mainstream changed the sport?
It's brought more money! Surfing is selling products well beyond its actual enthusiasts. Not much has changed with the feeling of going surfing, although the waters may be a bit more crowded!
You catch the occasional wave (or six), so what makes a surf item actually a surf item?
It's got to have some apparent function, and stay true to the general feeling of being a surfer: casual or utility. It should also be able to be worn to and from the beach, or at least worn by someone who wants be a part of something cool!
What's your style like outside the water?
Comfortable, eclectic and fitted. I'm usually designing, getting products made, making boards, attacking retail or fixing things, so my day involves desk work, while also being physical. Sometimes a nice shirt gets paint on it.