Each week throughout the summer, The Daily will be highlighting one stunning garden view from award winning landscape designer Frederico Azevedo, owner of Unlimited Earth Care, Inc. Let the beauty of his creations wash over you and get inspired to go digging in the dirt yourself this summer.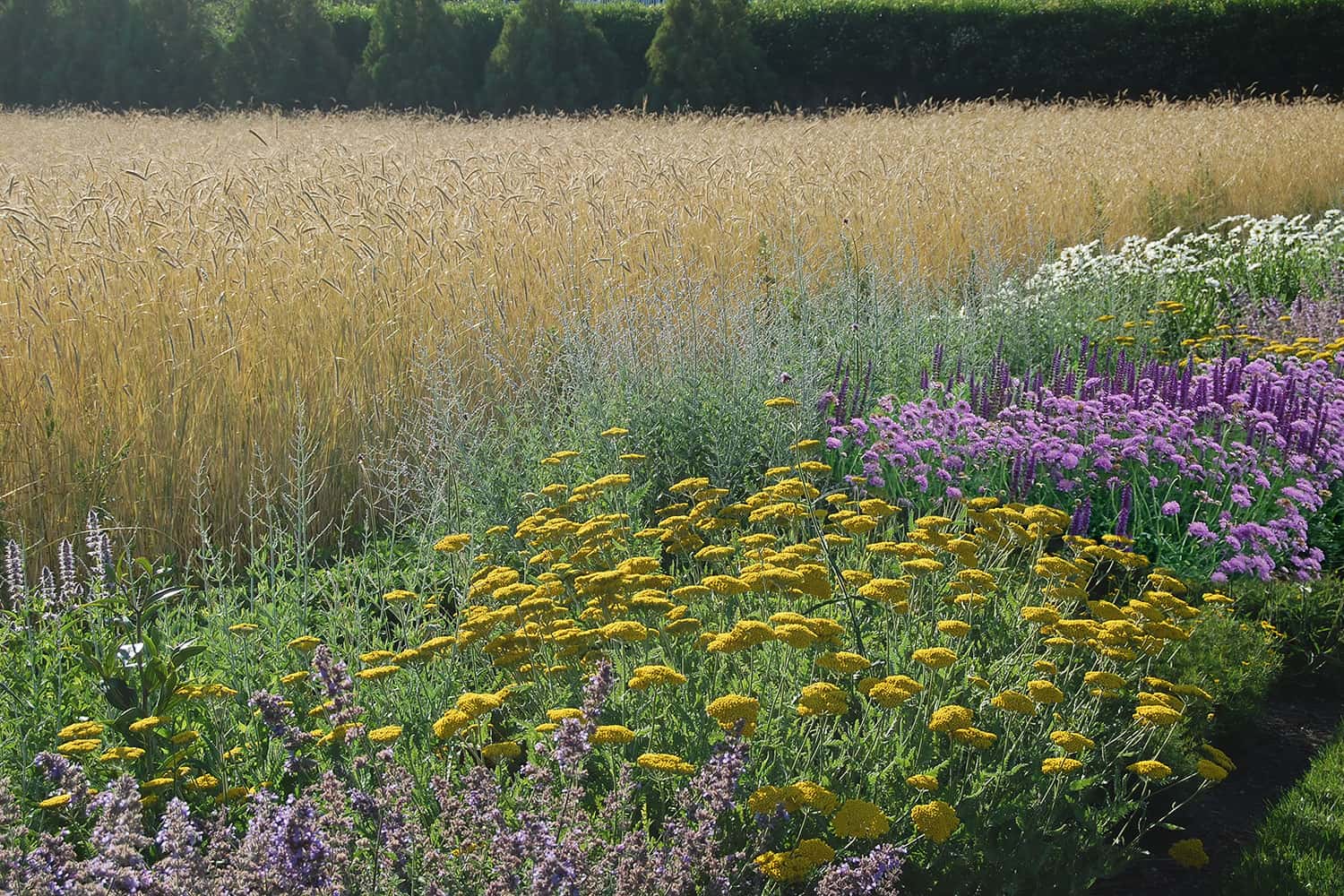 "I love designing meadows, and I've been doing it for years now because they represent a more sustainable form of garden design," says Azevedo. "Meadows bring a plush, romantic atmosphere to a landscape, and yet they require much less maintenance than say, an expanse of green lawn. The wheat only needs to be reseeded every year, and the annuals I plant are often maintained and reseeded by butterflies and birds. This meadow is planted with seeded wheat, clusters of vibrant achillea, Scabiosa, salvia, Shasta daisies, Verbena Bonariensis, nepeta, Perovskia, agastache, and veronicastrum in the foreground. Everything works together to create an aesthetic experience, but it also really thrives as a small environment. A designed meadow walks the line between nature and art, and it's this transitional state that cultivates beauty—that makes you want to look."
Born in Porto Alegre, Rio Grande do Sul, Brazil in 1962, Frederico Azevedo has studied landscape design in Brazil, England, and the U.S. and is a member of the Association of Professional Landscape Designers, the American Horticultural Society, and the Horticultural Alliance of the Hamptons. His latest book, Bloom: The Luminous Gardens of Frederico Azevedo, is available now at Pointedleafpress.com and on Amazon.  
Subscribe to our newsletter and follow us on Facebook and Instagram to stay up to date on all the latest fashion news and juicy industry gossip.