1. American Vogue
Beyoncé pushed the magazine to hire its first black cover photographer in its 126-year history, and dictated a
surprisingly candid essay
 about her life, although the story has since
drawn criticism
 for its approach to journalism.
2. British Vogue
In the issue, Rihanna discussed
 her body
, among other things, and shared this sage piece of advice: "You want to have a butt, then you have a gut."
3. Love Magazine
To celebrate its 10th anniversary, 
Love
issued
multiple covers
. At least one star, Kendall Jenner, was interviewed for the issue, as it was teased that she discussed stepping away from the fashion industry to
focus on her mental health
.
4.
Glamour
Tiffany Haddish revealed that she was sexually assaulted by a police cadet
when she was 17
, an experience she still struggles with.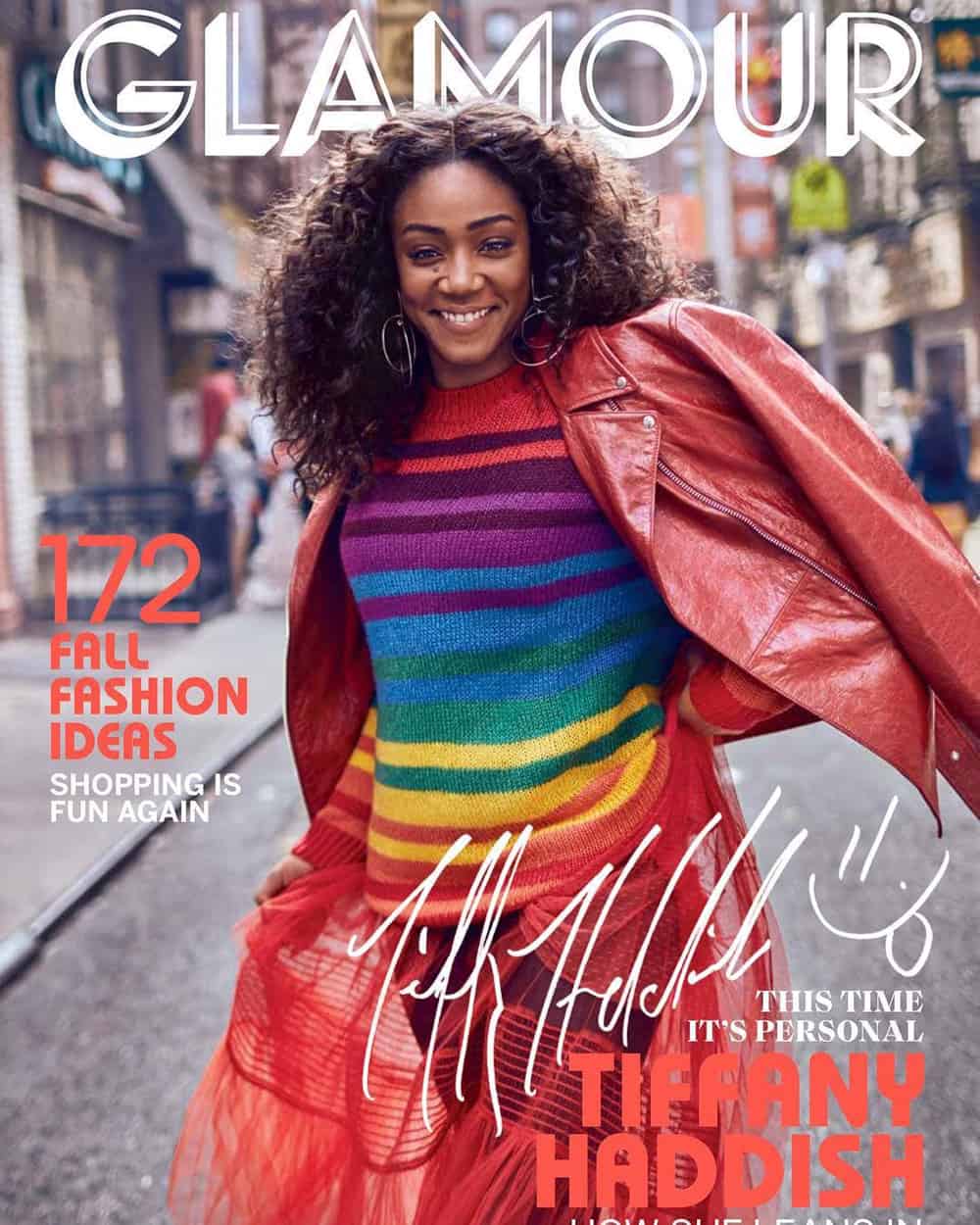 5.
Vanity Fair
Michelle Williams got married
and the world didn't even know she was dating anyone until this issue came out. Congrats!
6.
Harper's Bazaar
The theme of this issue is all about 
musicians and their families
, including Christina Aguilera and Mariah Carey.
7.
Marie Claire 
Zendaya claims that fashion helped her transition from being a Disney star to
a mature actress
. But clothes can only do so much — she also discussed how she has had to fight to get into the same auditions as white actresses.
8. Elle UK
Slick Woods announced her pregnancy on the cover of British 
Elle
, in an issue dedicated to sustainable fashion.
9.
Town & Country
Catherine Zeta-Jones introduces her daughter, Carys Zeta Douglas, in the latter's first
magazine cover and profile
.
10.
InStyle
Jennifer Aniston isn't heartbroken about Justin Theroux. But more importantly, she is
totally down for a reboot
of 
Friends
, or perhaps a 
Golden Girls
remake with Courtney Cox and Lisa Kudrow.
11.
Porter
"Beauty should be an expression of a woman's freedom to be herself," opines cover star Lupita Nyong'o. She tells no lies.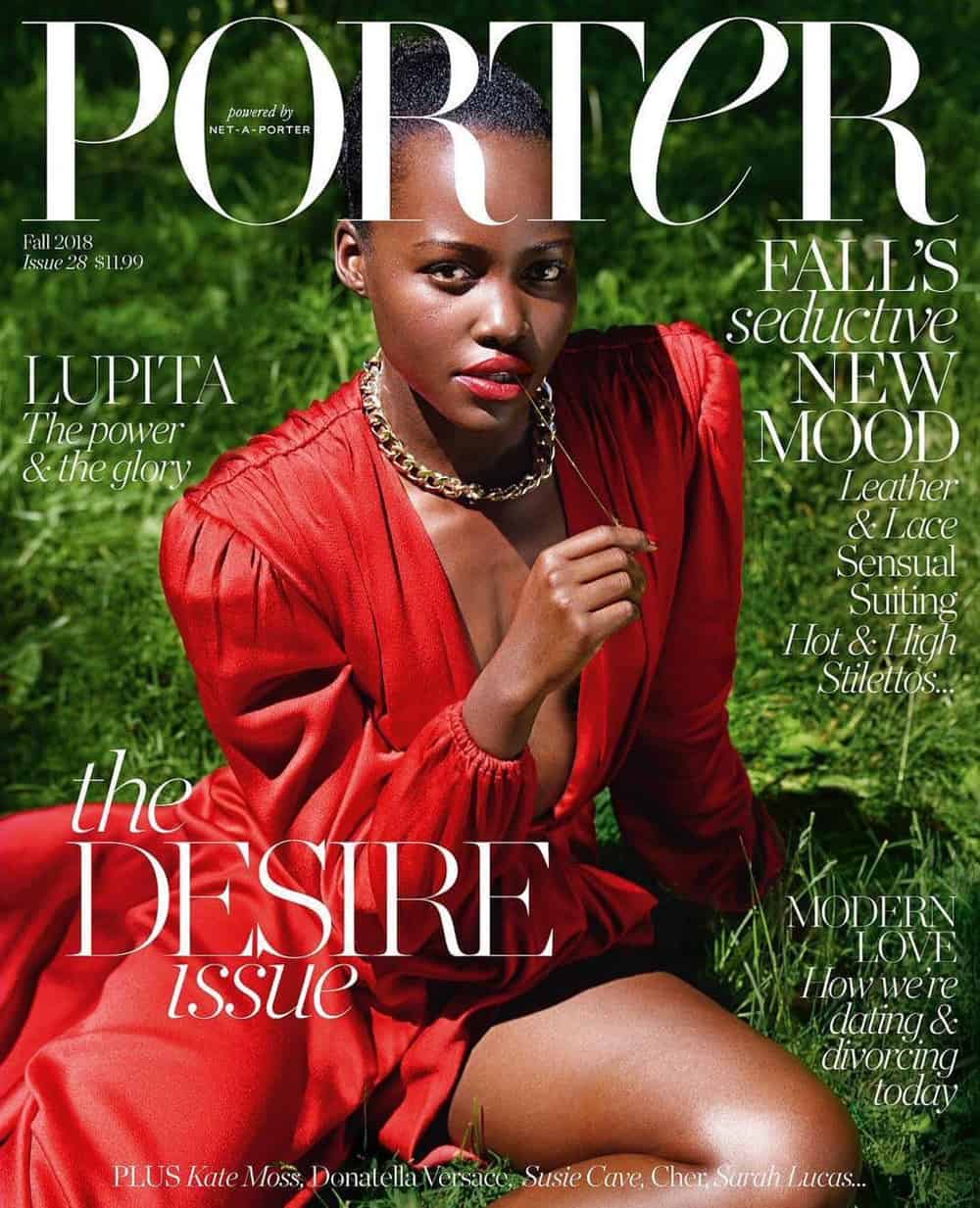 12. Elle Canada
Wisdom from Tracee Ellis Ross: "I've learned how to be kind and loving to myself, even when I feel like I haven't done my best."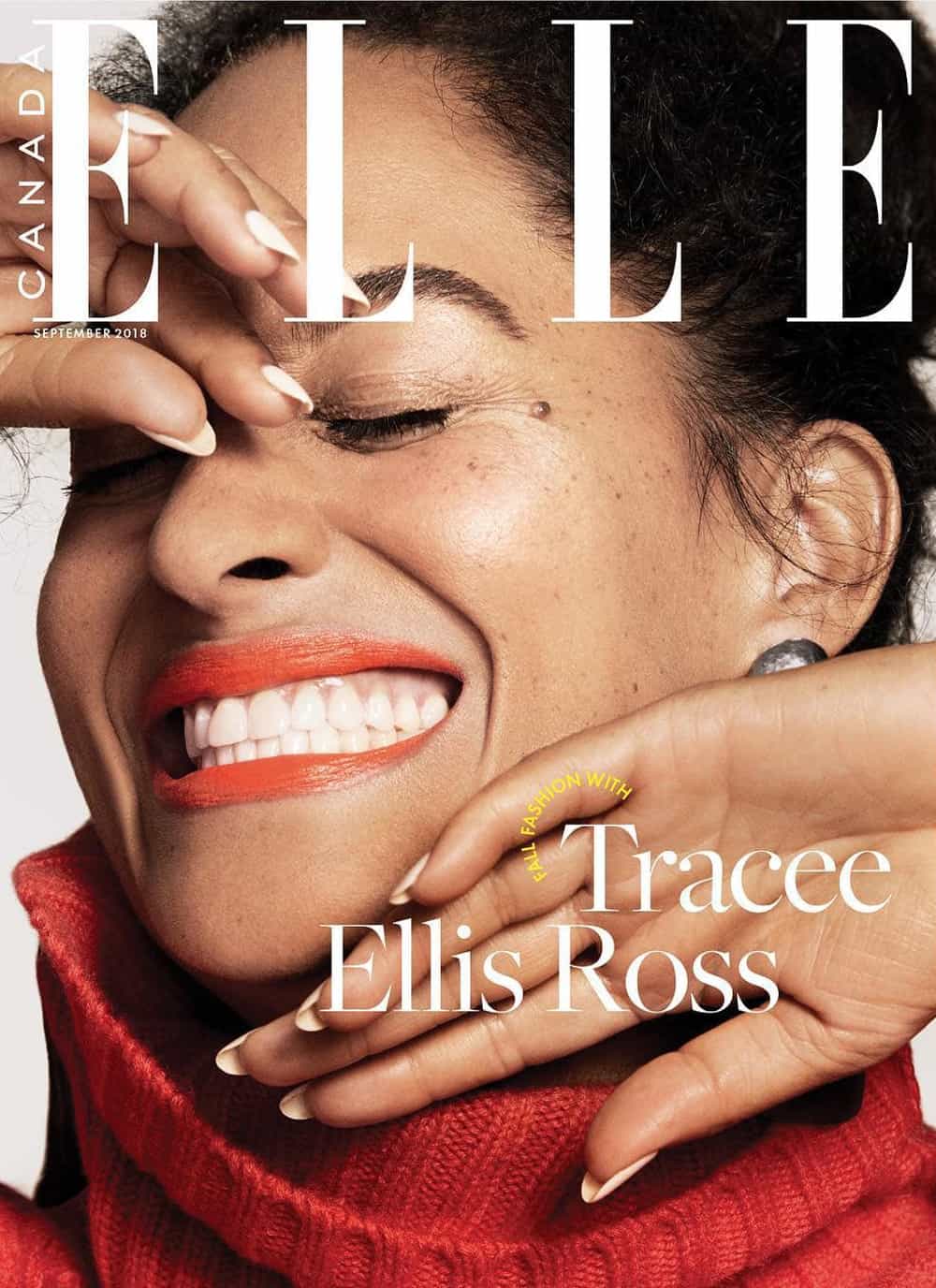 13. Harper's Bazaar UK
Yet another celebrity and their kid on a cover. This time it's model Cameron Russell and her infant. Eagle-eye 
Bazaar
fans will also notice that an image of Christina Aguilera from the American version of the mag made it on to one of the UK outlet's covers. Sharing is caring!
14.
Ebony
Recent CFDA Awards host Issa Rae continues her high-fashion streak in a photoshoot for 
Ebony
, promoting the new season of her hit show, 
Insecure
.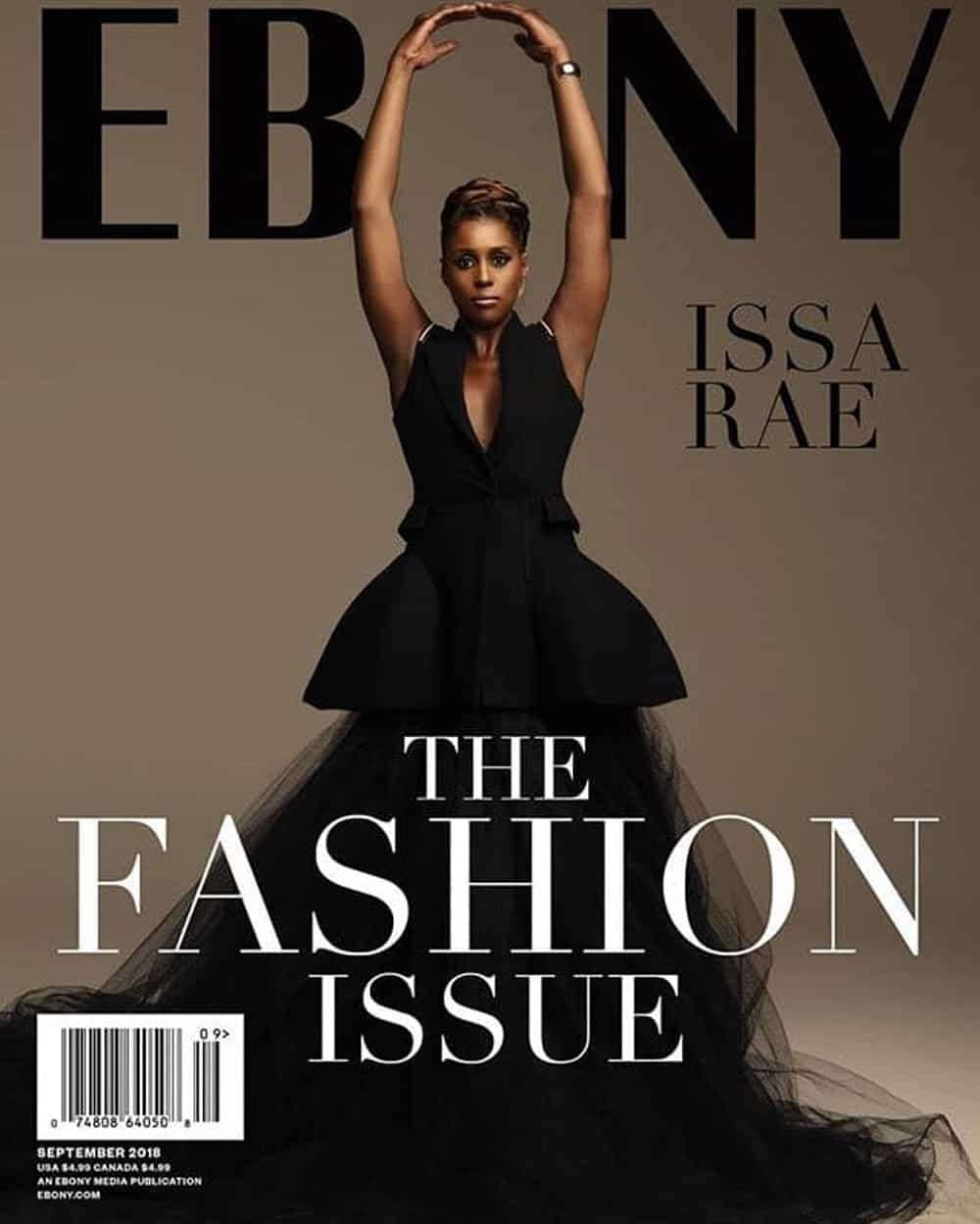 15. Fashion Magazine
For the "Identity Matters" issue, 
Fashion
spoke to 
Crazy Rich Asians
star Constance Wu, turning out a pretty funny interview in which Wu is discusses an article written about her that is entirely fake news.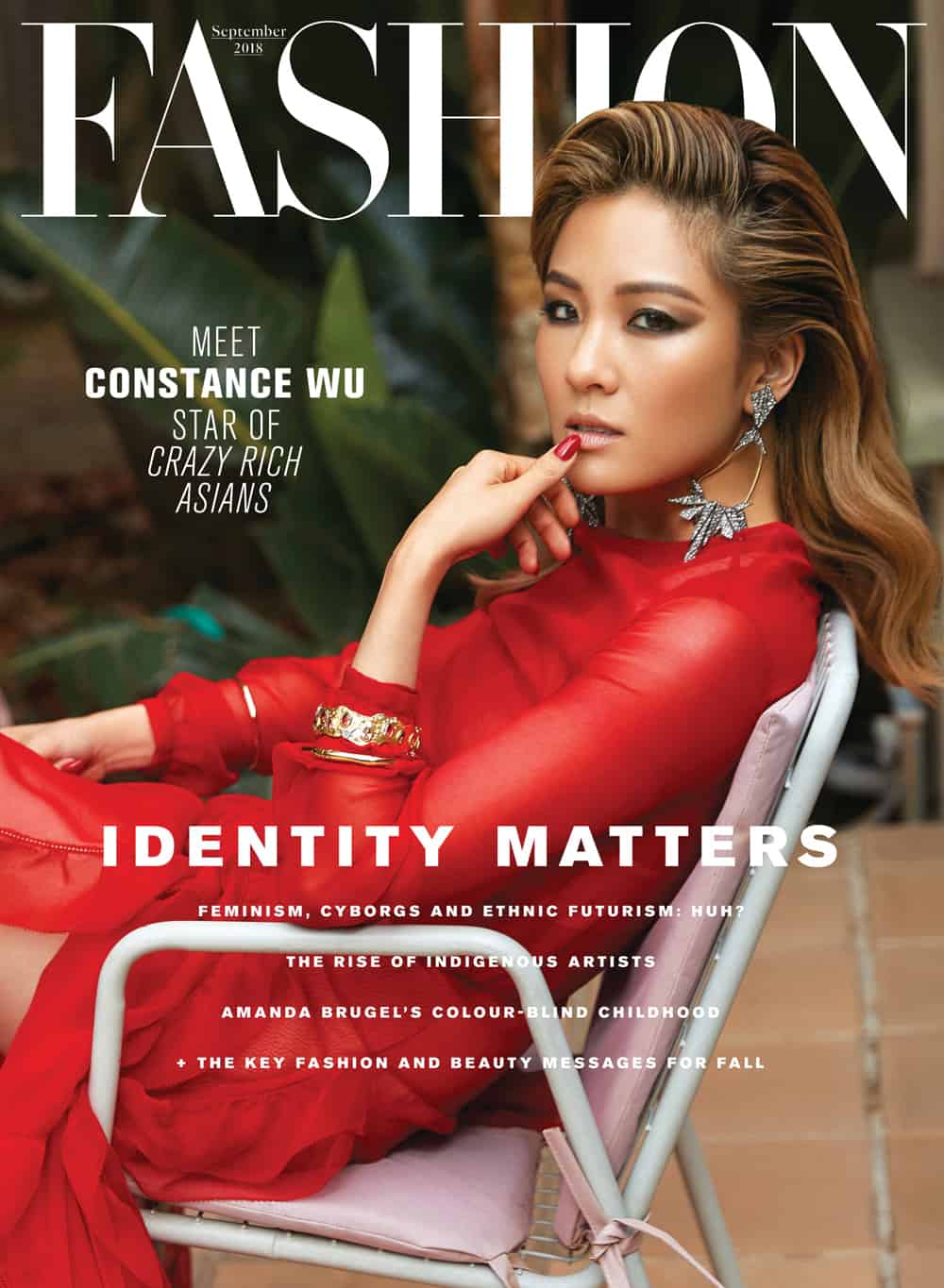 16.
Dazed
As always, 
Dazed
pulled together a bunch of cool kids to profile. But specifically, all of September's cover stars appear in upcoming movies that attempt to capture youth culture in a hyper-realistic way.
17. Cosmopolitan
Despite some nonsense from a fundamentalist group
earlier this year
(the National Center on Sexual Exploitation had it removed from WalMart checkout lines), 
Cosmo
is continuing to do what fans love — profiling relatable movie stars and offering cheeky sex tips.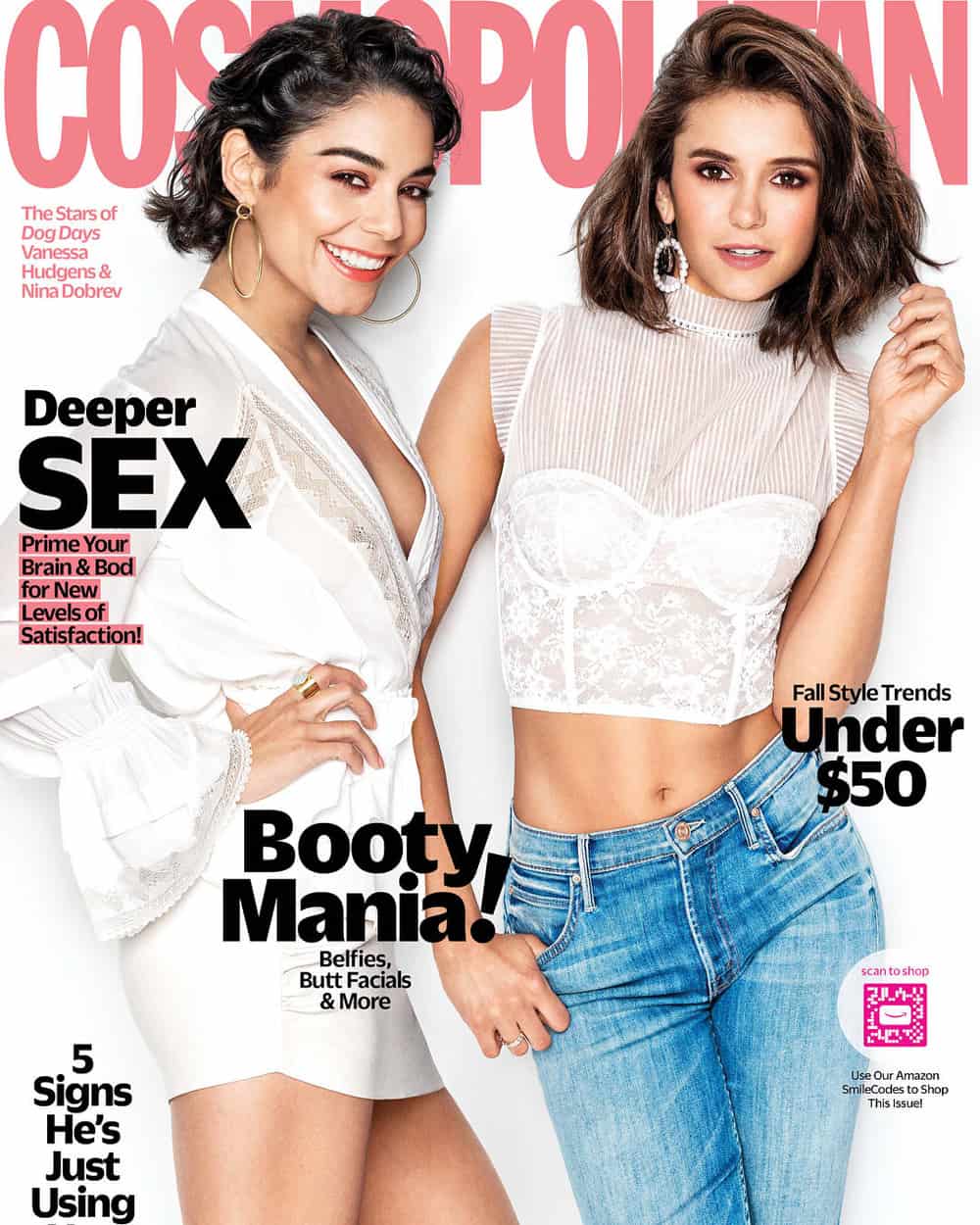 18. Architectural Digest 
It maybe not officially be a fashion magazine, but 
Architectural Digest
's September issue is entirely fashion-centric, peeking inside the homes of some of the industry's biggest names. It finally shed a light on just how committed to an aesthetic some designers really are.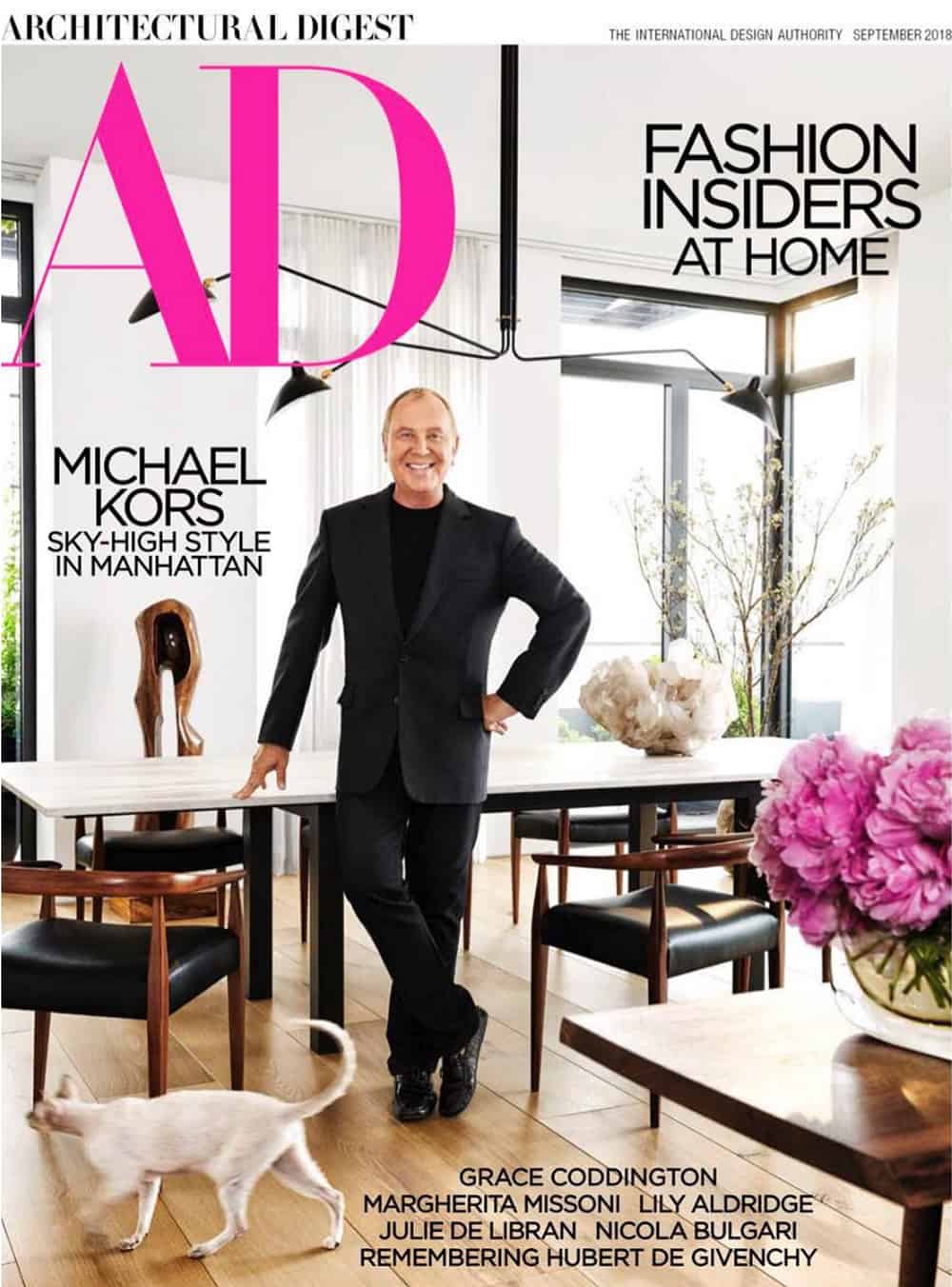 19. Vogue Paris
The Supers never go out of style! Kate Moss, Naomi Campbell, and Christy Turlington all grace the cover of 
Vogue
's Parisian edition.
20. Essence 
Naomi Campbell nabbed her third cover of the month with her Essence cover, which was shot in Harlem, and features fashion by Dapper Dan.
21. Elle
Cover star Emma Stone was
interviewed by her friend
(and fellow A-lister) Jennifer Lawrence for the issue.
22. WSJ. Magazine
In celebration of its 10th anniversary, 
WSJ. 
Magazine has released multiple covers — a trend this season.
23. T Magazine
Adesuwa Aighewi was shot by Willy Vanderperre for this very "fall" cover.
24. Vogue Czechoslovakia
This September issue is also the
grand debut
for 
Vogue 
Czechoslovakia. Welcome!
25. VMAN 
The cover boys all discussed modern masculinity for the new issue.
26. CR Fashion Book 
For the 13th issue of the magazine Carine Roitfeld showcased her public support of Unicef.
Interview
 and 
V)
 have yet to be revealed, but are bound to be coming out soon. Check this space over the coming weeks for more updates.
Subscribe to our newsletter and follow us on Facebook  and Instagram to stay up to date on all the latest fashion news and juicy industry gossip.
Over the past two weeks major fashion publications have been unveiling their September issues, and (as with all-things fashion) there are trends to discuss. For one, magazines continue to love issuing multiple covers. In fact, though 18 titles making up this list, there are 40 images (and counting) on display — several of which feature children. But one of the best things many of these covers have in common is the number of people of color featured on them — a trend we look forward to seeing continued for a long time to come