In case you were wondering, Jennifer Aniston is doing just fine. In fact, she's better than fine. She's great! As her new interview with InStyle makes abundantly clear. Here are some of the highlights.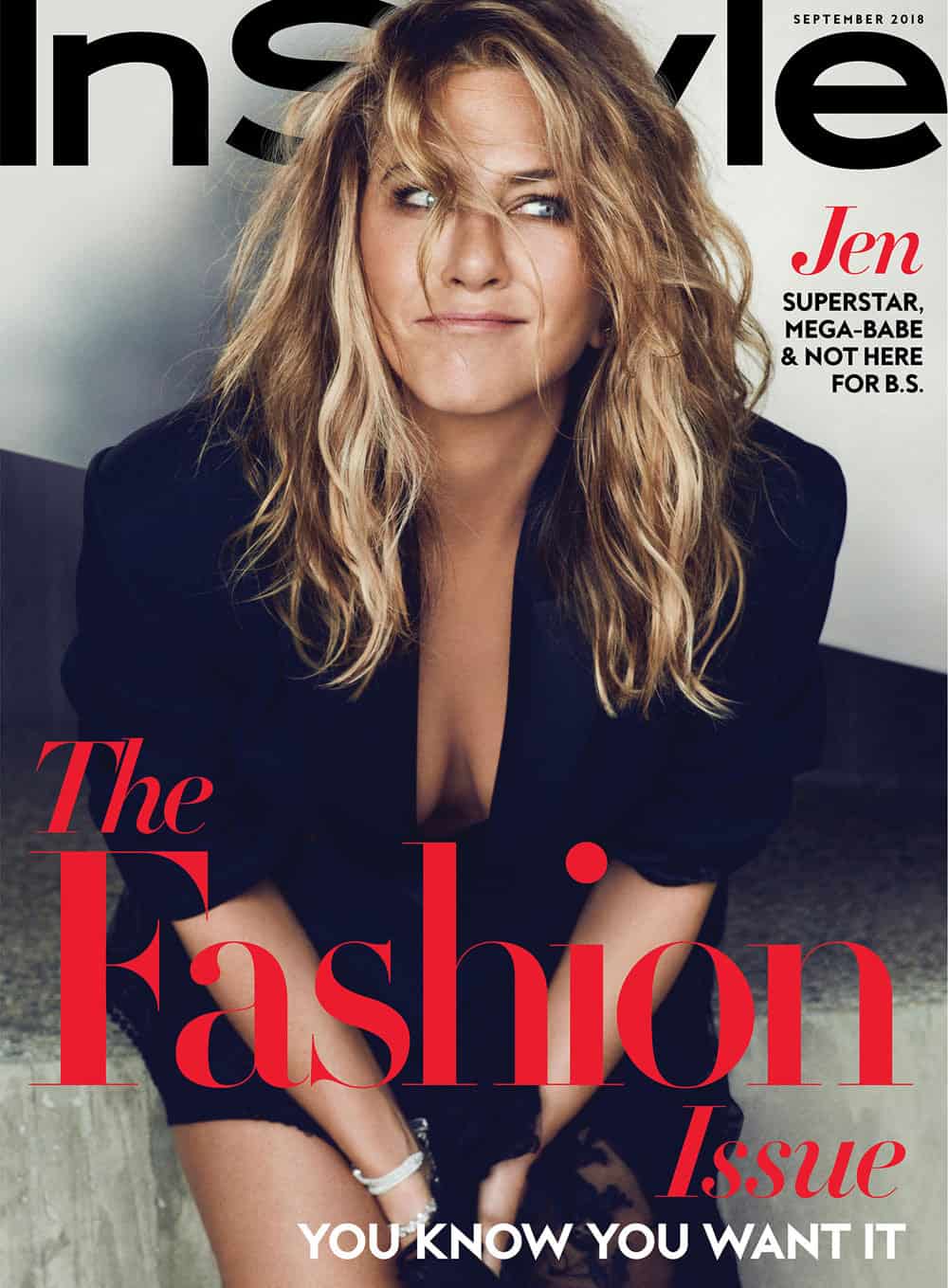 1. She is not "heartbroken" over Justin Theroux.
"The misconceptions are 'Jen can't keep a man'… or that I'm sad and heartbroken. First, with all due respect, I'm not heartbroken. And second, those are reckless assumptions."
2. She has a bunch of new movies coming out.
First up is Dumplin', in which she plays a former pageant queen whom she describes as fun, but broken. "It's a beautiful mother-daughter story," says Aniston." And, of course, there's the amazing musical element: Dumplin is an homage to Dolly Parton, who wrote six original songs for this film."
She's also got two other films on the way: The Goree Girls, and The Fixer, about crisis manager Denise White.
3. She's perfectly happy being a dog mom, thank you very much!
"There is a pressure on women to be mothers, and if they are not, then they're deemed damaged goods. Maybe my purpose on this planet isn't to procreate. Maybe I have other things I'm supposed to do?"
That said, she loves being around her friends' kids, and from the sound of things, they love being around her too.
"You are so genuinely invested in your friends' children that the kids end up buying you Mother's Day presents," says Aniston's friend and interviewer, Molly McNearny.
"I love those rascals," says Aniston.
4. She thinks "swimsuit bodies" are bullshit.
"A swimsuit body is a body in a swimsuit, no matter what that body is. It's time to just stop thinking beauty is in the shape of a size 4 and the right butt size and the right waist size and the right measurements. It's just old. We've done it. We've been there. Let's move on." Preach!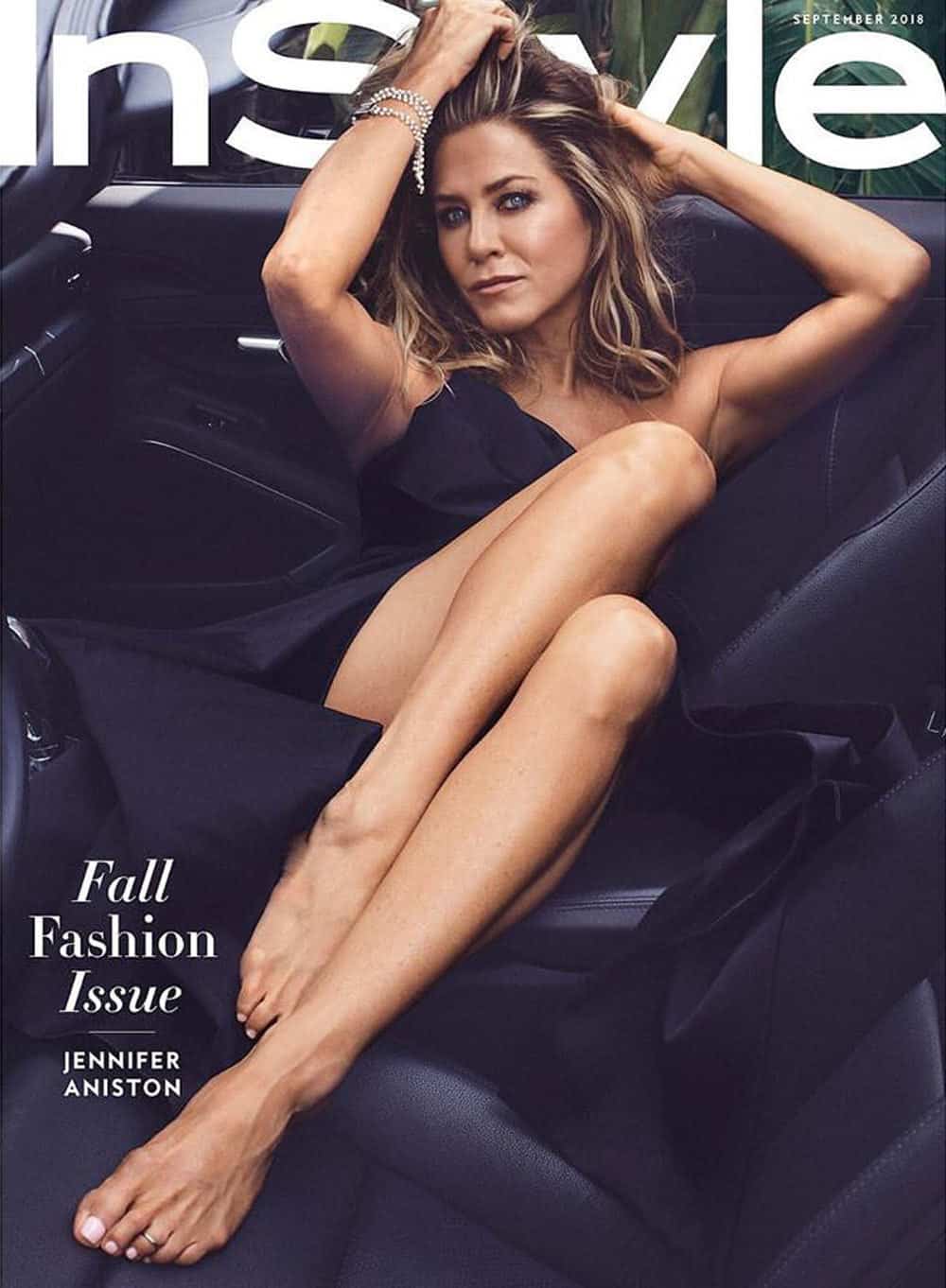 5. She's been treated worse by women in the TV and film industry than by men.
"I've definitely had some sloppy moves made on me by other actors, and I handled it by walking away. I've never had anyone in a position of power make me feel uncomfortable and leverage that over me. In my personal experience I've been treated worse verbally and energetically by some women in this industry."
6. Instagram is a time-suck and social media is ruining the world.
"There are times when I'll look through and think, 'Oh my god, what a time suck!' I've been with people who spend maybe an hour figuring out this one post, and you're like, 'That just took up an hour of your life, and it's gone in 60 seconds'… I think iPhones and Snapchat and all this stuff is just fueling narcissism. People are using filters and all sorts of tools to mask who they really are."
7. She's totally down for a Friends reboot. 
"Courteney [Cox] and Lisa [Kudrow] and I talk about it. I fantasize about it. It really was the greatest job I ever had. I don't know what it would look like today, but you never know. So many shows are being successfully rebooted. I know Matt LeBlanc doesn't want to be asked that question anymore. But maybe we could talk him into it."
8. If not a Friends reboot, then maybe Golden Girls.
"Just give it some time and then Lisa, Courteney, and I could reboot The Golden Girls and spend our last years together on wicker furniture."
Subscribe to our newsletter and follow us on Facebook to stay up to date on all the latest fashion news and juicy industry gossip.