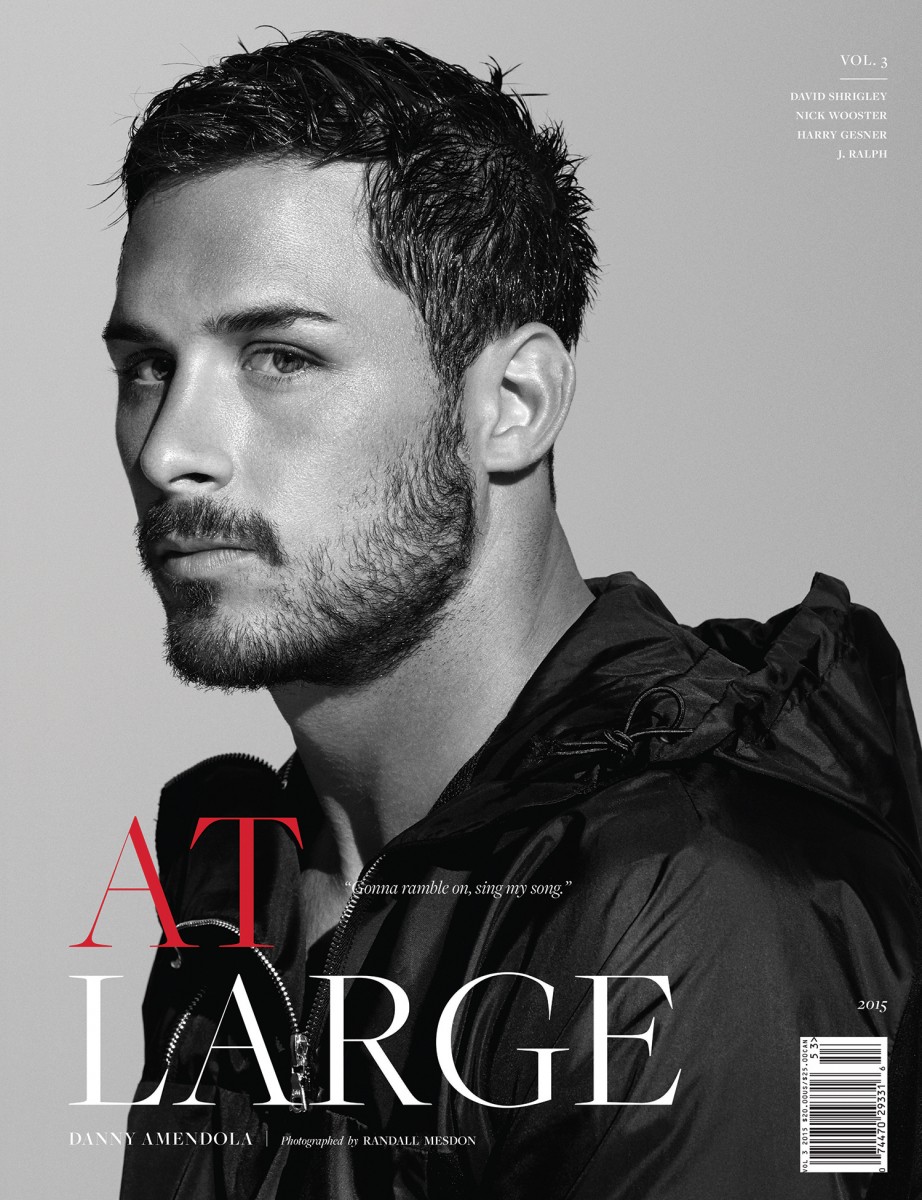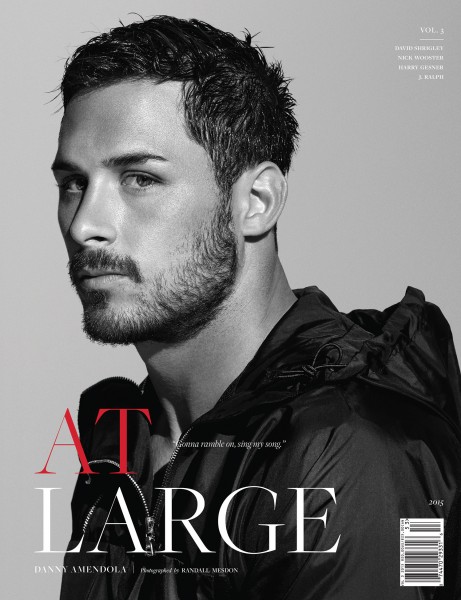 More September issue news! New England Patriot's wide receiver (and total hottie) Danny Amendola is kicking off At Large magazine's third issue as the cover star. The Super Bowl winner fronts the mag's biggest issue to date, with more than 90 pages of men's fashion and scores on the fashion-front in DSquared2, Calvin Klein, Lacoste, and Public School. The black and white portrait was shot by At Large's co-founder Randall Mesdon, while Erik Rasmussen, also co-founder of at At Large, penned the Q&A with Amendola, who explained his high-level drive and what it's like to play in opposing teams' stadiums.
At Large launched in December 2014 and "continues to grow," said Mesdon in a statement. "From its number of editorial pages, to advertising, to our masthead. We are very excited to launch this issue with our new style editor and menswear icon, Nick Wooster, as well as with our two columnists, Josh Peskowitz, the men's fashion director at Bloomingdale's, who eulogized the men's suit, and Patrick Janelle, the Instagram star of  @aguynamedpatrick."
Keep an eye out for the issue, which hits international newsstands the week of September 1st.