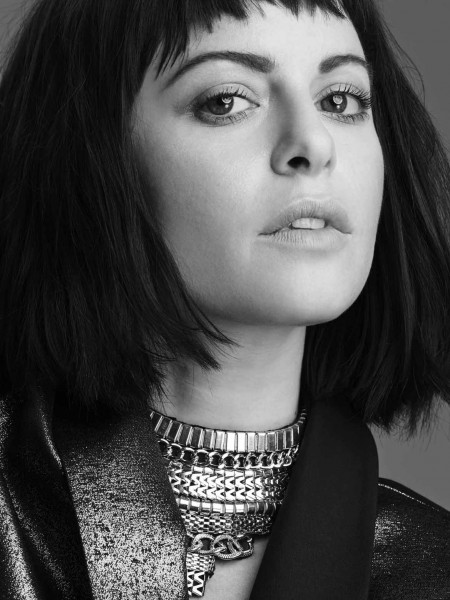 Today, Marie Claire welcomed Nasty Gal founder and Executive Chairman Sophia Amoruso to its team of contributing editors (think: Christy Turlington Burns, Joyce Corrigan, etc.). The 31-year-old and best-selling author of #GIRLBOSS (Penguin Random House, 2014) will offer career advice and answer readers' questions on a regular basis in the @work section.
"Sophia is a smart, savvy entrepreneur and an all-around badass," said Marie Claire Editor in Chief Anne Fulenwider. "Her experience building one of the most successful fashion websites in recent history will give our readers insight into their own careers, and how to realize their dreams. I look forward to adding her voice to our pages."
Nasty Gal has grown from humble beginnings as a one-woman operation on eBay in 2006 to a revenue-driving one-stop-shop just five years later, and with its rapid growth has seen its fair share of changes. Most recently, Amoruso stepped down as CEO, giving the title to the president and chief product officer Sheree Waterson. Last year, COO Deb Benton bid adieu to the company, and a myriad of layoffs sparked rumors that maybe Nasty Gal had a nasty work environment. Amoruso told re/code that while she can lead the Nasty Gal customer, she thought the company needed a CEO with operational expertise to grow the company. "I'm not even a parent," Amoruso joked. "I hope to someday be the leader Sheree is."
As for her latest endeavor, Amoruso said, "I'm elated to be joining Marie Claire as a contributing editor. The magazine has an incredible point-of-view on fashion and has always provided dynamic and important advice for women. I am thrilled to be collaborating with Anne Fulenwider and the Marie Claire team to empower women in their careers and offer insight on entrepreneurship."
In her September issue debut for Marie Claire (on newsstands August 18th), Amoruso contributed an excerpt from the new forward of her paperback edition of #GIRLBOSS (released on September 29th) about growing her business, and how sometimes it means sacrificing power.