Meet beauty entrepreneur Maria Hatzistefanis, the beauty and brains behind Rodial Skincare. She breaks down her career path, her collaboration with Kylie Jenner, and why her customers have remained loyal for 15 years. 
How did you get into the beauty industry?
Funny enough, I always wanted to work in fashion and dreamt about becoming a fashion stylist. But, I diverted to beauty and found my home. I got an internship with Seventeen in Greece to assist the fashion editor with shoots and an opportunity came up to write some beauty features for them. So I thought, why not, let's try something new. They loved my research and writing and I ended up freelancing for them until I finished my studies. I have never looked back!
When and why did you start Rodial?
Following my work with Seventeen, I moved to New York to study business at Columbia Business School and got some experience in the corporate world through Salomon Brothers. My boyfriend was living in London at the time and I moved over to be with him. At that point I decided that the corporate world wasn't right for me and I wanted to go back to my passion, which was beauty. After leaving Seventeen,  I realized there was a gap in the market for a skincare range that would offer targeted treatments for specific skin concerns. There was nothing like it in the market—everything was very basic and boring. A cleanser, toner, and moisturizer for all skin types was all there was.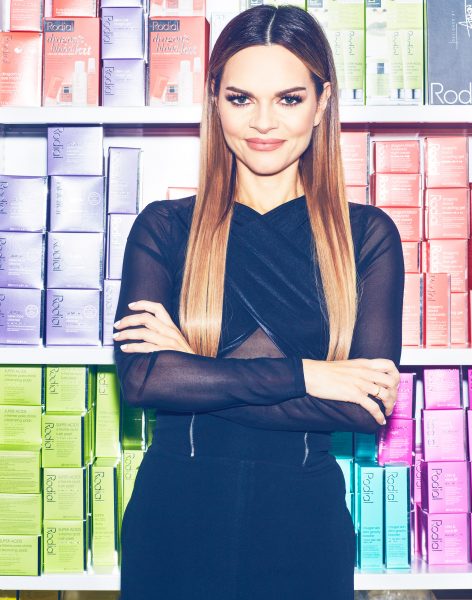 What kinds of products do you sell?
Rodial is a high-tech skincare range that works to target specific concerns through innovative ingredients such as bee venom and Dragons Blood. We recently launched a makeup sculpting collection and the first ever sculpting bar in Harvey Nichols in London. We are working to expand the contouring bar concept worldwide.
Where are your products sold?
Rodial is sold globally in 35 countries and over 2,000 stores worldwide. We are available in Saks Fifth Avenue, Blue Mercury, Space NK, Harrods, and Harvey Nichols.
What's the most popular item right now?
The most popular skincare product is the Dragons Blood Sculpting Gel, which works to plump fine lines and wrinkles and enhance the cheekbones—it's our global bestseller. When it comes to make-up, our Contouring and Banana Powders are constantly selling out.
You've had the company for almost two decades. How do you stay current?
I am always on the lookout for the next big thing. I travel, I read, I research, and I think, as a consumer, what am I missing from beauty? Every product I come up with needs to be filling a gap and offering a new perspective. This is why Rodial has been such a popular brand. And now with social media, we can connect with them and get direct feedback. On top of the rodialskincare account, I also have my own @mrsrodial account on Instagram, Snapchat, and YouTube where I connect on a daily basis with our customers and share when I work with celebrities and sharing what goes on behind the scenes in the Rodial world. Last year we also shot a mini reality show called the Mrs. Rodial project, which is a docu-series on what goes on behind the scenes when we create a new product. Our customers loved it!
Tell us about your recent project with Kylie Jenner.
I worked with Kylie Jenner twice over the last two years in her role as the brand ambassador of our younger range NIP+FAB. I love her maturity and the work ethic that all the Kardashian sisters share. We shot two campaigns together and had the whole glam team with us, Hrush for makeup and Monica Rose for styling. The pictures looked amazing and we also filmed some really cool Q&As on getting to know Kylie and her beauty and fashion tips for the @mrsrodial YouTube channel.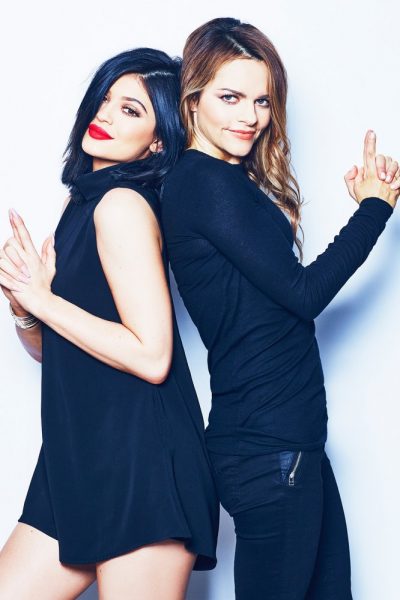 What's the best part of being a beauty entrepreneur?
Being in a position to inspire and empower other women to become the best they can be. Not just through beauty, which definitely helps, but also through my mentoring speeches, weekly YouTube videos, and social media. I am thrilled when I get a chance to mentor young entrepreneurs, which I have been doing over the last few years, and which led to a part on an upcoming US TV series, where I mentored a young designer on the show, which will air in the fall.
To what do you attribute your large social media following?
I run the @MrsRodial account myself; I take all the pictures too. I love telling the story of building my brand—it gives me a way to channel my creativity while connecting directly with our customers. This is how I connected with Kylie. I saw her post about one of our products and the rest is history! I recently started posting on Snapchat for more raw material and try to keep up with YouTube weekly motivational and how to clips on social media.
Tell us about your beauty routine.
I use our Rodial bee venom cleaning balm and apply SPF religiously—I love Rodial SPF 30 Bee Venom Moisturiser. I then start my make-up with skin tint in Hamptons and use contouring powder, airbrush concealer to hide any dark circles under my eyes if I've had a hectic week, and set with our fab new Banana powder. Translucent powder is a must, especially during the summer—providing great coverage and reflecting the light.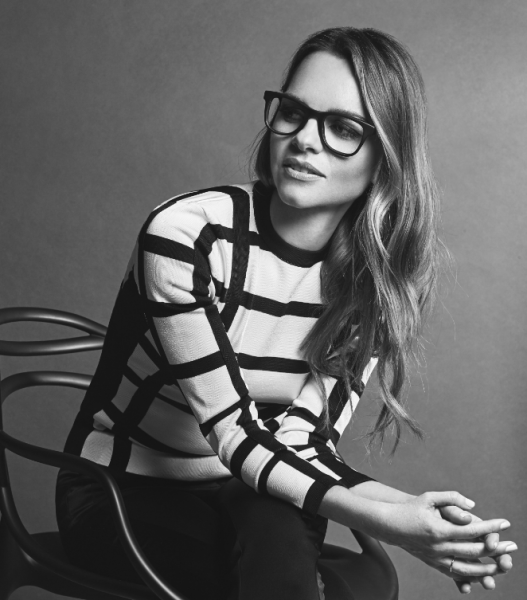 How do you describe your personal style?
My style is all about power dressing and mixing it with new designers. I work out every day and like figure-hugging and structured outfits. I am obsessed with jumpsuits; they make me feel put together. I wear black, gray, white, red, nude…that's about it. I love British designer David Koma and US designers Jonathan Simkhai and Cushnie et Ochs. I always trust Marchesa and Olivier [Rousteing] at Balmain for red carpet looks.
What's the biggest misconception about skincare these days?
That it doesn't matter, and everyone focuses on make-up. Skincare is so important and is the base for make-up so you need to have good skin and look after it.
What are you up to this summer?
Lots of work in preparation for fashion month, but also taking a few weekends off to spend time with my family. I'm also wrapping up filming for the series. It's top secret for now!