Imagine Saturday Night Fever set to Kanye West singing "Flashing Lights" and you'll soon be transported to the W magazine and Faena Art Roller Disco beach party, which happened earlier this week at Art Basel. The event was to celebrate the opening of Angeles Veloces Arcanos Fugaces, an immersive roller-disco installation by Assume Vivid Astro Focus at Faena Beach. Stefano Tonchi, Ximena Caminos, and Alan Faena were joined by guests Toni Garrn, Kate Foley, Max Osterweis, Zoe Buckman, Leo Villareal, Yvonne Force Villareal, and Alexander Gilkes to dance…err…roller-skate the night away!
"We always try to plan a lot of things for Art Basel," Tonchi told us. "Tonight is the surprise, the fun party, in the midst of some serious conversations to raise awareness on women in the arts." W packed the calendar with a dinner with Roberto Cavalli at the Rubell Museum to celebrate the No Man's Land exhibition and hosting a talk between Pratt Institute and artist Mickalene Thomas and Heidi Zuckerman of the Aspen Museum, covering women in the arts.
Why was Faena a perfect match for W? "We are all about the new and the next—it's our DNA. You know, the new and next big thing in Miami is the Faena. So it's natural for W to partner with Alan Faena and Ximena Caminos." Smiling, he said, "This whole evening is a risk," as he waved his hand toward the installation, which has a sprinkling of model-like ladies buzzing by on roller-skates, adorned in gold lamé pantsuits and wearing Veloces Acanos Fugaces headpieces. The scene is something out of the Moulin Rouge "Spectacular! Spectacular!" montage.
Now in his "12th or 13th year" at Art Basel, what are some of the highlights over the years? "Oh my God! I had so many great nights. I mean, really," he said. "One night there was an event for the MoMA with a special performer, Ryan McNamara. The band started to rally and we all had to follow them, running down the beach in the dark, and everyone jumped in the ocean." Did everybody skinny dip? "Yes! It was so much fun!"
By Sara Larson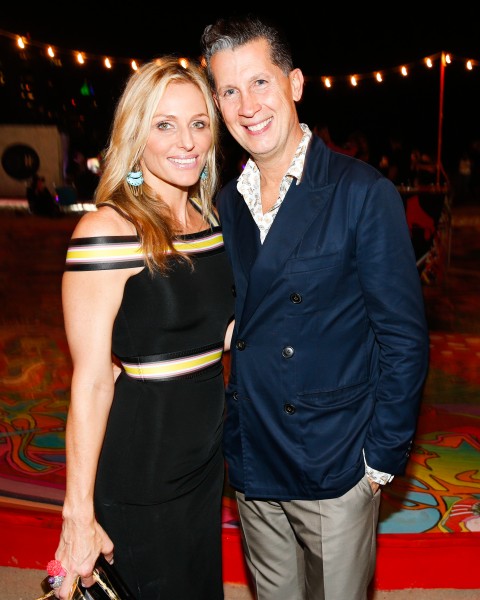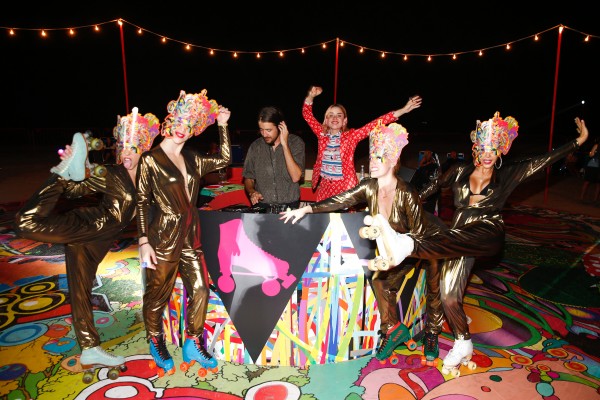 The installation is open to the public from December 3 to 6. Also, pick up your copy of W magazine's December/January issue, which features a profile on Alan Faena and Ximena Caminos, and takes a look at the Faena District.