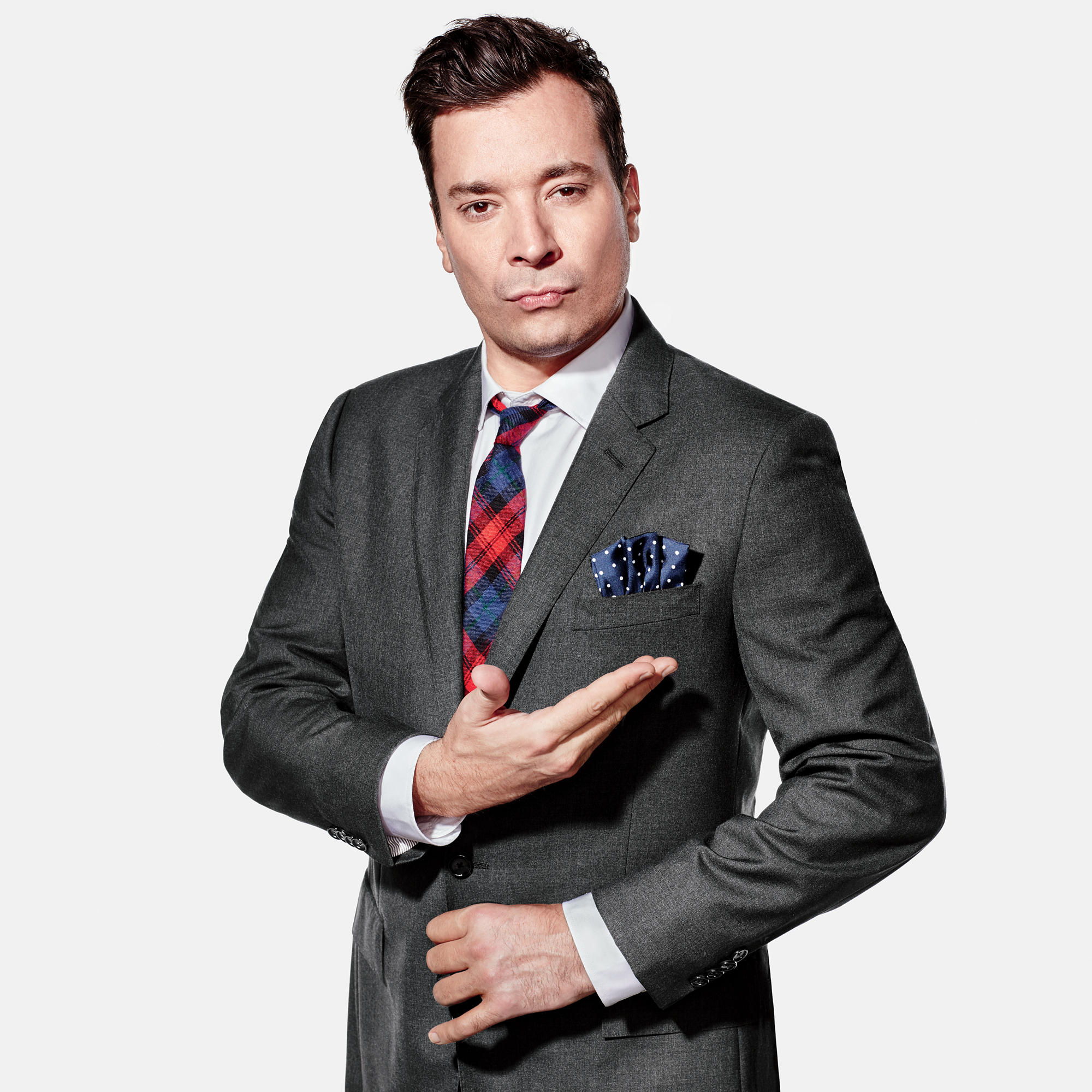 Just when you thought a fashion collaboration couldn't stretch new boundaries, Jimmy Fallon teams up with Jenna Lyons for the J.Crew Pocket Dial. While it's very fashion-meets-function, we'd agree with Fallon that he pulled off "classy gent" while sporting the accessory on The Tonight Show yesterday.
Fallon says inspiration struck when he repeatedly saw people around the office "with their phones sticking out of their blazer pocket," and wanted to create an iPhone case that resembles a pocket square, but protects the phone and still "looks very dapper."
For the prototype, Fallon relied on a hot glue gun and an iPhone case. "I must have looked like a crazy person walking into [J.Crew CEO] Mickey Drexler's office with it and pitching him the idea, but I brought ice cream [Ben & Jerry's The Tonight Dough] to help smooth things over," he said.
The pocket square attachment is interchangeable, and comes in blue, a "Mad Men type of white," and a holiday print, for $48. All net proceeds will benefit David Sheldrick Wildlife Trust.
https://www.youtube.com/watch?v=8luhHC6VAeU