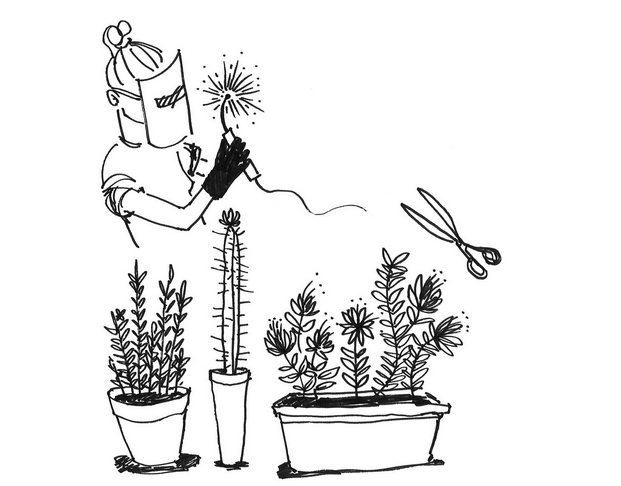 T: The New York Times Style Magazine recently launched "Artful Questionnaire," a Q&A-style series that features notables from the worlds of fashion, art and entertainment who dish on their favorite things, dark secrets, and how they see themselves and the world around them. The latest to spill to the mag? Isabel Marant, who drew the portrait of herself gardening above. Sharing a slew of info we didn't know about the Parisian designer beforehand, below are some of our favorite quotes from the piece, which can be read in full here.
If you could change one thing about yourself, what would it be?
My hair.
What did you eat for breakfast today?
A black coffee and a carrot juice.
Which cartoon character do you relate to?
Olive from Popeye.
What makes you smile?
Children.
What is your secret vice?
Cigarette and pastis.
What don't you eat?
Cantaloupe.
When the time comes, what would your final meal be?
A choucroute.