It's been a year since industry vet Nina Garcia took over the top job at Elle. The Daily stopped by her office in the Hearst Tower to learn more about her vision, digital strategy, and thoughts on the ever evolving newsstand.
What were the first changes you sought to make when you stepped into the EIC role?
Elle has such an incredible history, and I wanted to preserve that. Elle is also so much about boldness—it's provocative, innovative, democratic, colorful—and I wanted to amplify that voice. All those things needed to be amplified.
How did you achieve this?
The first thing that I wanted to do was update the visuals of the book; I brought in Stephen Gan as creative director. His strength is really in using the intersection between culture and fashion to amplify the fashion. Then I brought in Martin Hoops, our design director, to get the visuals to work and to make the magazine look clean, clear, and concise. Elle has so much content. We dig deep into fashion, beauty, culture, politics, design, and travel, and it can easily get cluttered. So we needed a refresh—we needed it to look clean, and we needed to understand where the sections are and for the images to take the importance they deserve. Elle has always stood up for being really modern, and it was an opportunity to update that.
What were your other early moves?
One of my first things when I came in was streamlining the communication and the integration among print, digital, and social media. That is important to this brand, and I think it was being overlooked before.
When readers go to elle.com, will it feel more like the magazine?
Yes. It's [about] working together, between digital and print, and having the more collaborative working environment. I think that since I've been here, we've had some really good collaborations between digital and print that have been incredibly successful.
Was becoming the EIC of Elle always the goal?
No, surprisingly not. I've done so many different things in my career: I've been a fashion editor, I've been a creative director, I've been able to write countless books on fashion, I've been on TV. I really did not see my ultimate goal as being editor in chief. However, when this opportunity presented itself, I couldn't pass it up.
What was your reaction when you were offered the job? How did it all come about?
What is interesting about Hearst is that everything is so thoughtful and well-planned-out. They don't really make a decision without thinking about it very, very carefully, many months in advance. Now that I look back at it, yes, I had a meeting with someone who subtly asked if I'd be interested. A few months later, another person [brought it up]. So it was a series of conversations that happened way in advance. Finally, last summer, the real offer came, so I was a little prepared.
In which issue did you feel like you truly owned this role?
I started with the January issue, but March was really the issue where I thought, "This is my issue." It was great to be able to broker the interview between Senator John Kerry and Angelina Jolie.
You've had Angelina, Kim Kardashian, and Nicki Minaj on your covers. You book the biggest stars in the world.
It's the power of the brand. We really can get the big names because it's a phenomenal brand that stands for so many things that feel so relevant right now. It's a smart magazine, and it's also about great fashion. Really, it's the power of the team we've put together. Martin is a phenomenal design director. Emma Rosenblum is a phenomenal executive editor, who has some of the best ideas—a real journalist. I'm just naming a couple—it's really just this entire team, the combination of people. We work together very closely. Having worked in this industry for so long, and starting as an assistant, I think you have a real appreciation for what everybody does. Those old days of the editor in chief sitting in a tower with everybody scared of you— that's not my approach at all. And I don't think that works at all in this day and age, to be honest with you. I want to hear everyone's voices. I want to hear from my junior editors, as well as my executive editor. Their opinions mean the same to me; I want to hear that younger voice.
What have you learned from working with Stephen Gan?
He has a crazy work ethic. Crazy. He's just a special person. I can see why everyone's in love with him, because I'm in love with him. He's professional in the way he works. You never hear an unkind word about anything from Stephen. Whether he likes it or he doesn't like it, he has a really beautiful way of communicating. He's very professional in that way. I really enjoy working with him.
Jennifer Lawrence interviewed Emma Stone for the magazine. Is pairing two notables together one of your stamps?
I think so. In that case, we wanted to make a point of the friendship between women; the support that one actress has for another. That friendship is really special. When we photographed Ariana Grande, Nicki [Minaj] just so happened to be in the studio next door, and we all saw one another. It was interesting seeing the camaraderie and the friendship between Ariana and Nicki. Seeing them together, speaking about their boyfriends, their careers, their journeys, was really like, "Wow, these girls are really friends, and they watch each other's backs." We had the same feeling with Emma and Jennifer Lawrence. It gave the reader the opportunity to be a fly on the wall of two women who are so incredibly talented—and authentic, because that's why we love them, right?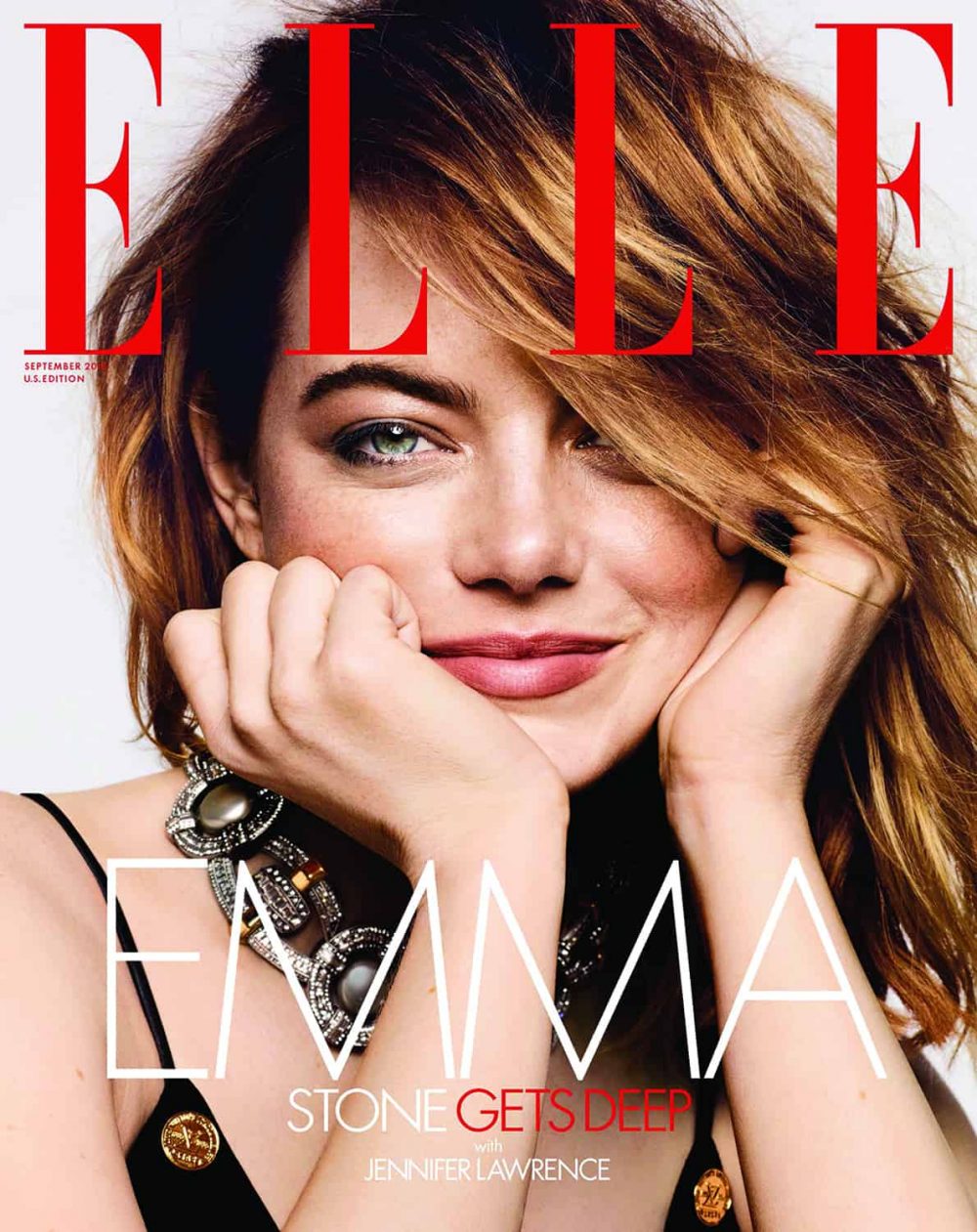 You also kept E. Jean Carroll's column, an Elle staple if there ever was one.
Oh, my God, I adore E. Jean! If you think back, she has been a trailblazer. She's just so perfect for this generation. Her voice is so modern, quirky, and cheeky. While everybody on Twitter thinks they could be the E. Jean, she is the E. Jean!
How closely do you follow newsstand sales these days?
I've always looked at them. It's interesting to see what resonates. Do I obsess over them? No, not really. It's a different time— we don't really obsess over the newsstands like we did before. But it's important to see what people gravitate toward. I'm not going to not have somebody on the cover because I don't think they're going to do well on the newsstands. I'm going to have somebody on the cover who I think it's important for our readers to know about.
Have you previously worked with Troy Young, Hearst Magazines' freshly minted president?
I haven't. I've met him, obviously, several times. I'm excited about this appointment, because digital is as important as print, and Troy has the vision to really connect print and digital.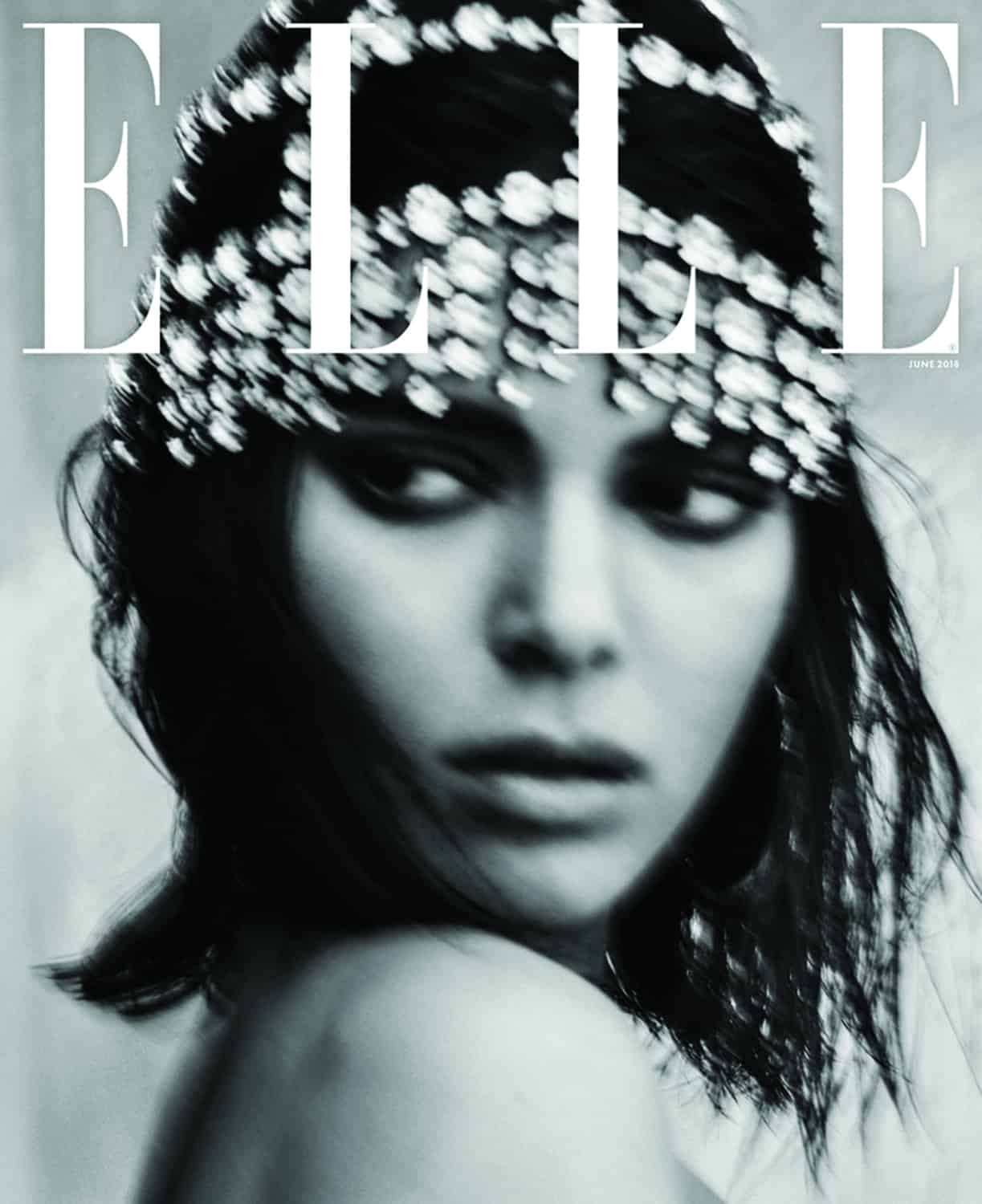 Why do you think print is still important?
For starters, there's a permanence to print that digital doesn't have. Digital is so fast, so quick, so fleeting. They both have their pros and their cons. I mean, there's something about the effort, curation, and quality that goes into print.
How did you spend your summer?
Work! I worked, but I also took some time off. I went to Spain, Ibiza, Majorca. I gained 20 pounds in the process! [Laughs] But it was so much fun.
What are you looking forward to this fall?
Are you kidding me? The shows. Even though they're exhausting, they're so worth it.
You've been a front-row regular for many years. Why is Fashion Week still so important?
At the end of the day, it's all about the experience. Nothing beats the experience of being at the shows. I equate it with being at a concert. Yes, you can watch it on live TV, through your mobile screen, or on whatever you want, but the experience of being at a concert or of being at the shows…you can't duplicate that.
Subscribe to our newsletter and follow us on Facebook  and Instagram to stay up to date on all the latest fashion news and juicy industry gossip.