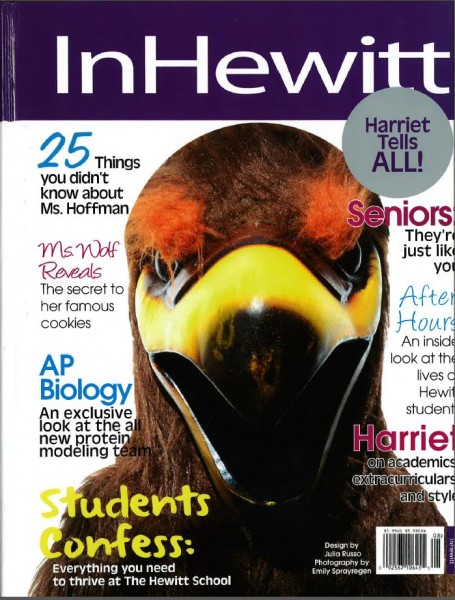 With the official start to summer just a little over a week away, it's about that time when school is (finally!) out for summer, which means yearbooks are hitting the newsstands, err, hallways! Our longtime contributing reporter, Sydney Sadick, who started interning with us in high school, shared her glossy-inspired yearbook from Hewitt, the Upper East Side school where she spent her formative years. She was the editor-in-chief of the 2012 pub, which centered around the theme of magazines, inspired by a mix of InStyle (hence the title, InHewitt), Us Weekly, People and, of course, your Daily. So, who's that cover star? It's Harriet the Hawk (aka the school's mascot, of course).
We've rounded up a few of our favorite pages to bring you back to your high school days…
A look at what's inside the bag of Hewitt's [former] head master, a la Us Weekly, plus a spin on The Daily's Assistant Files…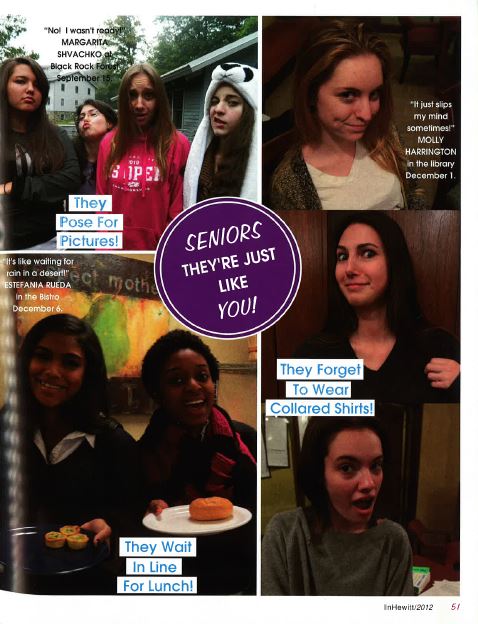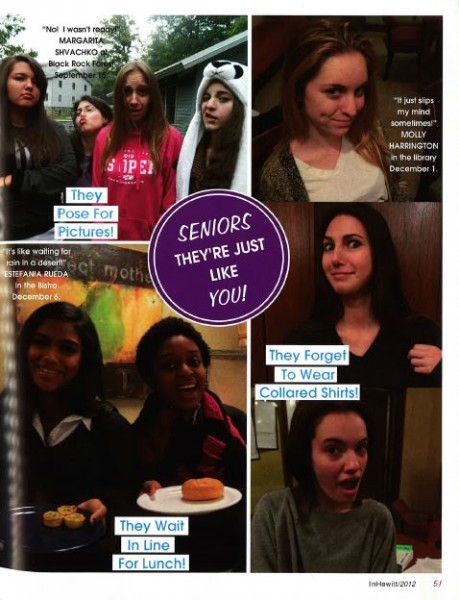 More tabloid inspiration. Instead of "Stars, they're just like us," it's all about the seniors!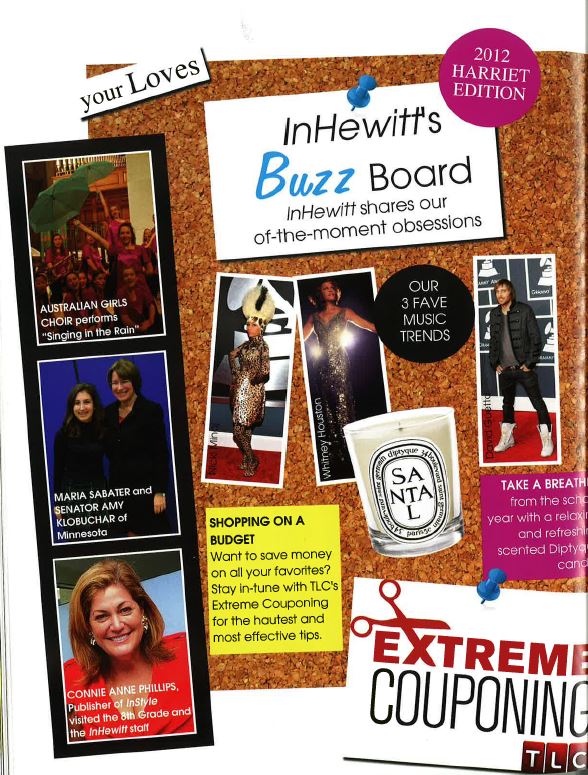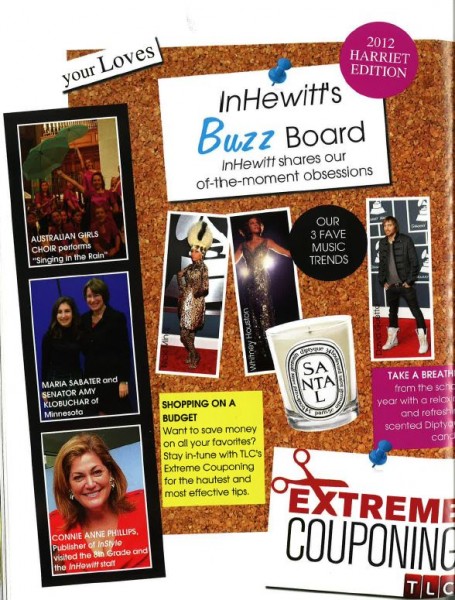 Remember when People had a page featuring buzz boards? InHewitt had one as well, featuring some of the students' obsessions, like when Glamour's publisher Connie Anne Phillips visited the yearbook staff back when she was at InStyle…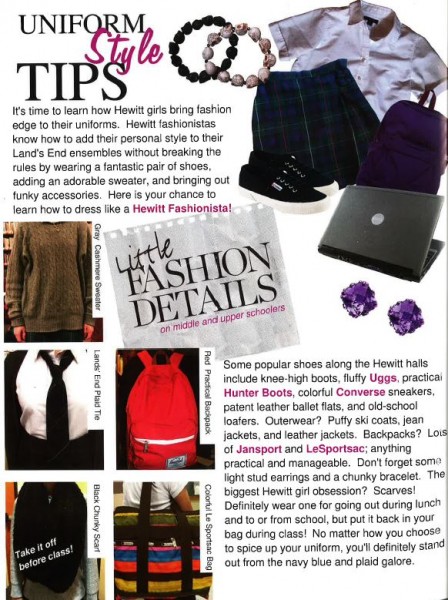 Even though Hewitt girls are required to wear a uniform, the girls still managed to add some of their own personal touches. Here's a look at how the Hewitt gals shook things up sartorially…