Into The Gloss! Freds is back from the dead! Ford Models launches FMDC3! Who is making headlines today? 
Into The Gloss returns!
Into The Gloss is alive! After a hiatus, ITG's editorial director, Ashley Weatherford, has written a post explaining the beauty site is here to stay!  Things were quiet because she was on parental leave after giving birth to her first child and focused on her personal life. She writes: "We're expanding the number of platforms in which we can reach you, and broadening our beauty coverage overall. We're introducing new franchises and new faces. We're storytelling our asses off. It's taken us a minute to get here, but as they say, pardon our dust. A new ITG is getting baked." Welcome back!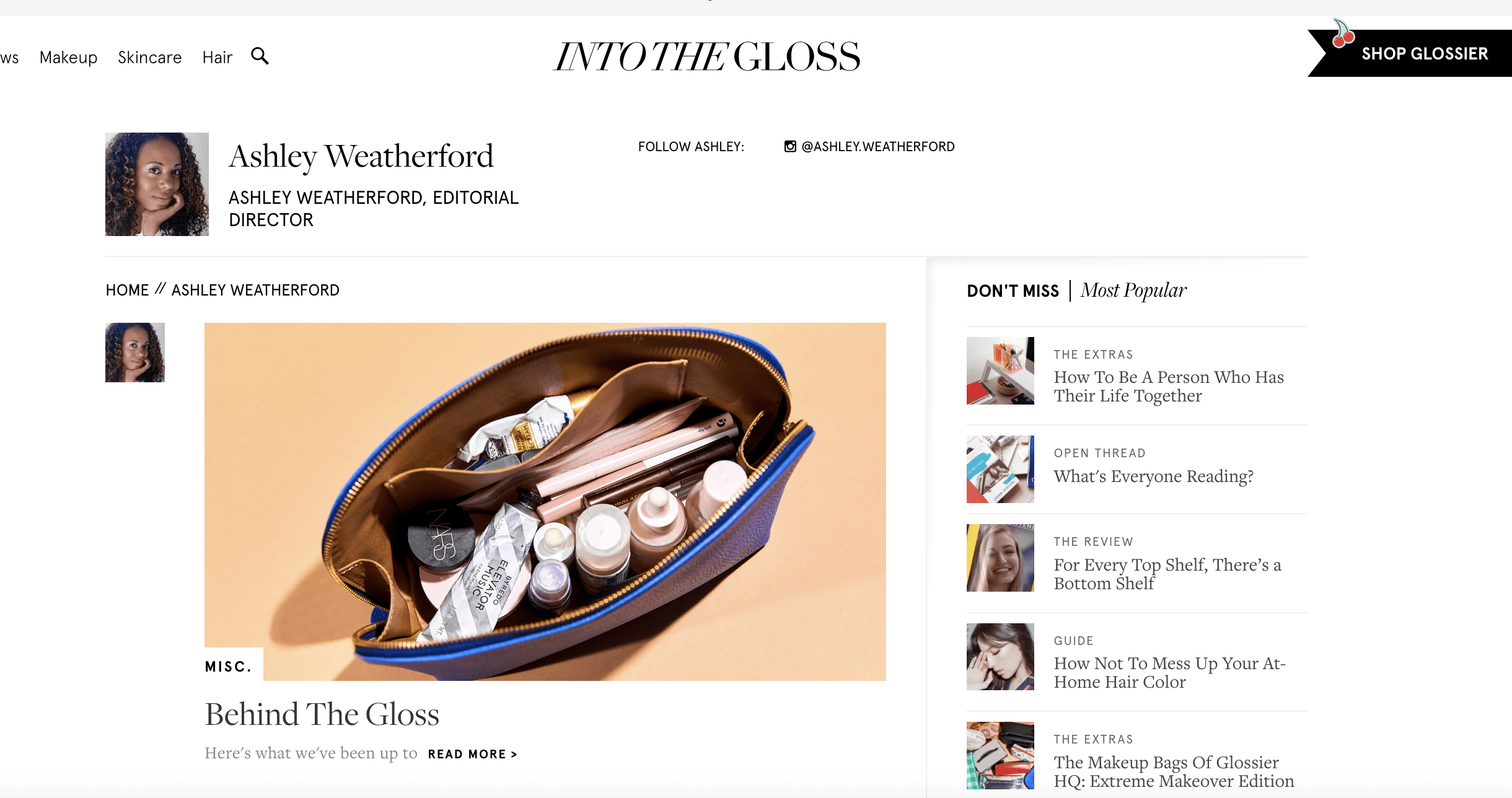 ELLE announces Women in Hollywood honorees and covers
ELLE's annual Women in Hollywood issue features Anne Hathaway, Michelle Yeoh, Zoë Kravitz, Issa Rae, Olivia Wilde, Sigourney Weaver, Ariana DeBose, and Sydney Sweeney sharing cover duties. The November issue celebrates eight women  honored for the creative and cultural contributions they have made to the worlds of music, film, television, and beyond. You can get your hands on a copy on November 1st.
Louis Vuitton's 200 Trunks 200 Visionaries: The Exhibition opens tomorrow in New York City at the old Barneys on Madison and brings back Freds
The Traveling Exhibition features 200 imaginative trunks realized by 200 visionaries finally arrives in NYC. Supreme, Gloria Steinem, VTS, and Pat McGrath are a few of the names who participated. The exhibition will be held across four floors in the former Barneys space and includes the return of the iconic lunch spot Freds. Working with the original team of Freds, Freds x Louis will offer the most beloved items from the original menu.  Located on the 9th floor,  it will be open for lunch through the late afternoon and aperitifs and small bites until 8:00pm daily for the month of October with a reduced schedule to follow November–December. Click HERE for reservations.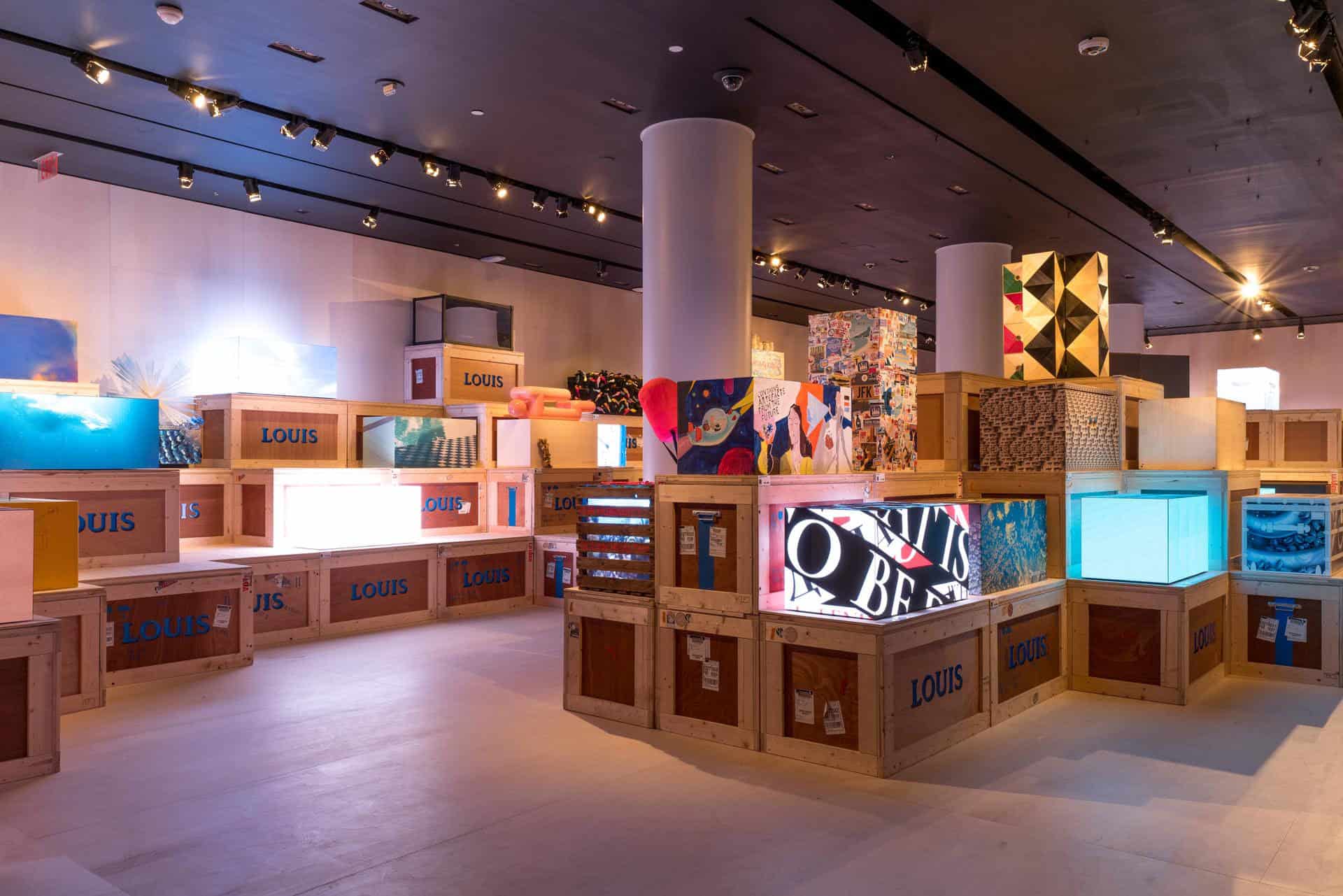 Saks Fifth Avenue Foundation Celebrates Commitment to Mental Health Support with Fall Fundraiser
Dionne Warwick performed at L'Avenue at Saks on Tuesday night for Saks Fifth Avenue's annual fundraiser for the Saks Fifth Avenue Foundation. The legendary singer (looking better than ever!) sang "What The World Needs Now Is Love," "That's What Friends Are For," and "If I Want To" for an intimate crowd. The event raised $1.8 million for the foundation's mission to make mental health a priority in every community.
"Five years ago, the Saks Fifth Avenue Foundation embarked on a journey to make an impact on mental health, and today, we feel just as passionate about supporting this increasingly important cause," Marc Metrick, CEO of Saks and Saks Fifth Avenue Foundation Board Member said. "We are proud of the incredible work our nonprofit partners are doing to ensure that underserved communities and populations disproportionately affected by mental health issues receive critical access to care. We appreciate our many partners who make this work possible through their continued dedication to the Saks Fifth Avenue Foundation's efforts." The foundation has raised $5.8 million for U.S. health initiatives since being founded in 2017. That's what friends are for!
Subscribe to our newsletter and follow us on Facebook and Instagram to stay up to date on all the latest fashion news and juicy industry gossip.