Read today's dose of chic intel right here…
Ariana Grande and Pete Davidson Are Engaged  (Us Weekly)
After a mere four weeks of dating, Ariana Grande and Pete Davidson are engaged. The couple were reportedly telling friends their good news at Robert Pattinson's birthday party in Los Angeles on Saturday, June 9. The couple, both 24-years-old, only got together in mid-May just days after Grande split after her boyfriend of two years, Mac Miller, and Davidson broke up with his girlfriend of two years, Cazzie David. Grande and Davidson first confirmed they were an item with a Harry Potter-themed Instagram, posted on Davidson's account on May 30.
Since first starting their relationship, both Grande and Davison have shared several photos of each other on their Instagram accounts.
Davidson even got two tatts inspired by Grande: a pair of bunny ears inked behind his ear and her initials on his thumb. Sigh, young love…
Sam McKnight Is Auctioning Off His Clothes For Charity (Vogue UK)
Coiffeur Sam McKnight is auctioning off a portion of his extensive archival collection of suits for charity. The "Passion for Fashion" sale kicks off on June 18 in London with all proceeds going to Beauty Banks, which provides hygiene and grooming products to food banks across the UK, as well as Cool Earth, which works to stop rainforest deforestation. A second auction will be held later this year on October 8.
"It felt like the time to let someone else enjoy them. And to recycle!" McKnight told Vogue UK. "I've had them all packed in plastic and boxed up for 25 to 30 years. I doubt I'm ever going to fit into or wear them again and they are so beautiful and such iconic pieces."
Prada Is Selling $460 Yoga Mats Now (Vogue)
Just in case you want to do down dog on a "designer-stamped accessory" as Vogue termed it, Prada has come out with a limited-edition set of very pricey yoga mats. They come in four prints — a hibiscus print available in red, army green and colbat blue as well as a banana print from the house's spring 2011 collection. Besides the addition of the Prada logo, it looks like any other run-of-the-mill rubber yoga mat, but hey, if that's how you want to spend your money, by all means.
Hailey Baldwin And Justin Bieber Are Back On
Exes Hailey Baldwin and Justin Bieber are back together and the Beliebers are freaking out. The 21-year-old model and the 24-year-old singer spent the weekend together at a rented mansion in Miami. While there were sightings of the two throughout the day on Saturday, the couple was first spotted with iPhones at the ready on Sunday night, while getting cozy on the balcony at LIV Nightclub at the Fontainebleau hotel .
They arrived around 1am and left at 3am. Here they are arriving at the hotel:
The next day, they took a dip in the pool of the gated manse Bieber had rented before heading to church.
The couple briefly dated in 2016, a fling that reportedly greatly bothered Selena Gomez. It was allegedly a major issue when Gomez and Bieber reunited in December of last year.
Coach's "Life Coach" Interactive Pop-Up Opens in New York
Coach's immersive "Life Coach" pop-up opened it's doors in SoHo on Monday night with guests exploring all varieties of interaction including carnival games and tarot card readings. Partyogers entered through the neon-lit storefront at 107 Grand street into a room transformed into an MTA subway station, where they were invited to draw on the station's blank walls. The next room was a veritable carnival fairgrounds, followed by a mythical forrest where guests could have their fortunes told. Joan Smalls, Paloma Elsesser, and Soo Joo Park joined Coach's creative director Stuart Vevers as well as the brand's chief executive officer Victor Luis for the bash.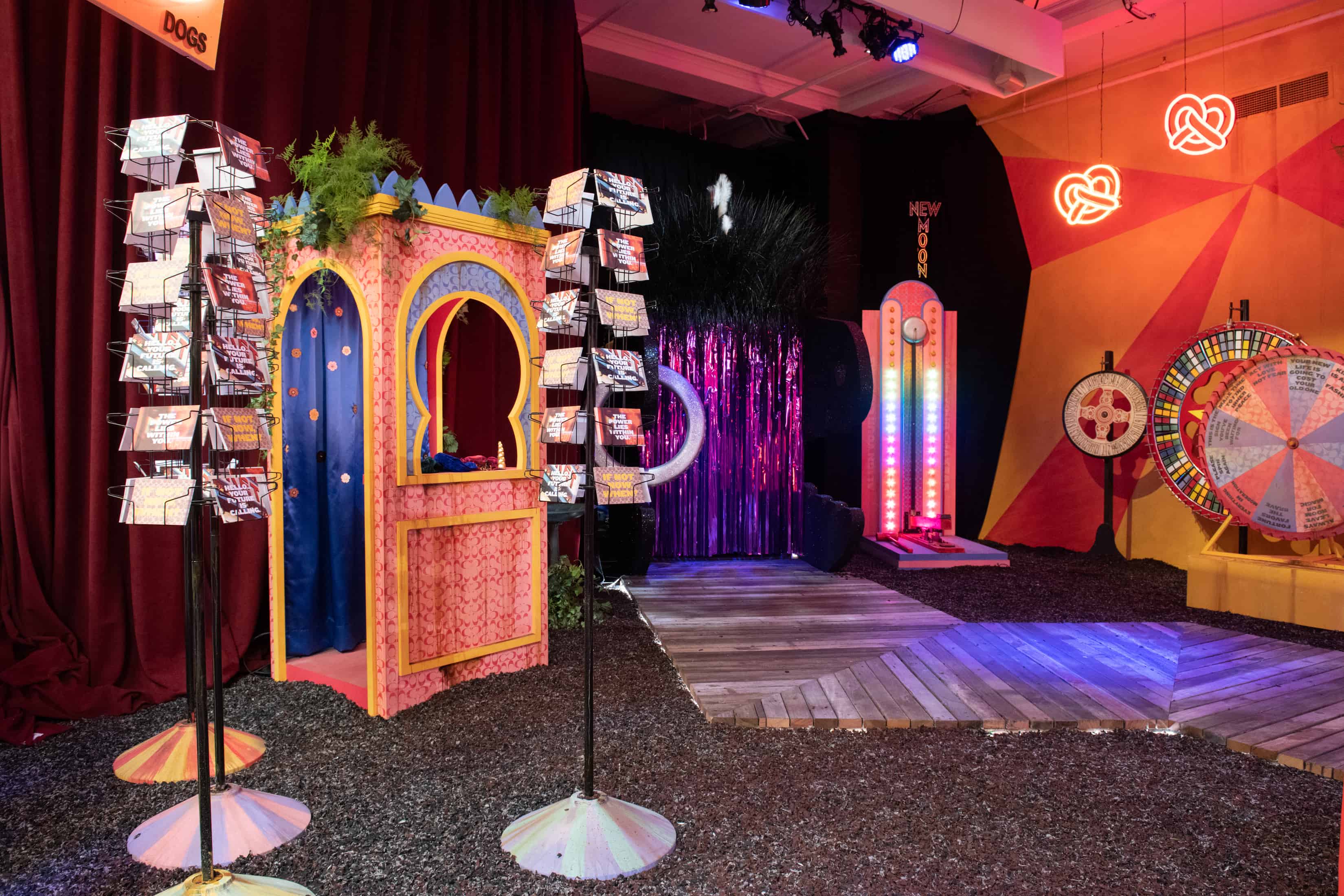 American Express Partners With Parley to Combat Marine Plastic Pollution
American Express has teamed up with eco-organization Parley to create the first-ever American Express Card made primarily from recovered plastic sourced from the oceans and on the coasts.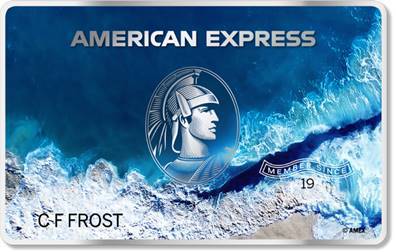 The partnership also includes a number of eco-initiatives within American Express, with the company adopting Parley's AIR (Avoid, Intercept, Redesign) philosophy. American Express made a corporate pledge to limit single-use plastics, intercept plastic waste, and redesign existing materials and plastic products. "Our oceans play a vital role in our lives, the health of our planet and the health of travel and tourism, which American Express has long supported. It's important that we raise awareness and do our part to keep our oceans blue," said Doug Buckminster, group president of global consumer services of American Express. "Partnering with Parley is the right next step as we pursue our larger vision of backing our communities and sustaining the planet we share."
The credit card company also is launching a slew of other eco-friendly internal initiatives including pursuing a strategy to reduce the use of virgin plastic in their cards; to phase out plastic straws and plastic coffee stirrers in its corporate offices and Centurion airport lounges within the next thirty days; and set a comprehensive waste reduction strategy to reduce single-use plastic and increase their recycling rates in all its operations globally by the end of the year.
Subscribe to our newsletter and follow us on Facebook to stay up to date on all the latest fashion news and juicy industry gossip.