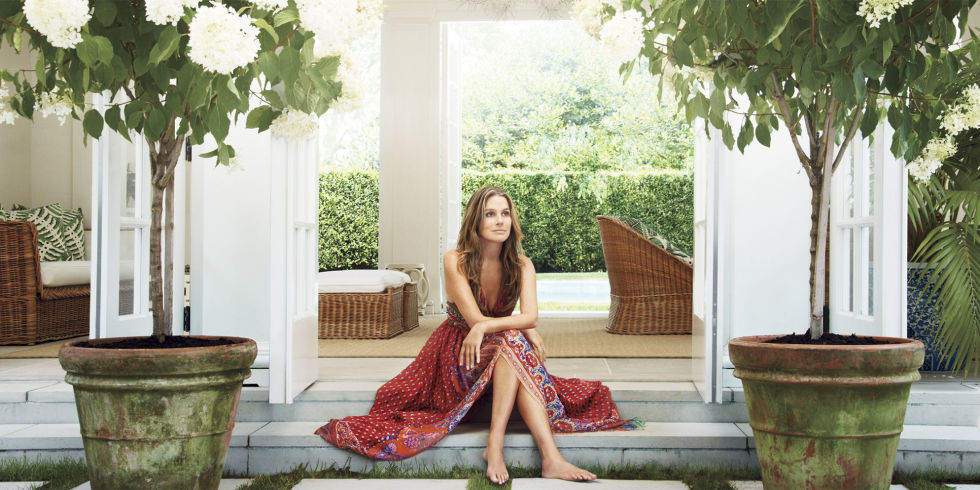 Florals always take center stage in Aerin Lauder's creations, from perfumes to scented candles and most recently a young but growing ready to wear/lifestyle collection. In NYC, her go-to florists are Zezé and Raúl Àvila, but her home in Wainscott in East Hampton (where her legendary grandmother, Estée, once lived) is filled with fresh blooms from the property's gardens, including roses, dahlias, peonies, morning glories, and hydrangeas. Aerin talks about her flowery inspo to Harper's Bazaar in its May issue, on newsstands now.
On her earliest memories…
I remember walking into my grandmother Estee's house always greeted by large arrangements of fragrant flowers, usually roses or tuberose…Flowers are a strong part of my heritage and a beautiful way to bring a memory back to life.
On her favorite floral scents…
One of my favorite fragrances is Rose de Grasse. It's the perfect combination of my favorite roses," she says. "And I always keep the Aerin Rose Lip Conditioner in my makeup bag everywhere I go."
On flowers as inspiration…
I use floral prints in my fabric collections, and most recently in the packaging of my new candle collection. I also like to find ways to bring the texture or feeling of flowers into the home objects.
On her visit to Claude Monet's gardens…
As a young girl, I visited Claude Monet's gardens in Giverny, France. The serenity and calmness inspired my Waterlily Sun fragrance.
Get the full story HERE.