Reebok enlisted Gal Gadot to front its "Be More Human" campaign, with The Times of Israel reporting that the deal could be worth as much as $10 million. Reebok told The Daily that number is not accurate, but they also said they have a policy of not disclosing those kinds of contractual details, so, honestly, who knows how much the deal is worth? Gadot made $300,000 for her starring roll in 2017's Wonder Woman, so $10 million would be quite a rate increase. Not that she isn't worth it. Because she so totally is. But that's not the point. The point is that Gadot is the face of Reebok and, naturally, she's pretty excited about it.
"Working out has always been a big part of my life," Gadot said in a statement. "Especially with having a mother who was a PE teacher, I was exposed to an active lifestyle from an early age. Through fitness, I have found that I gain strength, endurance and confidence, and I couldn't imagine a better partner than Reebok to join me on this journey."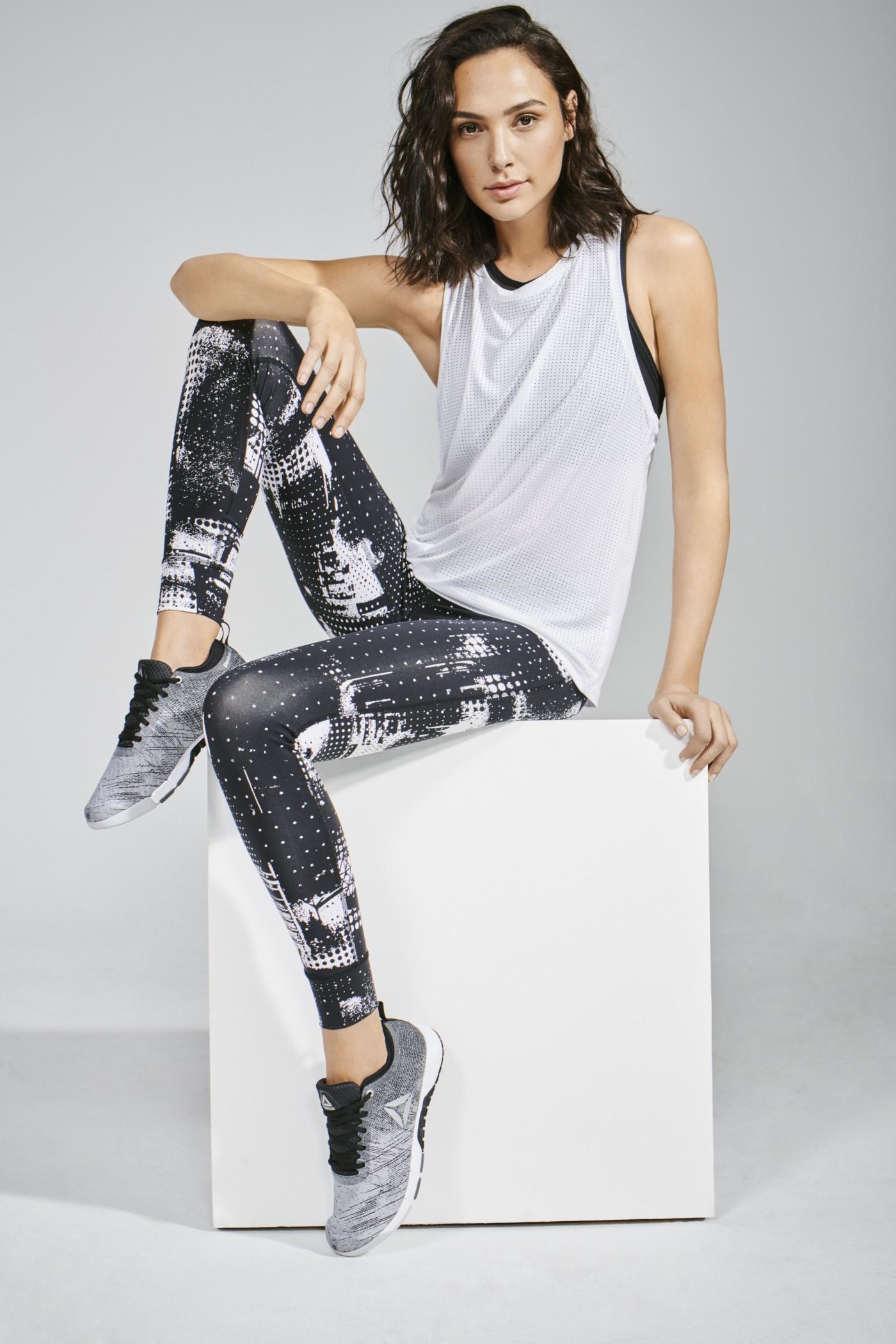 "Her relentless spirit and natural leadership have already captivated and inspired millions and we believe that this is just the starting point," added Todd Krinsky, GM of Performance Business Unit at Reebok. "Through fitness we know that we have the power to change lives and we are elated to have such a powerhouse in our corner to tell this story with."
Gadot is the latest addition to Reebok's ever-growing stable of celebrity ambassadors including Gigi Hadid and Victoria Beckham. In Gabot's campaign, shot by Collier Schorr, the actress is shown in a series of simple gym-centric poses — wrapping her hands for a boxing session, wielding a giant medicine ball. Reebok even created iPhone wallpapers "inspired by some of her most powerful quotes," which can be downloaded via the Reebok website.
Gadot took to her Instagram to announce the partnership, writing: "I'm pumped about my new partnership with @Reebok! Together, we're going to find the fun in fitness, and the strength in sports! 🏃🏻‍♀️💃🏻 Ladies, let's play. Get ahead of the game! Get into the action".
Subscribe to our newsletter and follow us on Facebook to stay up to date on all the latest fashion news and juicy industry gossip.