Versace has added a new scent for men to its fragrance lineup: a woody aroma that features natural ingredients called Versace pour homme Dylan Blue. The Italian fashion house has released a campaign created by Donatella Versace, as well as a short film starring a cast of male models including Trevor Signorino, Alan Jouban, Louis Solywoda, and Filip Sjunesson, plus Gigi Hadid. Bruce Weber photographed the haute group, and Joe McKenna was on styling duty. The film also stars fighters Nic Thompson, Travis Conover, Adam von Rothfelder, Lukasz Grabowski, and Levi Morgan.
"I've been watching lots of movies lately where the actors are mixed martial arts fighters," said Bruce Weber in a statement. "It seems like they are always proving themselves, so that the women characters will fall in love with them. I thought it would be interesting to do some photographs and make a film that dealt with this kind of relationship. Many women I know really respect the sensitivity and vulnerability of men. I wanted to show that men can have these qualities while remaining very strong and disciplined—like great athletes—and still fall in love with the girl of their dreams. For me, Versace has always represented this kind of driving passion. That's why I've always loved working with them—they give photographers and filmmakers like me the freedom to imagine a big life".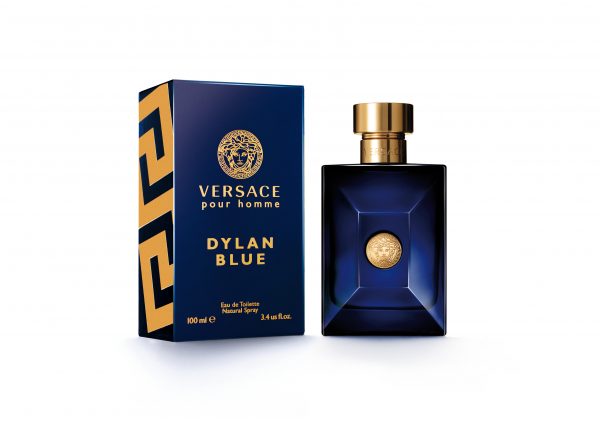 "Dylan Blue is the essence of the Versace man today. It's a fragrance full of character and individuality, an expression of a man's strength and also his charisma," said Donatella in a statement. "I love how it takes traditional notes and scents and makes them totally modern, totally fresh for today, and tomorrow." Think citrus with grapefruit, fig leaves, and aquatic notes, as well as violet leaves, black pepper, papyrus wood, and organic patchouli.
The fragrance will be introduced at Harrods on July 26 and launched in the U.S. in early August, followed by Europe in September.