Our favorite Cosmo lad, Sergio Kletnoy, is always busy, but this week's been a real doozy. Two pretty epic bits of news for his boss, Joanna Coles, means there's more than ever for Kletnoy to do on the clock…but that certainly didn't stop him from carousing around town to listening sessions, film screenings, and the ilk. Work-play perfection, non?
Last week's announcement about THE BOSS adding a new title to her already heavyweight belt put me in a head spin and doubled my workload. In addition to running the world's biggest women's magazine, JoCo is now the editorial director of Seventeen. What does all of this mean for me? Do I have to attend teen concerts and scream with excitement each time a teenybopper posts a new Instagram photo? Do I have to learn choreography to the latest music videos from Selena Gomez, One Direction and T-Swizzle? And will I have to memorize and actually use the latest abbreviations for texting, tweeting and speaking (BFN, FYEO and IKR)? The answer to all of these questions is yes! Oh brother, somebody save me…
There was twice as much of everything: double the meetings, lunches and conference calls. THE BOSS' schedule became a game of chess and I was Garry Kasparov. But don't cry for me, Argentina, I am master of my domain and I can definitely handle it. I think…and hope…Help! Did I mention that NBC has just commissioned a Cosmo-based comedy with Joanna as an executive producer. I wonder if Ryan Phillippe is available to play me?
Of course, between all of this work chaos, I made time to play. First up: a shoot with singer, actress, and teen dream Victoria Justice. Her mom and I grew up in the same hood in the Bronx, so we bonded right away. It's my first step into teendom—I think I did pretty well.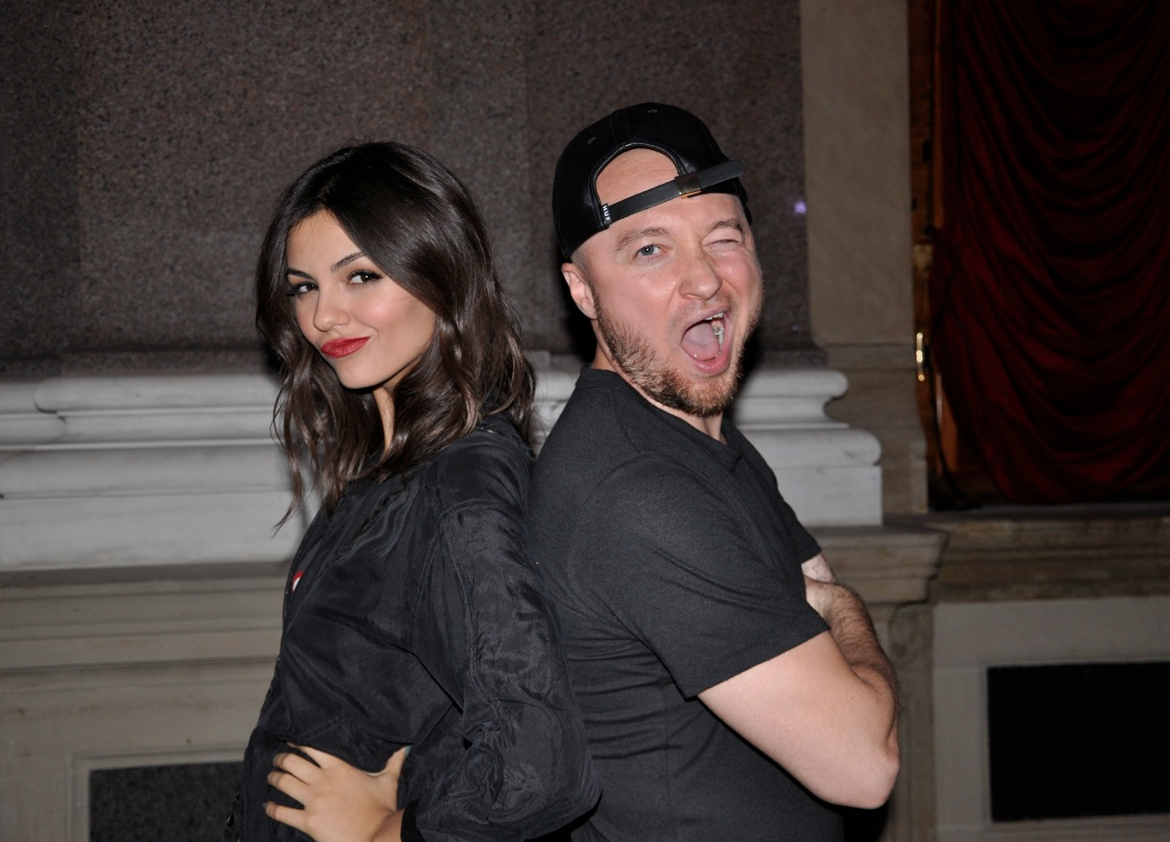 Victoria Justice and Sergio strike a pose
I also attended the Cinema Society and Brooks Brothers screening of Sony Pictures Classics' Whiplash starring Divergent's Miles Teller and Mr. Bad-Ass J. K. Simmons. Teller portrays "a promising drummer who enrolls at a cutthroat music conservatory where his dreams of greatness are mentored by Simmons" aka the meanest teacher on the planet. The film is brilliant. I laughed and I cried and thanked God I wasn't a child prodigy. It's seems like way too much work! The after party was held at the newly opened Weill Music Room at Carnegie Hall, where I bumped into Simmons and gushed about his performance. He looked at me, cracked a smile, then told me he was dealing with a crisis and had to run.
There was also plenty of music: a listening session at the Electric Lady Studios for David Guetta's upcoming album, Listen. One of the hottest DJs in the world unveiled kick-ass new music straight from the recording studio, including another collaboration with Sia and an awesome first single "Dangerous" featuring Sam Martin. I also caught Roxy Music frontman and one of my favorite singers ever, Bryan Ferry, at the Beacon Theatre. Bryan was electrifying and had the audience on their feet for almost two hours. I've never seen so many Caucasian folks in one room with absolutely no rhythm. (#Truth!) Bryan's 14th studio album, Avonmore, will be released on November 18th and features collaborations with The Smiths' Johnny Marr, Chic's Nile Rodgers, Flea of the Red Hot Chili Peppers, and Mark Knopfler of Dire Straits. The first single, the dreamy "Loop De Li", is now available on iTunes!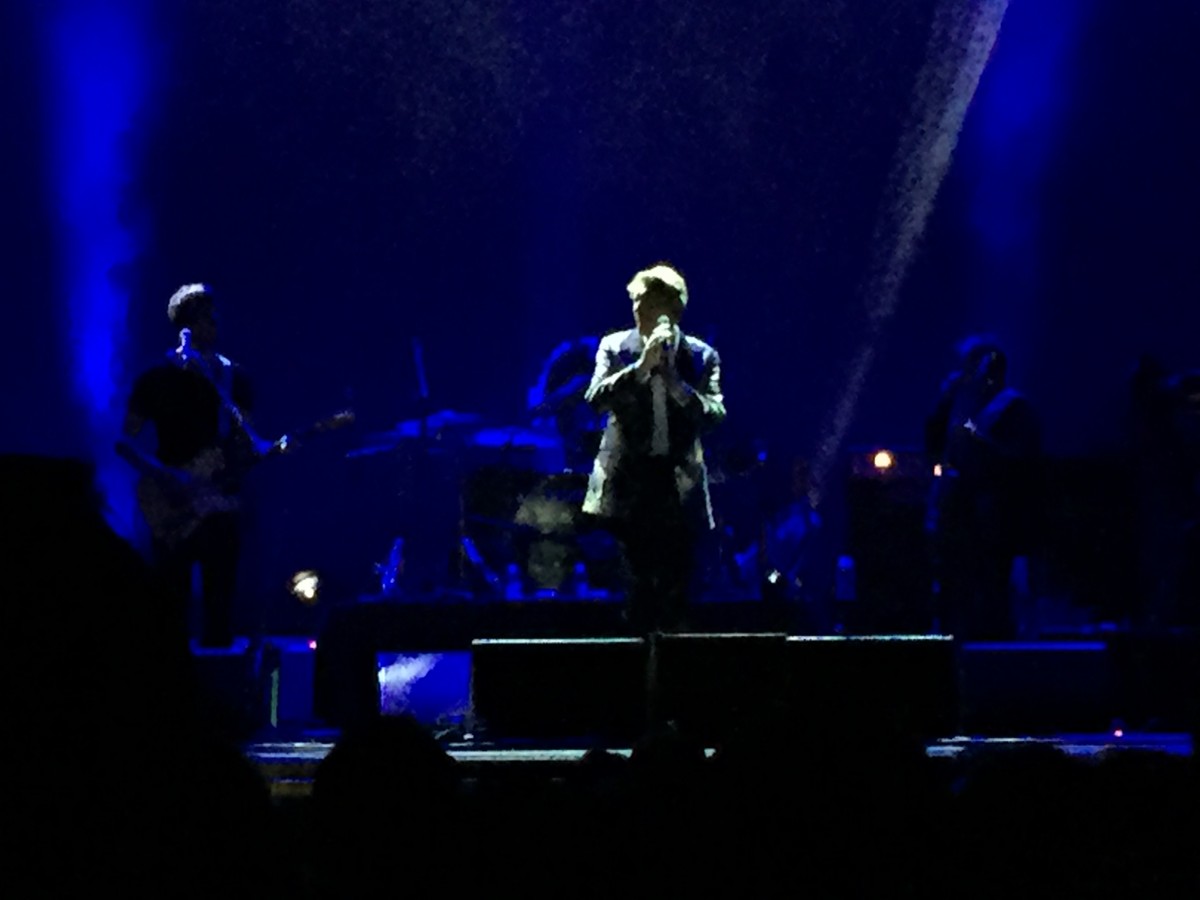 Bryan Ferry at Beacon Theatre
I topped my week off with Stevie Nicks at the Morrison Hotel Gallery. The gold dust woman herself graced us with her presence and unveiled a series of Polaroid self-portraits she's taken since the mid-'70s. Each was magical and mysterious, just like the bewitching lady of the hour, who created complete pandemonium among the guests. Everyone wanted a piece of Stevie, and thanks to the legendary Liz Rosenberg (Madonna and Cher's gatekeeper) I was introduced to Ms. Nicks in the backroom. I'm not ashamed to admit that I got on my knees. It's the only way to greet Rock & Roll royalty! She was charming and enchanting; it felt like a dream. Within moments, she was out of my sight and I ended up next to Christine McVie and Mick Fleetwood. They loved my leather baseball hat with the words "Fuck it" embellished in gold. And yes, I am sending Mick one of those hats today. I hope he wears it on the Fleetwood Mac tour! Stevie's delightful new album, 24 Karat Gold: Songs from the Vault, featuring one of my fave ballads "Lady" is out this week, and the gallery exhibit is on display through Halloween.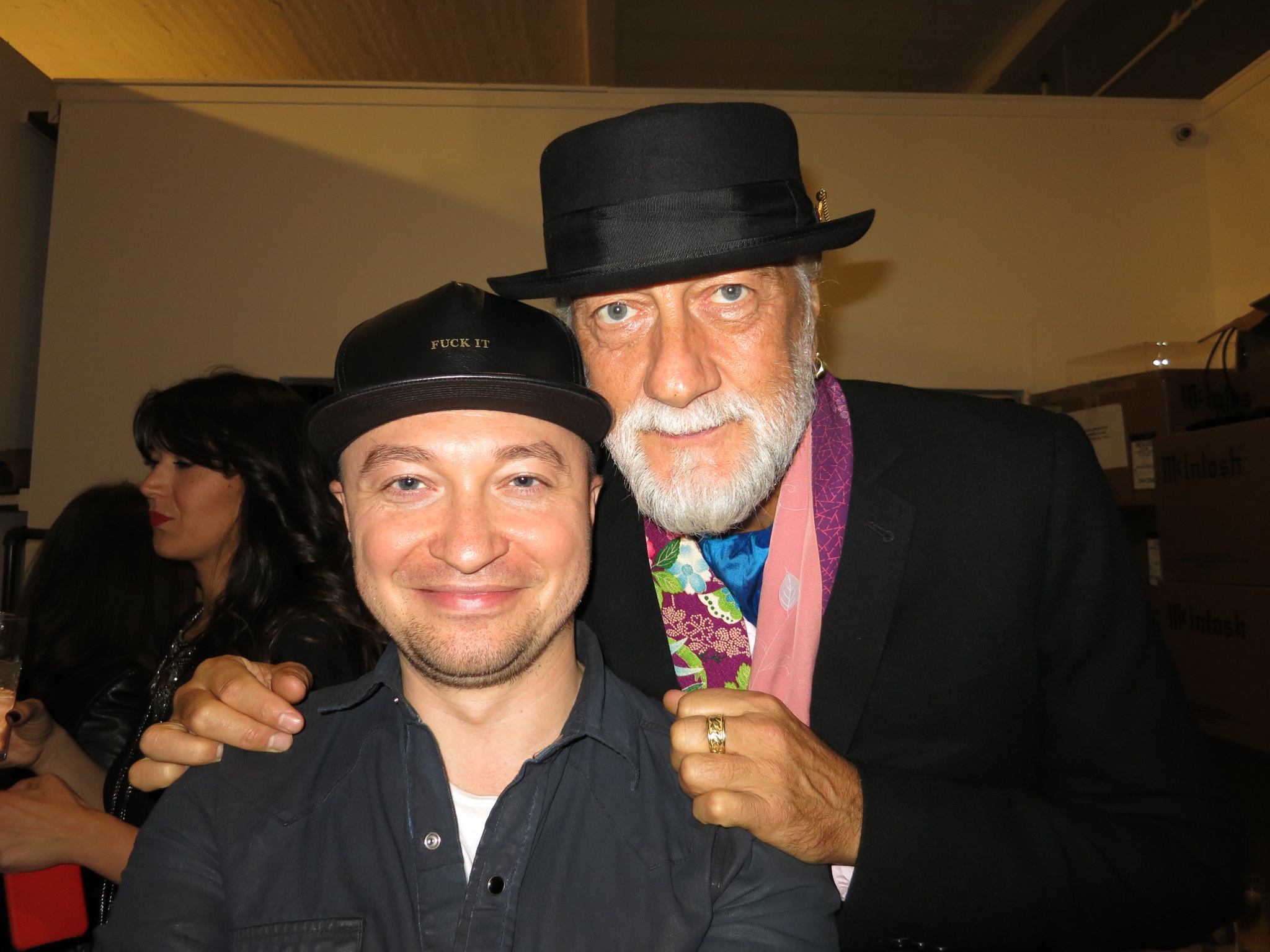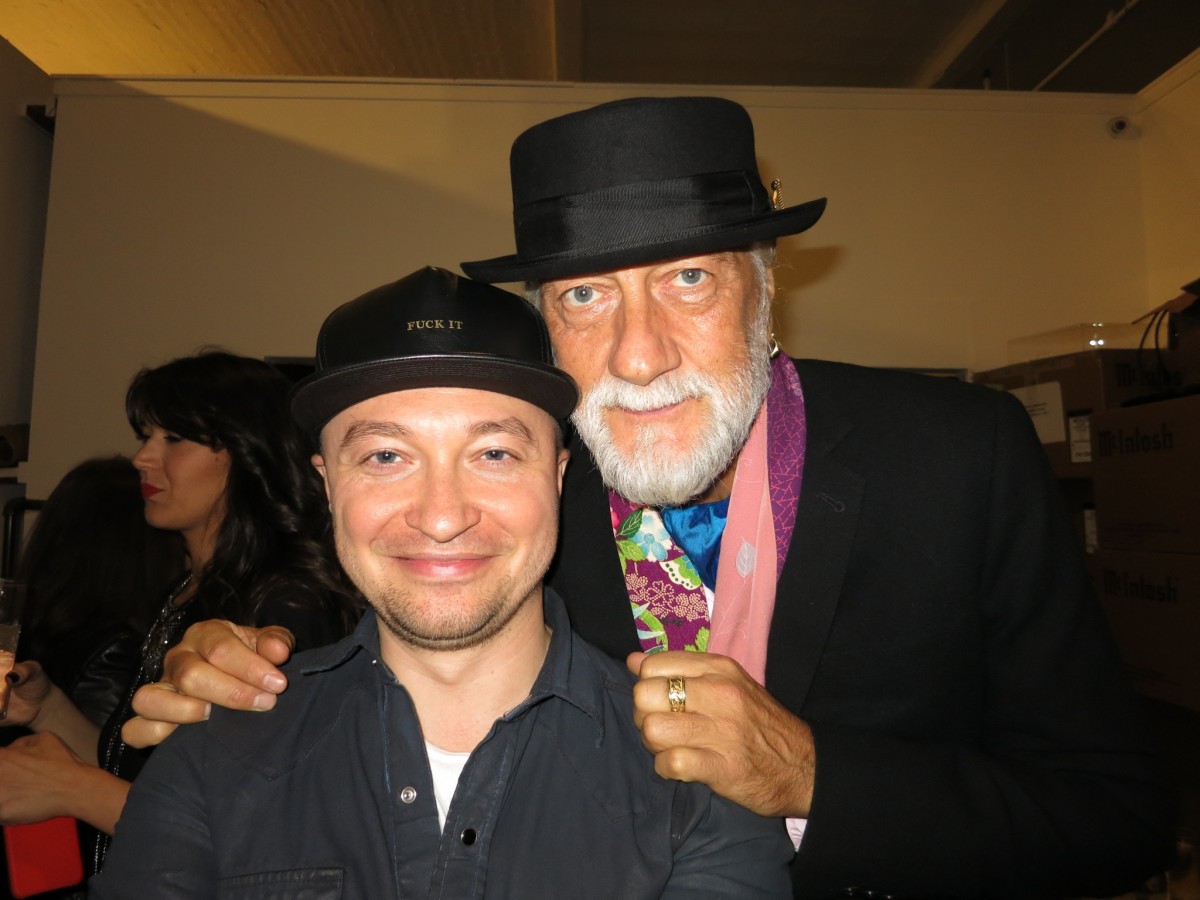 Sergio avec Mick Fleetwood
OBSESSED…
"Let Me in" by Kleerup and Susanne Sundfør
"Yellow Flicker Beat" by Lorde
"Pieces" by Jessie Ware
"The Only Way Out" by Bush
"Let Me Know" by Tamar Braxton & Future
"10,000 Emerald Pools by BØRNS
"Restart" by Sam Smith
"London Queen" by Charli XCX
"These Days" by Take That
"If You Let Me Go" by Salt Ashes
"Multiply" by A$AP Rocky & Juicy J
"Thinking Out Loud" by Ed Sheeran
"The Days" by Avicii & Robbie Williams
"Animals" by Maroon 5
"Nobody" by Mary J Blige & Sam Smith
"Gust Of Wind" by Pharrell