Snapchat's stock price fell 5% last night, after Rihanna criticized the company for running an offensive ad on their platform that made light of the violence she suffered at the hands of Christ Brown in 2009. That drop represents almost a billion dollars in lost stock value, according to Reuters.
The ad was for a mobile game called "Would You Rather." It featured photos of Rihanna and Chris Brown and asked whether players would rather slap her or punch him.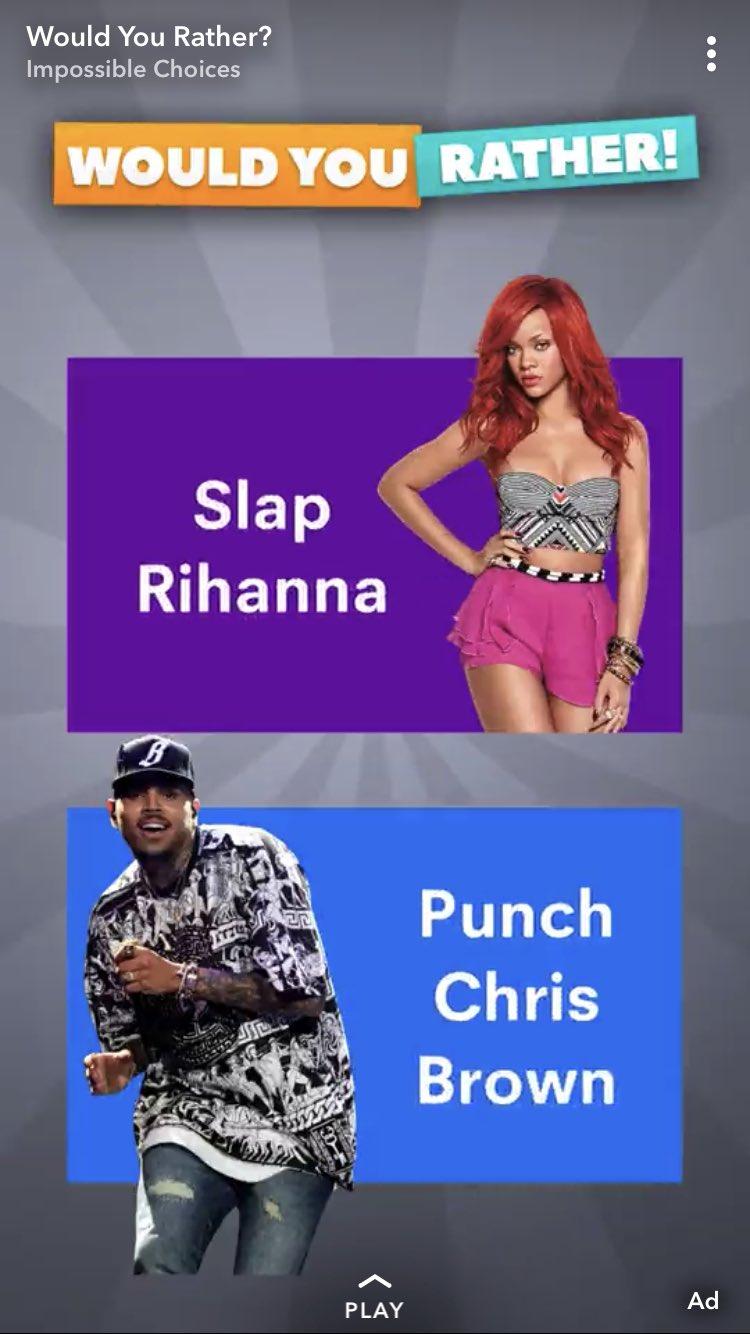 The ad removed from the app after users took to social media to voice their distaste for the tone-deaf message. The company also apologized on Tuesday, telling the BBC "The advert was reviewed and approved in error, as it violates our advertising guidelines. We immediately removed the ad last weekend, once we became aware. We are sorry that this happened."
On Thursday, Rihanna took to her Instagram stories to address the controversy and Snapchat directly, writing:
"Now SNAPCHAT I know you already know you ain't my fav app out there! But I'm just trying to figure out what the point was with this mess! I'd love to call it ignorance, but I know you ain't that dumb! You spent money to animate something that would intentionally bring shame to DV [domestic violence] victims and made a joke of it!!! This isn't about my personal feelings, cause I don't have much of them…but all the women, children, and men that have been victims of DV in the past and especially the ones who haven't made it out yet…you let us down! Shame on you. Throw the whole app-oligy [sic] away."
This is the second time in the last month that Snapchat's stock price has taken a significant hit following celebrity criticism. In February, the company lost $1.5 billion after Kylie Jenner tweeted "sooo does anyone else not open Snapchat anymore? Or is it just me… ugh this is so sad."
Subscribe to our newsletter and follow us on Facebook to stay up to date on all the latest fashion news and juicy industry gossip.