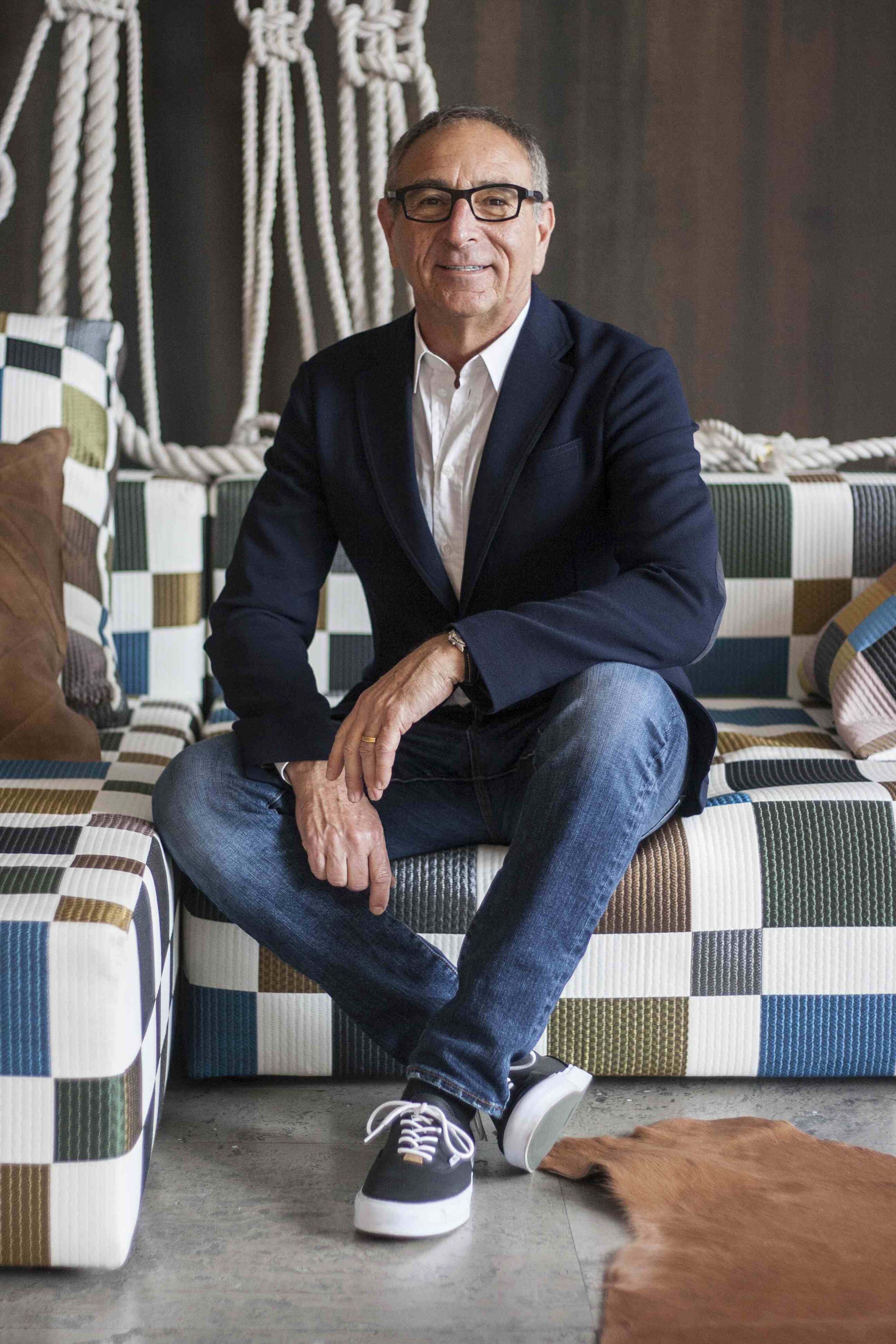 From Andy Warhol to Pamela Anderson, icons of all varieties are on display at Ron Robinson's West Coast style emporiums this holiday season. The Daily fave explains exactly what we need to check out on our next trip to Los Angeles.
Hey Ron! Miss you. What's in store for holiday? Just the highlights, please.
The highlights this holiday are blockbuster! This Thursday, we celebrate with Coco Eco and Pamela Anderson. Pamela is launching her new line of vegan boots. We are the first ones to have them and they'll be up on my website for pre-order any day now. Then on December 1, we are hosting a Mothers to Mothers shopping event, complete with Cindy Crawford, who will do a book signing, Brian Grazer, who's doing one as well, and many exclusive vendor celebrities in attendance. Next on December 3 is the global launch of Barbie x Andy Warhol x RON ROBINSON at our flagship store in Santa Monica. We have produced 28 items with our special vendors, from silk scarves to ultra suede pillows, an Apothia IF candle, jewelry from nOir, bags from Shaffer LA, all in the graphics developed by Barbie and the Andy Warhol Foundation. This event coincides with this store's one year anniversary, so it is all very special.
How did you join forces with Barbie?
I met with Elizabeth Spencer and her team at Mattel in February, and we discussed ways to work with Barbie in a cool fashion way. I suggested art, as that's a passion of mine and something we work with in our stores, and they came back with the perfect match. Andy Warhol had done several pieces of art on Barbie, one of which is owned by Mattel and hangs in their office. We then brought this concept right into the fashion world with our unique vendor collaborations. The graphics we used are outstanding and lent themselves perfectly to fashion products—everything is wearable and cool on its own.
What elements are included in the collection?
This collection has something for everyone—each piece is a fashion statement and will likely be a collector's item. We have silk scarves and cotton voile scarves, socks made of fine hosiery material, leather tote bags and bucket bags, a vase, our signature Apothia IF candle, leggings, a variety of fashion tees—both v-necks and sleevless, fashion jewelry, ultrasuede pillows, and throws.
I'm into your new fragrance. Is it in stores now? How's it faring?
I am delighted you like it—Bronzed so refreshing and sexy. I was actually wearing it last night—it's unisex—and I got a compliment from my wife! By the time you read this we should have it in the store. It's on our site for pre-order and we already have a long list of interested parties. The Bronzed scent has been a best-selling candle, lotion, and body wash for many years, and people were always asking me to do it as a perfume. That time has finally arrived!
You recently launched Laird Hamilton's collection. What's the story there?
I was talking with their design director when he was in our store earlier in the year. Laird lives part of the year in Malibu and they loved our new store location in Santa Monica. The space allows for wonderful large-scale gatherings, so this was a natural venue for them to use. The launch was a spectacular success. So many celebrities were there, from Orlando Bloom, Sacha Baron Cohen, Baron Davis, Kenny Chesney, many other local celebs from Malibu as well. Oh yeah, then Oprah walks in—it's like the air came out of the room. She was so cool. The Laird product line has performed well—it is all technical fabrics, made in shapes and styles that are not too over the edge—they have a marketability to a broader audience, and are suitable for surfing and swimming or going to lunch or dinner.
About your collab with Pamela Anderson…should we expect a red swimsuit?
You will be seeing her first launch of her new vegan boots, Pammies. If you recall, Pamela made Uggs famous when wearing them with that red swimsuit on the beach. She is very much into the environment and health—she's also a spokesperson for PETA. The boots she made are really luscious and soft…no animals used, and very cool-looking. The fabric is the same that is used in a Ferrari interior, very luxe and supple. Who knows—maybe the signature swimsuit will make an appearance at the launch. You can bet there are people hoping for it.
Andy Warhol famously said that he wanted to be plastic. What's the most plastic thing about you?
That's so personal! The truth is, the most plastic thing about me is the keyboard I'm typing on—unfortunately it seems too attached to me these days. Andy loved Los Angeles and the glam and the plastic-ness of it. I love his pop works of art—everything resonates in an ageless manner today. Plastic doesn't age, and neither does the Warhol legacy. That's another reason why the Barbie collaboration was such an ideal fit…now Andy truly is plastic!