Read today's dose of chic intel right here…
Laura Kim and Fernando Garcia Present Their Most Stunning Collection Yet for Oscar de la Renta
History, architecture, religeon — these were the starting points for Laura Kim and Fernando Garcia's latest collection for Oscar de la Renta. The duo were inspired by the Mosque-Cathedral of Córdoba, Spain, with its ornate interior and vibrant hues. The results? Outstanding.
The textiles, as always for ODLR, were to die for. But it was Kim and Garcia's cuts that showcased the lavishness of texture this season. Cocktail dresses gave a youthful undercut to overwhelming patters, while structured outerwear served as a canvas to beautiful embroidery. And the gowns? Show stopping.
Katy Perry Is the Latest Designer to Pull a Product That Resembles Blackface (TMZ)
Like Prada and Gucci before her, Katy Perry is now working to pull a product that has been called out for having racist connotations. Two shoes have come under fine: a mule and a heeled sandal, both black leather with faces on them that include red lips. Both shoes have been pulled from online retailers. In a statement to TMZ Perry's team said that the shoes, which came in nine different colors, were meant to be a nod to surrealism. "I was saddened when it was brought to my attention that it was being compared to painful images reminiscent of blackface," Perry said. "Our intention was never to inflict any pain. We have immediately removed them."
View this post on Instagram
Coach 1941 Keeps on Rockin'
Stuart Vevers keeps on rocking for Coach this season, building on the edgier aesthetic he has created for the house over the past few season. Though in the past he has focused on elements of Americana or the 1950s, for Fall '19 it was all about the bohemian. Trippy floral patterns and big shearlings evoked the stylized hippie wears of the late '60s and early '70s.
Gabriela Hearst's Strengths Were In the Details
Gabriela Hearst's refined, if stoic, Fall 2019 collection highlighted the tailoring that has made the designer a star. This season she was inspired by the life of Russian ballerina Maya Plisetskaya. "The abundance of inspiration from Maya's remarkable and resilient career is a creative team's bounty," Hearst said in a statement. "She grew up in one of the most oppressive and murderous regimes in history. Her childhood was full of trauma; her father was assassinated by Stalin, leaving the family with the mark of 'enemy of the people.' Her mother was incarcerated in the Gulag with a newborn infant for refusing to betray her husband." The designer's biggest strength this season was in the smallest of details — she used replicas of Uruguayan coins for buttons, and recycled cashmere was used in an effort to reduce the collection's environmental impact.
Victoria Beckham's Beauty Line Will Finally Launch in the Fall (Harper's Bazaar UK)
Fans have been patiently waiting for Victoria Beckham's beauty line since it was announced last year. They won't have to wait much longer, though! Beckham took to Instagram to announce that the collection will drop this fall. Victoria Beckham Beauty will be available via the designer's website.
View this post on Instagram
Black Designer Collective Launches in L.A. (WWD)
After a year of development, the Black Designer Collective has finally launched. The organization aims to provide black designers with "resources, mentorship, an e-commerce platform and business opportunities." The group is already 40 members strong, with fashion designers, costume designers, and stylists, including Charles Harbison and Kerby Jean-Raymond, as well as Academy Award nominee Ruth E. Carter (who is also a co-founder).
"We wanted to specifically focus on our black talent, and we wanted to really support the black designers in a specific kind of way," designer and Collective co-founder Kevan Hall told WWD. "We wanted to focus on some of the needs that the black designers might have within the business world. There might be ways to strategically help them find financing, factories and resources, and really to navigate the world of fashion."
Christian Siriano Pulls Dress That Resembles a Valentino Gown From Collection (Diet Prada)
Earlier this week Chrisitan Siriano was called out by the fashion watchdog account Diet Prada for sending a dress down the runway that was similar to one Valentino presented at its couture show a few months ago. In a surprising move, Siriano commented on the post agreeing that the dresses were remarkably similar, and vowed to stop working with the designer on his team that created the gown. Now, according to WWD, Siriano is pulling the dress form his collection completely.
View this post on Instagram
Beauty Spotlight: Proenza Schouler's Barely-There Pink Lips
For a quick hit of "stealth lip color," makeup artist Dick Page pressed Maybelline New York's Color Sensational Made for All Lipstick in "Pink for Me" or Color Sensational Shaping Lip Liner in "Magnetic Mauve" into sleek models' pouts to finish off their looks.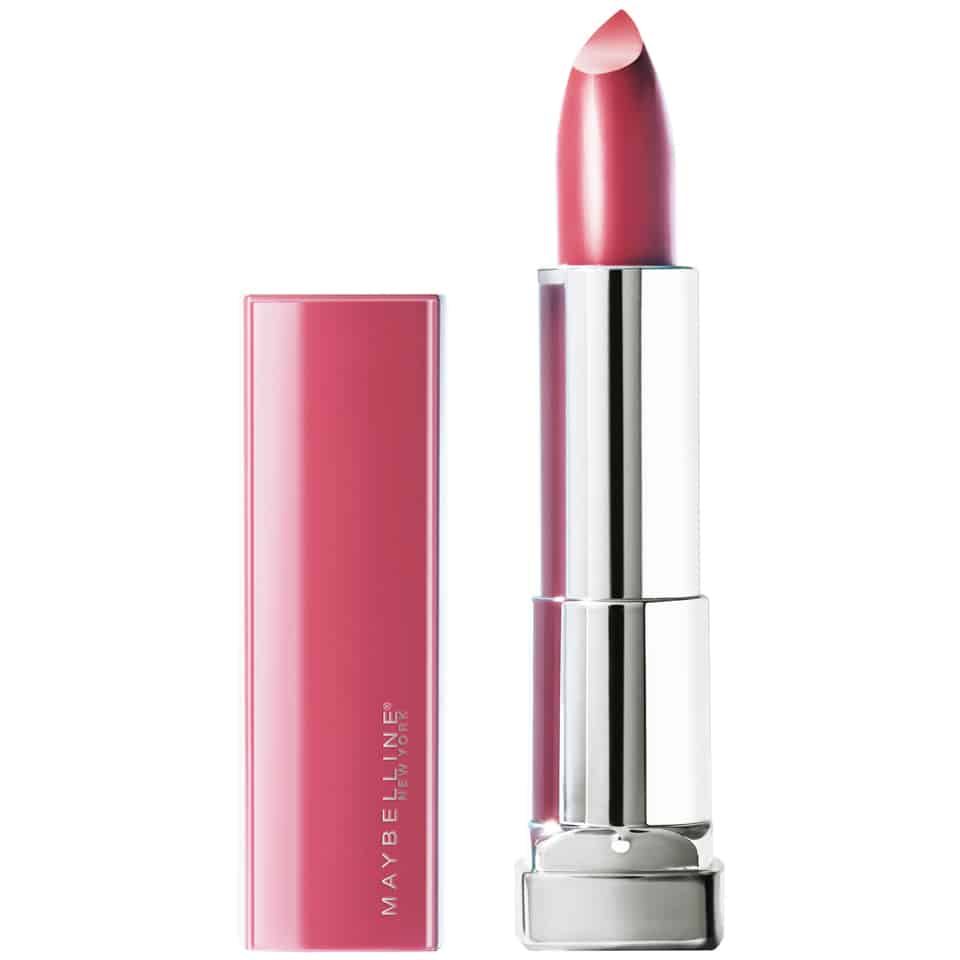 Makeup for All Lipstick by Color Sensational in Pink for Me, MAYBELLINE NEW YORK, $7
Subscribe to our newsletter and follow us on Facebook and Instagram to stay up to date on all the latest fashion news and juicy industry gossip.