For the first time in two decades you can get your hands on Claude Montana clothes without having to scour vintage shops. Farfetch has teamed up with Byronesque and Gareth Pugh on a capsule collection, reissuing some of the designer's best pieces, spanning 1979-'94. "Claude is considered something of a cult figure, but his influence is immeasurable," Pugh explained. "To engage with his legacy in this way comes with a great deal of responsibility…but ultimately these are clothes which demand respect and recognition; befitting a new generation of formidable Montana women."
Montana's aesthetic defined '80s fashion: sharp angles, dramatic silhouettes, and of course, big shoulders. Pugh and Byronesque went out of their way to source the same manufacturers and craftspeople who worked with Montana originally. The results are as if the clothes fell out of a time machine. They are identical and it's pretty amazing. Check out this side-by-side of a leather dress with eagle embroidery, originally from 1979.
Also impressive is this hooded dress, also originally from 1979, which required 110 hours of hand beading, and had to be hand dyed to get the color exactly right.
One doesn't have to be a fashion history fan to enjoy this collection. Montana's easily identifiable aesthetic is having a major resurgence among brands like Balenciaga, Vetements, and Marc Jacobs — all toeing the line between drama and nonchalance that Montana made famous.
The limited edition Montana: The Reissue collection is available on Farfetch now and retails from $213 for a T-shirt to $4032 for the black dress with eagle embroidery. See all the pieces below.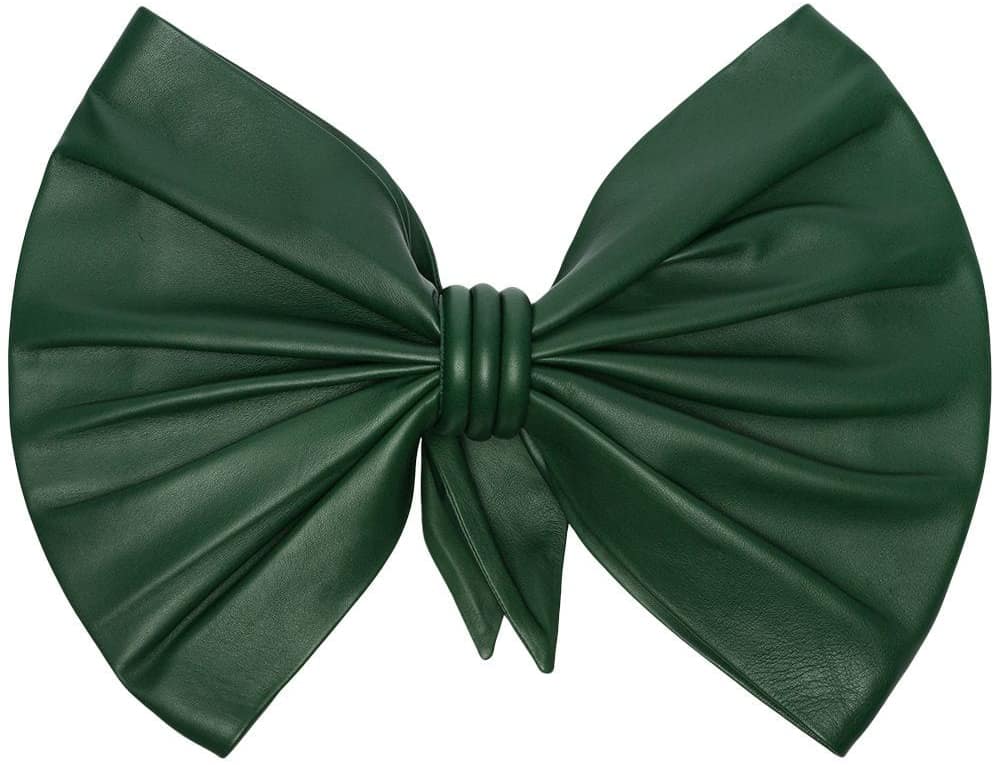 Subscribe to our newsletter and follow us on Facebook and Instagram to stay up to date on all the latest fashion news and juicy industry gossip.