In light of the 20th anniversary of Gianni Versace's death—the legend passed away on July 15, 1997—Naomi Campbell took to Instagram to pay tribute to her longtime pal and frequent collaborator whose story is being retold via Ryan Murphy's American Crime Story (slated to premiere in early 2018). The supermodel posted two throwback pics on Instagram. In one image, Gianni stretches his arm as he leans against some of the industry's most major supermodels, including Cindy Crawford, Stephanie Seymour, Carla Bruni, Claudia Schiffer, Yasmeen Ghauri, and Elaine Irwin, many of whom are wearing both embellished and patterned leggings, as well as white jeans paired with patterned tops. Campbell captioned the photo with #GiannisGirls.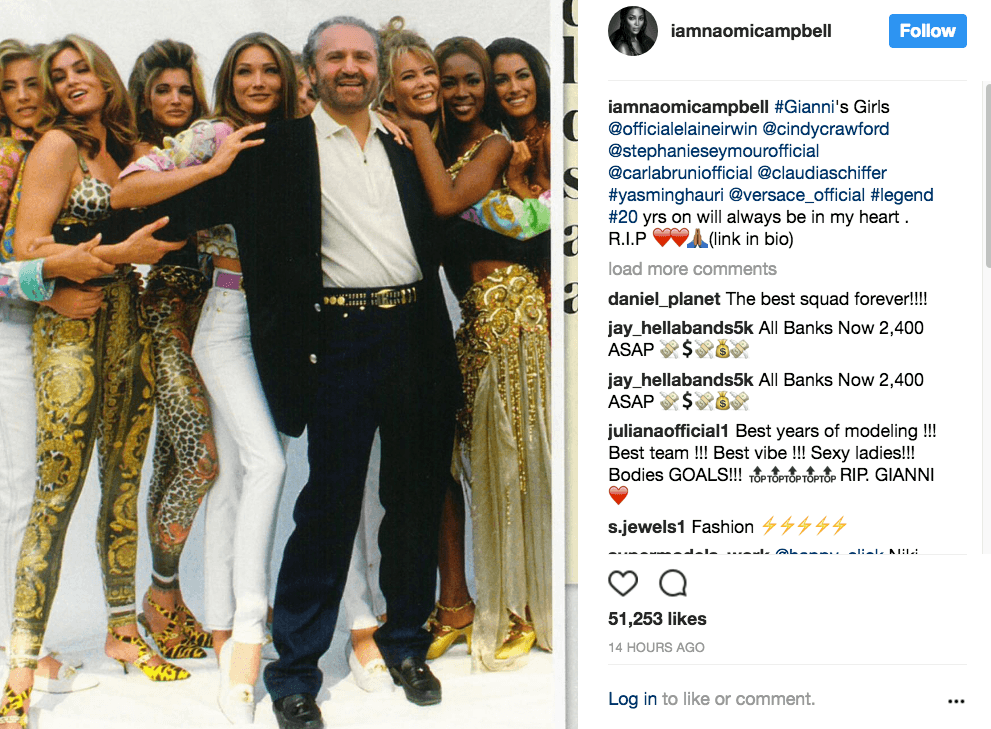 In the second photo, another snapshot of Versace and his beauties, this time 14 of them!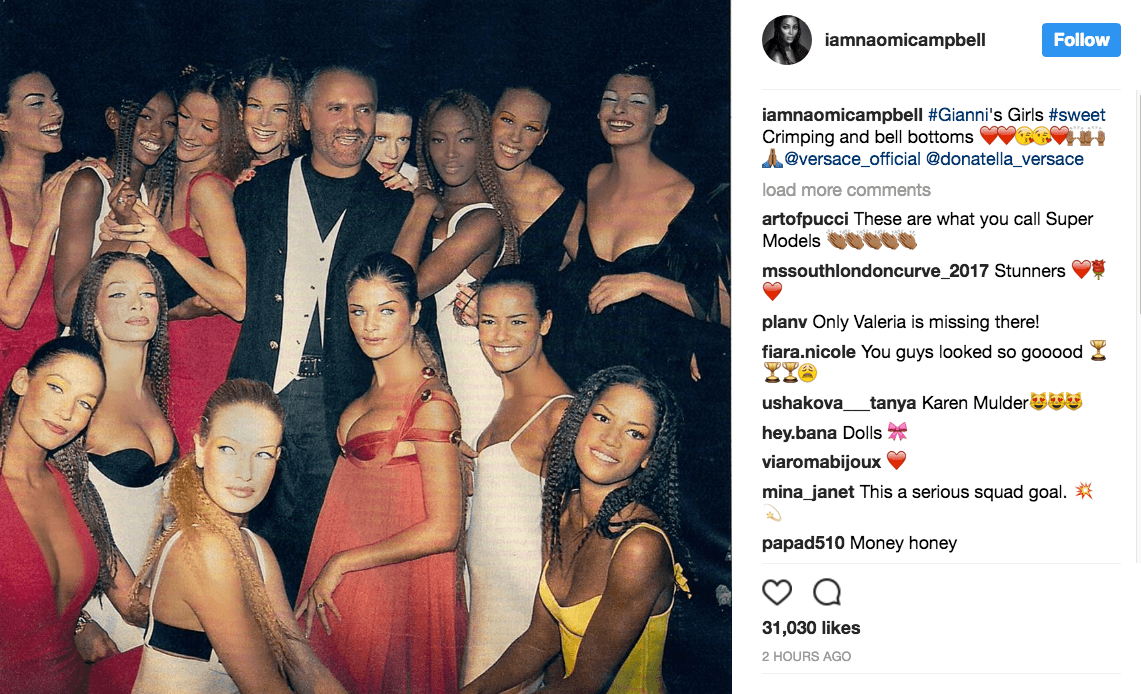 Donatella Versace, Gianni's sister, also posted to Instagram this morning, posting a photo of herself, Gianni, Naomi, and other models strutting behind them at one of his Versace shows. "Lighting up the runway with a smile," she captioned .