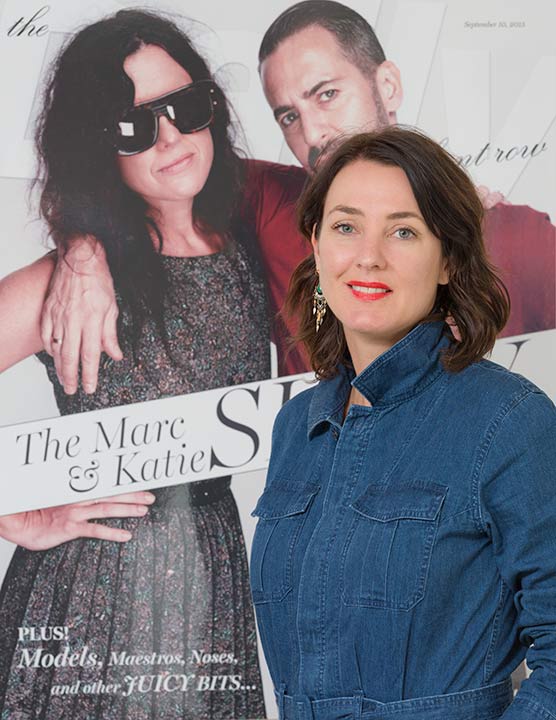 The Daily is delighted to announce the appointment of Natasha Silva-Jelly, who joins the team as Executive Fashion Director. Silva-Jelly, who hails from the Land Down Under, relocated to New York two years ago. Most recently, she has been working in the fashion news and features department at Harper's Bazaar; previously, she held the executive editor position at the magazine's Australian edition. With expertise in both print and digital media, Silva-Jelly began her career at Australian Vogue, and has also served as fashion editor of The Sydney Morning Herald and features editor at GRAZIA. She has regularly contributed to TelegraphFashion, Yahoo! Style, and Guardian Life and Style.
"I am thrilled to welcome Natasha to The Daily. She is a fashion connoisseur and as savvy in the luxury consumer print space as she is in digital—both areas where our efforts will triple in 2016. This has been a remarkable year at The Daily—our Daily Summer was up 74 percent in revenue, and the September Fashion Week Daily was up 22 percent. Consequently, in 2016 we are doubling The Daily Summer's and The Daily Hollywood's fashion pages while greatly enriching the content of fashionweekdaily.com. Natasha's expertise in both areas is a huge asset to our group," said Brandusa Niro, editor in chief and CEO of The Daily Front Row.
Natasha's appointment is effective immediately. She can be reached at Natasha@dailyfrontrow.com.
Since its inception in 2002, The Daily Front Row has been chronicling the fashion insiders wherever they are—in the front rows and runways of Fashion Week, in the backyards of their Hamptons summer homes, at the Oscars and Golden Globes, and at the trade shows that are so vital to their work. The Daily and its website, fashionweekdaily.com, are essential reads for the industry and the fash-curious alike. With The Daily Summer, a luxury consumer glossy published six times a year, and The Daily Hollywood, distributed in conjunction with The Daily's Fashion Los Angeles Awards, the brand's reach extends further than ever. Experts agree: "You haven't really made it in fashion until you've made it into The Daily!"