Kate Spade New York is indulging in the spirit of the season, popping the bubbly and gathering friends for its Holiday 2015 campaign. Most notably, BFFs Karlie Kloss and Derek Blasberg (Vanity Fair's new "Man on the Street"), and their pooches Joe and Monster. But also squeezing alongside Kloss on the limousine set of the campaign are literary agent Anne Borchardt, singer Alice Smith and her daughter Lulu Greenwood, and actress, model, and photographer Sasha Froloba, as well as Non, Maru, and Akiko Matsura, founders of Aloha Picnic.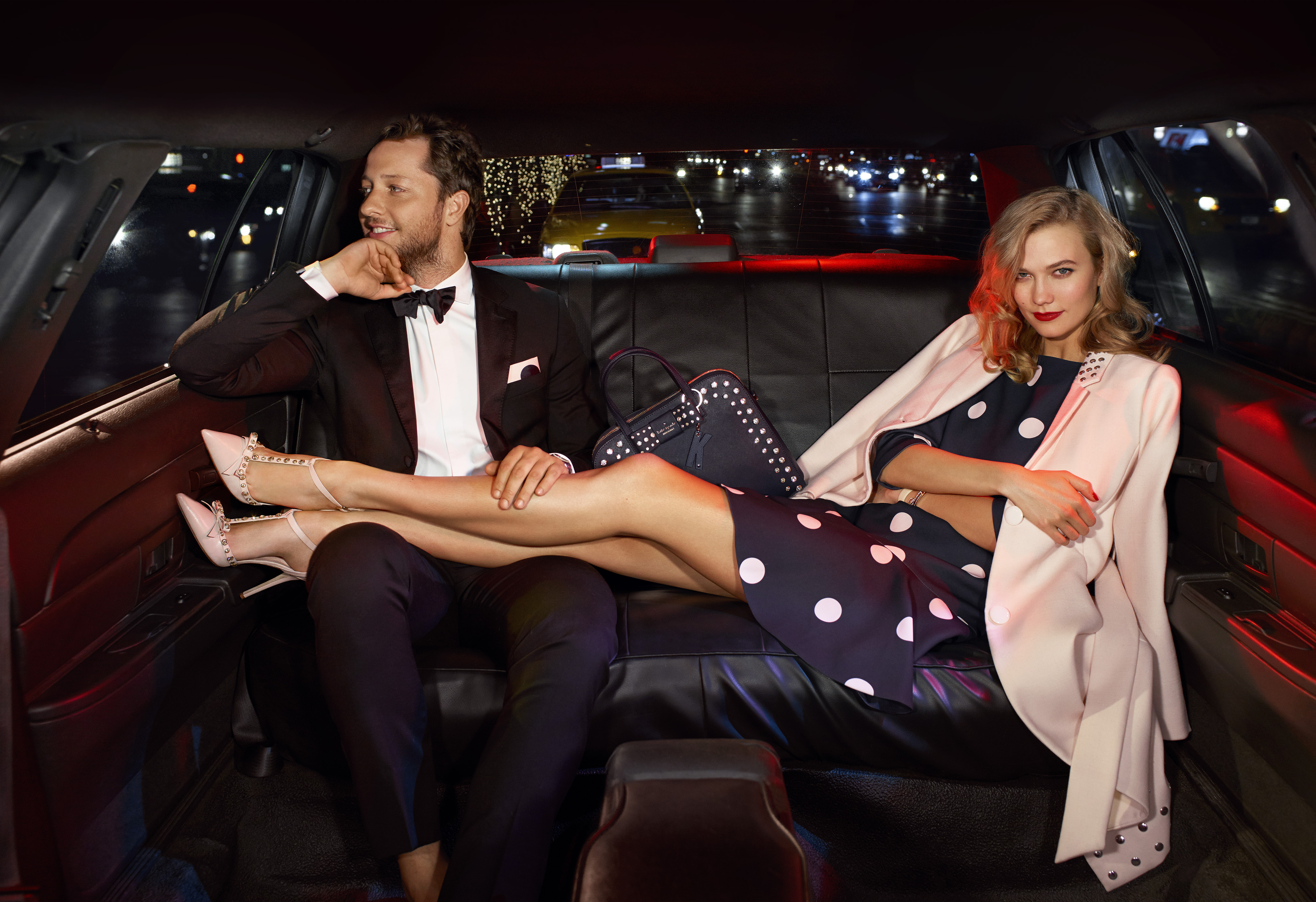 Shot by Emma Summerton, the campaign, which rolls out this month, aims to infuse the collection with charm and add a more personal touch. It's all in line with the brand's #GetGifted initiative, which honors individuality and the personalities of the modern day woman.
"As a brand, we're constantly inspired by interesting women, and we want to inspire women to be their own interesting individuals in ways that extend far beyond what they wear," said Deborah Lloyd, president and chief creative officer of Kate Spade New York. "Whether she's the girl who likes to shake things up or frequently has her head in the clouds, Kate Spade New York has something personal for all of the fascinating women on your list."
Kloss solos in a series of shots, looking tinsel-covered, adorable, and buzzed on bubbly. She also stars in another sort of debut. The mod, goofing around on an undisclosed set, just created her first Boomerang post—the new video app that launched from Instagram today, which uses hyperlapse and looping—blowing a bubblegum bubble and winking for the cam.