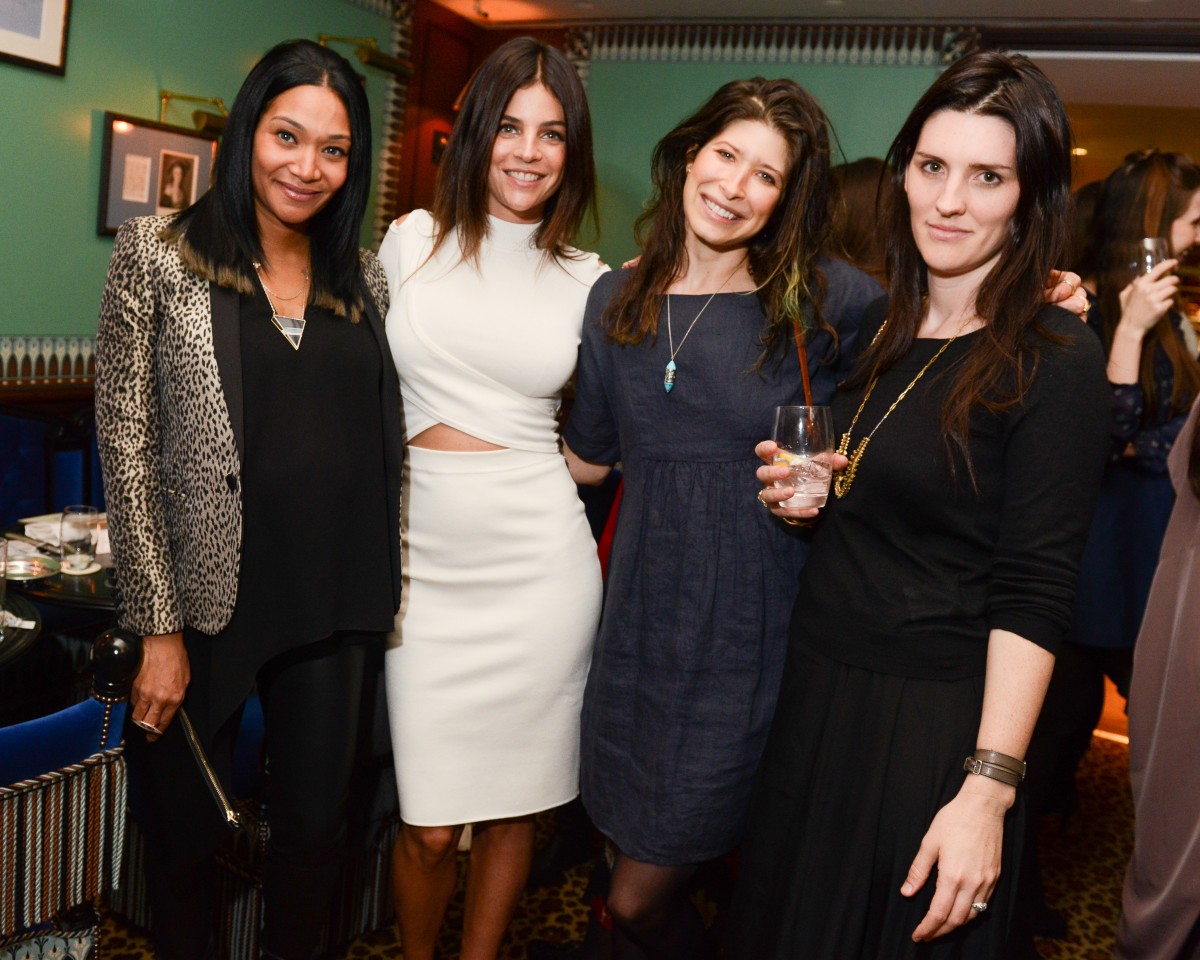 Ladurée's SoHo outpost was packed to the gills on Wednesday night for a dinner full of chic women—many French, many pregnant—all in celebration of 
Julia Restoin Roitfeld
's relaunch of her mommy blog,
Romy & The Bunnies.
 "Well, first I'm just checking out what they're all wearing; very chic. They're all just young and beautiful, and many of them pregnant, and still chic—and of course we're at Ladurée, which is 
the 
chicest place to be,"
Kelly Rutherford
told
The Daily. 
"Obviously you know what my favorite word is right now."
What's the cause for celebration? "There's two big new features—the first is We Love, so I feel like I'm curating my own little store for children, picking new products to go on the site," Roitfeld explained. "The second is street style. Everyone around the world is sending me the most amazing pictures of their kids. So I try to keep up, and it's so much fun to see what kids around the world are wearing. Now, I want to add pregnant street style. It's everywhere. When I was pregnant it wasn't popular. Even Kate Moss didn't do street style when she was pregnant. Now, women are feeling empowered, and really wearing skinny fashion for pregnant women."
This comes as no surprise: many of the evening's guests are frequent street style stars, such as Jane Keltner de Valle, Olivia Chantecaille, Margherita Missoni, Pamela Love, Heidi Mount, and Natalie Joos. However, the ultimate street style queen, Julia's mother Carine Roitfeld, was in Paris. Julia admits her pregnancy was nothing like her mother's. "I looked at photos of her when she was pregnant with me. She gained nine kilos, so basically you could only see that she was pregnant from the profile angle. She would wear, like, Alaia bodysuits mixed with vintage stuff. It was totally inspiring."
ZACHARY WEISS