The duo that brought Juicy tracksuits to women (and yes, men) everywhere are back at it. Pamela Skaist-Levy and Gela Nash-Taylor, now helming their latest brainchild, clothing line Pam and Gela, already tapped former LA Times fashion critic Booth Moore to share their story in print with The Glitter Plan. Now they've turned to Mila Kunis to take it to the screen. The actress' production company, Orchard Farms Productions, is teaming up with the creators of Gossip Girl, Fake Empire, for an hour-long TV adaptation set to debut on Freeform (a.k.a. the old ABC Family), date TBD. We figured now is a good time to check in…
So The Glitter Plan—remind us where it all began…
Gela: We met in 1988 when we were both working at the Diane Merrick boutique in Los Angeles. It was the classic LA story…we were picking up shifts for a friend who was in rehab. We are both petite and we wanted to make sexy fitted T-shirts. Our mantra was "fit, fabric, color." The tees also had to have a casual luxury vibe, becoming softer and better every time you washed them.
And voilà! What's one of your favorite memories of the tracksuit?
Pam: We knew we were on to something when Vogue took us to the couture shows for a feature on Juicy Couture. The one thing all the front row ladies had in common, besides being the arbiters of taste and style, was they owned Juicy tracksuits and were wearing them on a daily basis. We put casual luxury and athleisure on the map and are recreating it today with Pam and Gela.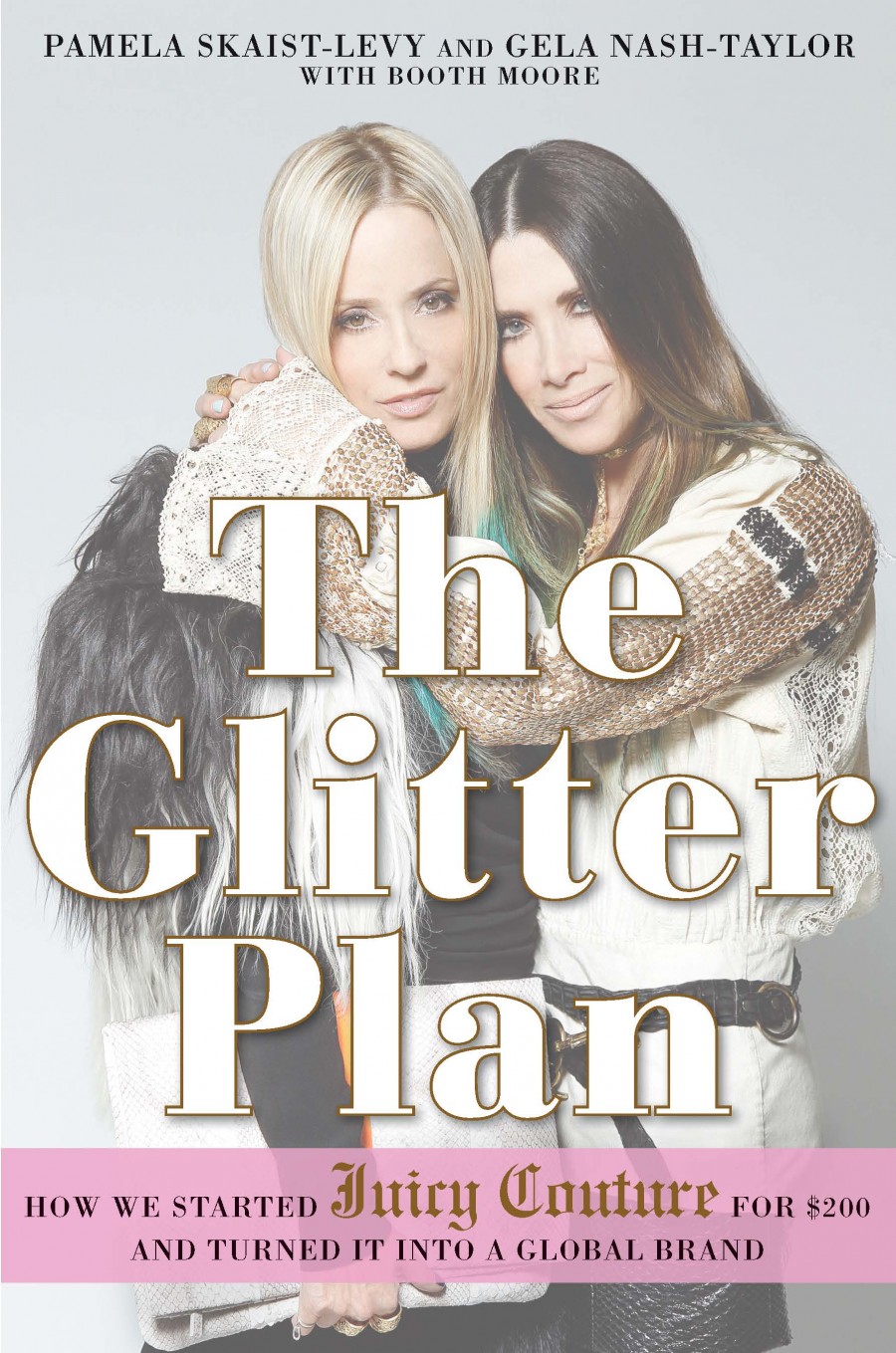 Someone you saw wearing your velour tracksuit who you never dreamed would…
Pam: The Queen herself—Madonna—kinda blew our minds.
Why do you think the trend is being resurrected ?
Gela: Velour is a buttery soft fabrication when treated correctly. It is so chic and insanely comfortable…you never want to take it off. Wearing the sexy flare or the sexy slim leg with a great shoe (think Altuzarra) and elevating it with an amazing sweater (think Céline or Pam and Gela)…those track pants can take you anywhere. Who doesn't want to look sexy, chic, and be totally comfortable?
How did the TV deal come about?
Pam: We wanted to share our entrepreneurial message and wrote The Glitter Plan with Booth Moore. Our agent Leslie Siebert thought it would make a great TV show and asked us who our dream writer and producers would be. Josh Schwartz and Stephanie Savage instantly came to mind. They created Gossip Girl, where fashion and style was the main character. They loved the book, and here we are!
And with Mila Kunis, who we love! How did she get involved?
Pam: Josh sent her the book and she loved the story. We think Mila is a comic genius and a great dramatic actress!
Favorite Mila movie?
Gela: Ted and Black Swan!
What's your involvement in the show?
Pam: We're styling the look of the clothes, and helping with casting and the overall vibe.So, what's next from Pam and Gela?
Gela: Our Times Square billboard will be up during Fashion Week!