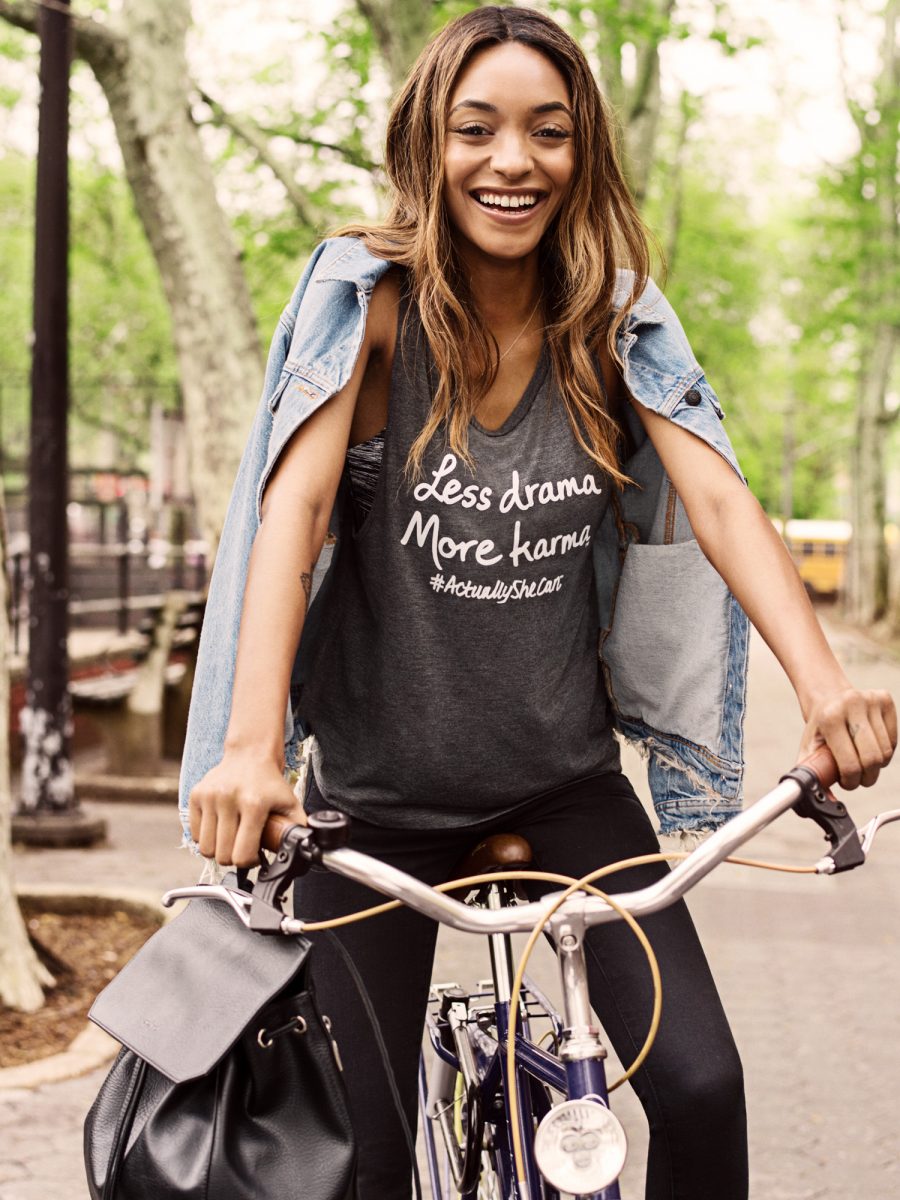 Female empowerment campaign ActuallySheCan launched a range of #ActuallySheCan tanks today in collaboration with Le Motto with beauty Jourdan Dunn as the face of the collection. Each tank rings in athleisure vibes and features one of the campaign's less/more mottos, which encourage women to embrace the positivity in their lives and, yes, eliminate the negativity: "Less Drama, More Karma," "Less Regret, More Sweat," and "Less Hesitation, More Meditation."
"The #ActuallySheCan tanks are the perfect way to inject some positivity into your life, with motivational slogans that encourage the best in all of us," the model said in a statement.
#ActuallySheCan has developed a national following with a female empowerment message that resonates with women millennials. Through the use of the official hashtag, #ActuallySheCan, the campaign has built a national platform for women to express their own goals, as well as foster a larger conversation around female achievement and well-being.
The tanks are available here for $32. A majority of the proceeds will be donated to AcademyWomen, a nonprofit organization created by and for military women.