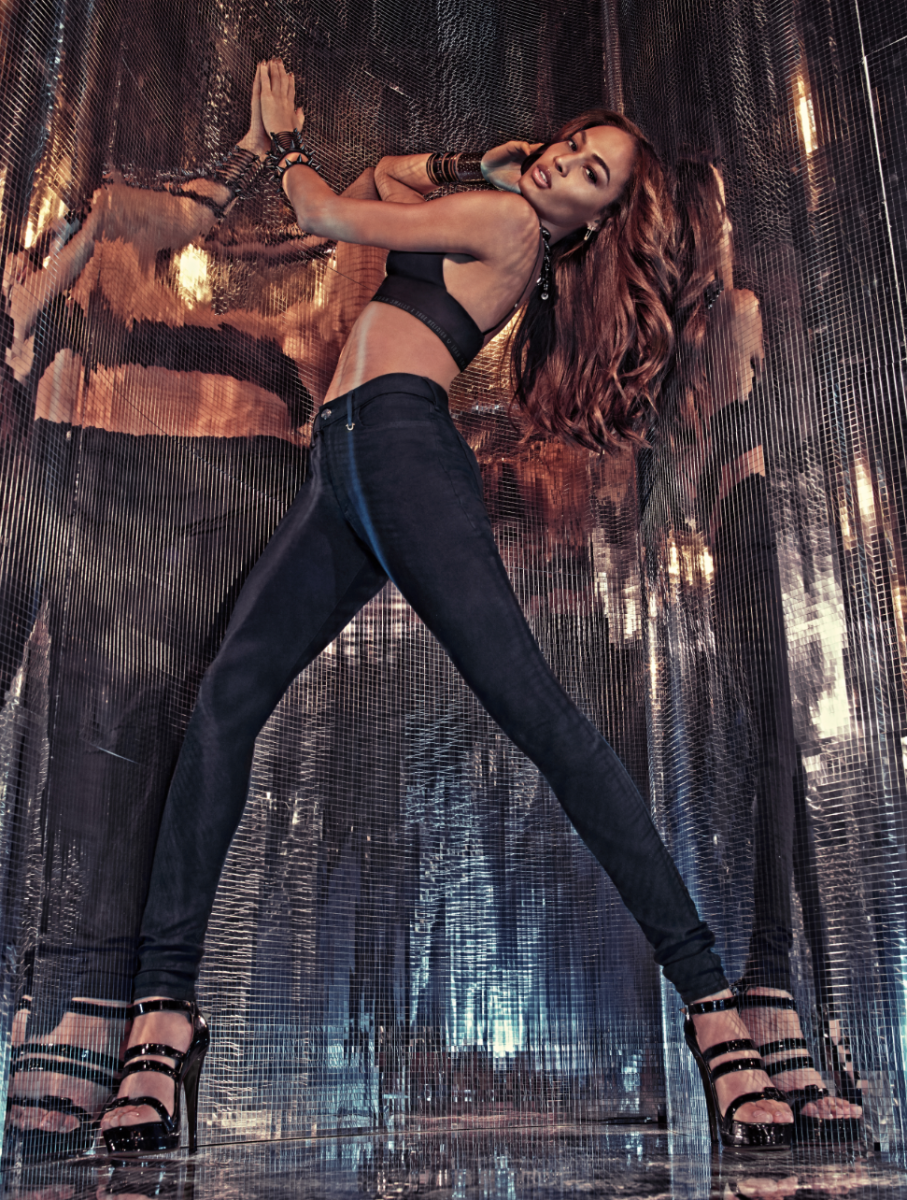 Denim to discuss: Joan Smalls' debut capsule collection for True Religion, filled with delightfully stretchy skinnies (from classic noir to a washed satin spin in grey that resembles the gently-rippled effect of the bottom of a pool) and chic cropped sweatshirts, some flaunting phrases chosen by Smalls, as well as a logoed sports bra and more. The line hit stores last week, and she toasted the collection last eve with a din at the Gramercy Park Hotel with the likes of Prabal Gurung, Steven Klein (who shot the sexy campaign), and Lily Donaldson. We had a quick chat with Smalls about the chic project…
How did your True Religion collab come together?
I was pretty much involved the whole way, believe it or not! I never realized how much time we'd need to create the collection: getting all the samples in, fabricating them, what it takes to put a bulk order together…As a model, you see a part of the process of a collection being made, by being behind the scenes at shows, but this was eye-opening.
The jeans are ultra-stretchy. Love that.
Yes! I told them, "Listen, I want things to be comfortable. It's OK to look good and be sexy, but at the same time, I want to be comfortable!" I feel like sometimes people forget that part. Especially when you're traveling and jeans hit you in the wrong place, or are itchy. That's the worst! I also wanted to make sure the high-waisted jeans were extra long, because it gives you the illusion of a longer leg and looks timeless. You know, you need a good legging jean in your closet that you can pull out all year round.
What's the story behind those phrases on the cropped sweatshirts?
I wanted to use positive thoughts and affirmations that keep me going throughout the day. I wanted to do something in Spanish because I'm Latin, and I feel like people sometimes forget that! I chose word "sueña", which means "dream", because I wanted a word that was cute, short, and means a lot. Everything I've done in my career has been a dream.
AND! Check out looks from the capsule collection…