Italians know how to do food, wine and fashion better than anyone and The Italian Trade Agency (ITA) brought the three worlds together for a special night last week at the Central Park Zoo. In celebration of Italy on Madison, ITA put together a special fashion show featuring Italian brands and a multi-course gastronomical tasting and wine pairing. The dinner also served as a benefit for the Wildlife Conservation Society.
"Italy on Madison is a springboard to announce upcoming campaigns and opportunities to support
the never-ending romance between Italy and the U.S.," Antonino Laspina, Trade Commissioner
and Executive Director for the USA and promoter of the initiative said.
"Grazie mille to Director Laspina and his team at the Italian Trade Commission," said Matthew Bauer,
President of the Madison Avenue B.I.D. "For decades, the ITC has supported the over fifty Italian shops and restaurants on Madison Avenue here on the Upper East Side. They stood by our businesses after the tragedy of 9/11, and brought the spirit of La Dolce Vita to Madison Avenue to keep us strong as we recovered from the global pandemic. Thanks to these efforts, in the last few months, Achille Salvagni Atelier, Stefano Ricci and Versace opened new stores on Madison, and Frette, Giorgio Armani and Panerai are currently building new stores. Director Laspina and his team's stewardship of our Italian Mile have been unrelenting and deeply appreciated by all of us who shop, work or live in this community."
Stylist Freddie Leiba styled the fashion show, which saw fashion legends Pat Cleveland, Alva Chinn, and Tony Spinelli walk the cobblestone runway alongside new and up and coming models.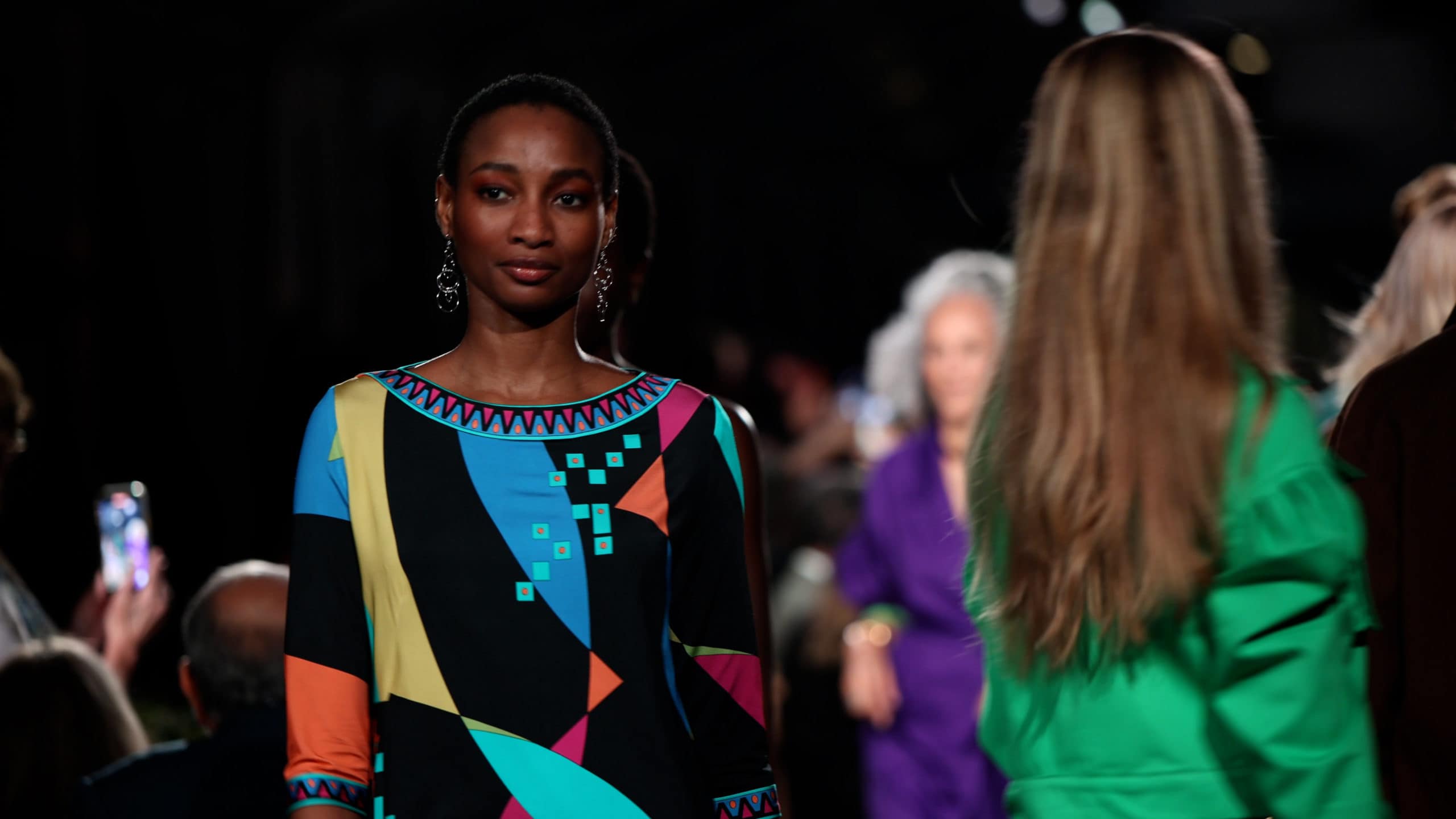 Participating brands on the runway included Arcadia, Bessi, Bresciani 1970, Brioni, Bruno Magli, Claudia Fasciana, Cuoieria Fiorentina, Di Chio, Elisa Cavalet, F65, Feleppa, Ferdinando Patermo, Giovanna Nicolai, Gran Sasso, Homie, Ippolita, Kiton, L' Impermeabile, Maison dressage, Maliparmi, MARGON METAMORFOSI, Nicola santarelli, OBLIQUE, Opificio Modenese, Queen moda positano, Salvatore Martorana, Stefano Cau, and Vuedu Solaria.
Check out all the looks from the show!