Read today's dose of chic intel right here…
Grace Coddington to Host Talk Show
GGrace Coddington is coming to late night! Sort of. The former Vogue editor will host her own talk show on IMG's streaming fashion channel Made 2 Measure (M2M). The six-episodes series, titled "Face to Grace," will feature Coddington in conversation with some of fashion's most famous faces. "It's nerve-racking because I've never been on TV in this capacity. I've been interviewed, but not the one who is in control. But I've chosen people who are easy to talk to on purpose," Coddington told Business of Fashion.
Louis Vuitton artistic director Nicolas Ghesquière and actor Ansel Elgort, son of photographer Arthur Elgort, have already been confirmed. Mr. Chow's restaurant on 57th street, which belongs to Coddington's former husband Michael Chow, will serve as the backdrop for the show, which will bow in September.
After All That Hoopla, Thomas Markle Will NOT Be Attending the Royal Wedding After All (People)
After 72 hours of back and forth, Thomas Markle has revealed — to TMZ of all places — that he will not be attending his daughter's wedding this weekend. Markle's official excuse? He is undergoing heart surgery this morning and won't be able to travel. "They [doctors] will go in and clear blockage, repair damage and put a stent where it is needed," he said.
To back up: on Monday, Markle told TMZ that he suffered a heart attack last week but checked himself out of the hospital so he could walk his daughter down the aisle this weekend. On Tuesday, he told TMZ that he was back in the hospital after suffering chest pains. Doctors there allegedly told Markle he would need to undergo heart surgery Wednesday morning.
Markle also said he believes his heart attack was caused by an open letter his son, Thomas Markle Jr., wrote to Harry two weeks ago warning him against marry Meghan, his half-sister. Just last week, Thomas Markle Jr. penned yet another open letter — this one to Meghan — apologizing for the first and essentially begging for a last-minute invitation to the wedding. "Meg, I know that I'm not perfect, nor is anyone else in our family, as I'm sure you have read by now. But good, bad, or perfect, we're the only family that you have," her half-brother wrote. "It does hurt my feelings not getting invited to your wedding, along with the rest of the family. But it's not too late to send me an invite along with your entire family."
What a character.
Thomas Markle Sr. isn't much better. During all of these medical maladies, he was caught up in a media maelstrom after it was revealed he received payment from a photo agency after a staged paparazzi photoshoot. During his Tuesday TMZ interview, Thomas Markle Sr. insisted that he would be attending the wedding had it not been for his health concerns, adding that he had been receiving texts from Meghan telling him she wanted him present for her wedding. "I hate the idea of missing one of the greatest moments in history and walking my daughter down the aisle," he said. "Of course I'd walk her down the aisle. This is a historic moment. I'd like to be a part of history."
Marc Jacobs and Anna Sui Collaborate (WWD)
Marc Jacobs and Anna Sui have teamed up on a limited-edition capsule collection of accessories, shoes and t-shirts featuring imagery by illustrator Will Broome. The lineup ranges from $65 for a bag charm to $395 for a patchwork camera bag. "It's a fun project that celebrates our dear friendship," Jacobs said of the collection, which launched earlier this month in Isetan, Japan. "Marc and I have been good friends for a very long time," added Sui. "I can't believe it has taken us this long to collaborate." The capsule, termed Marc & Anna, launches on both designers' e-commerce platforms today.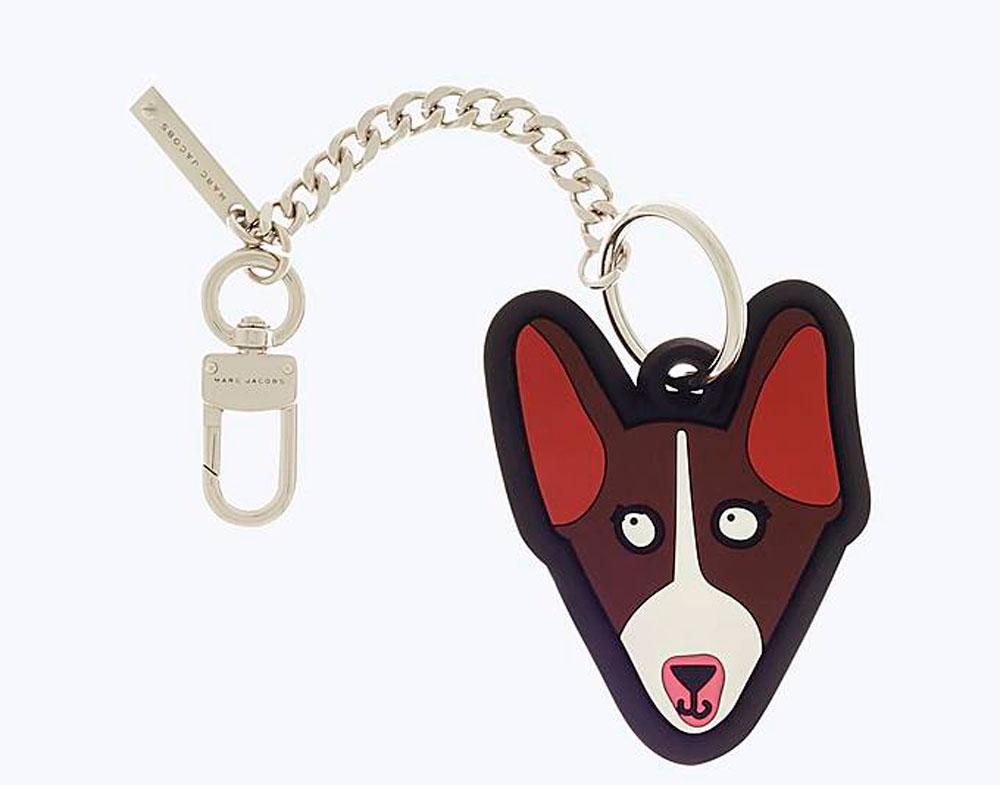 MARC & ANNA, Neville bag charm, $65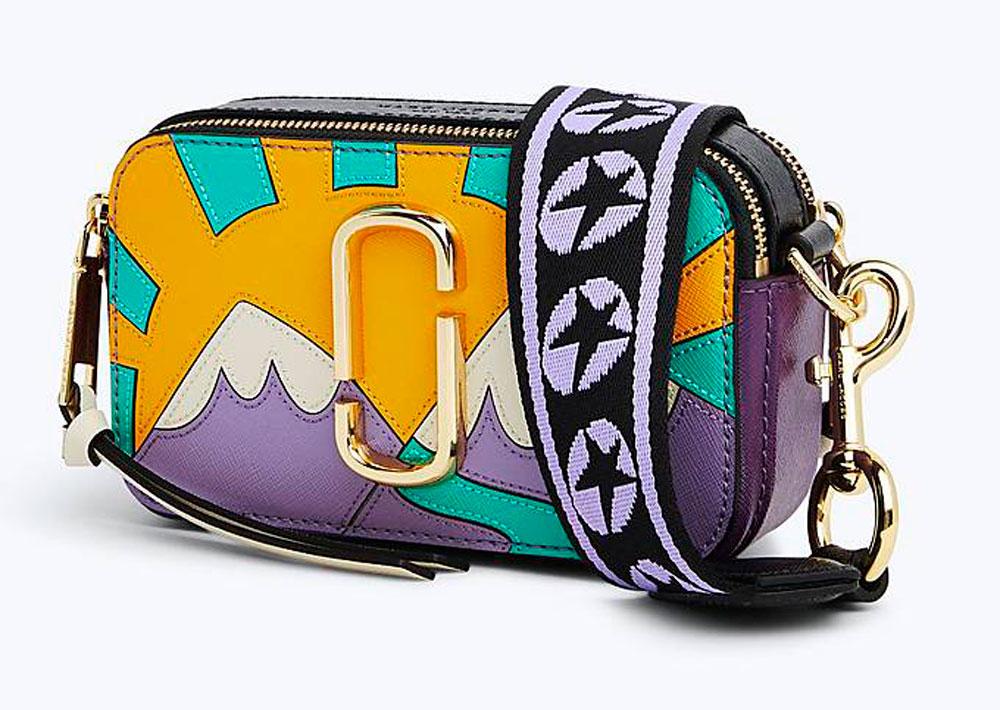 MARC & ANNA, patch Snapshot, $395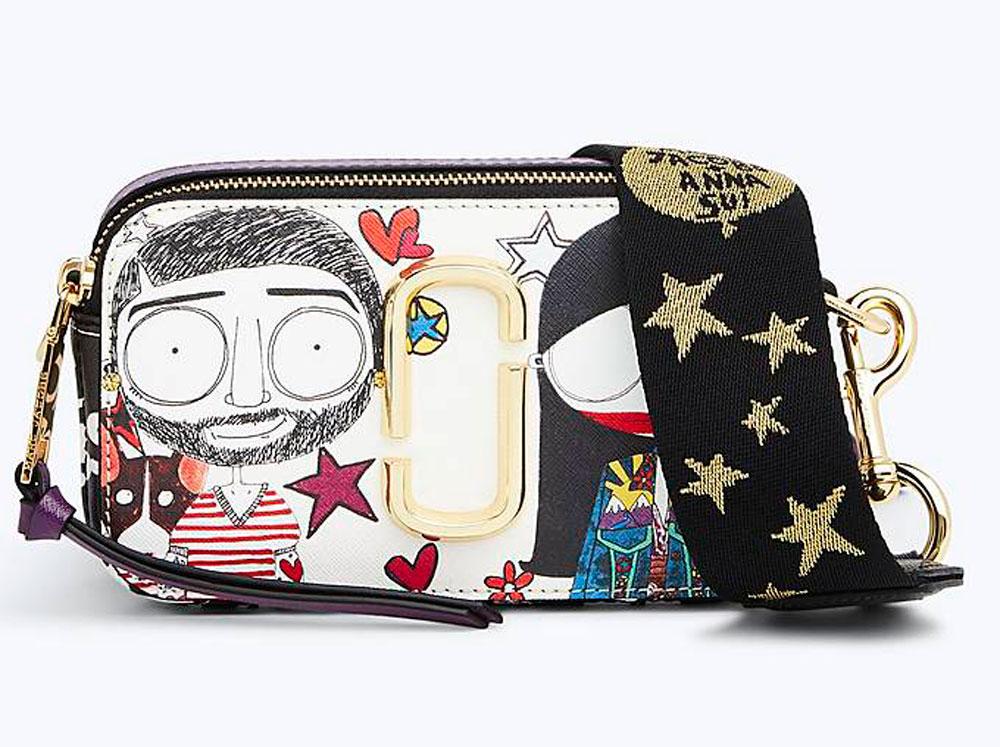 MARC & ANNA, printed Snapshot, $350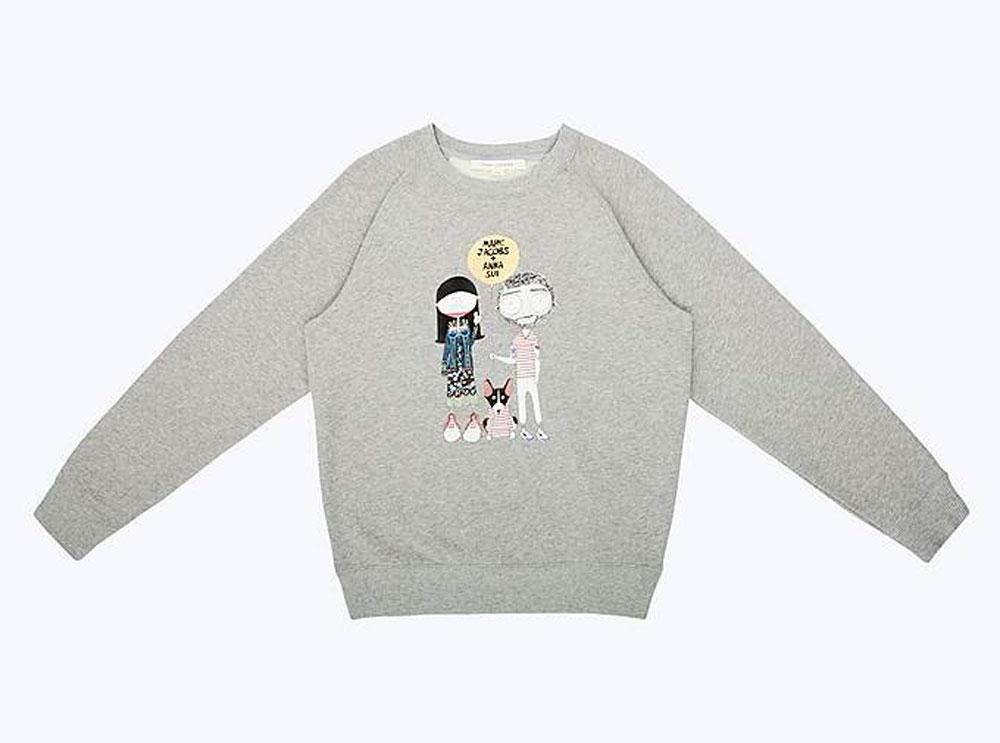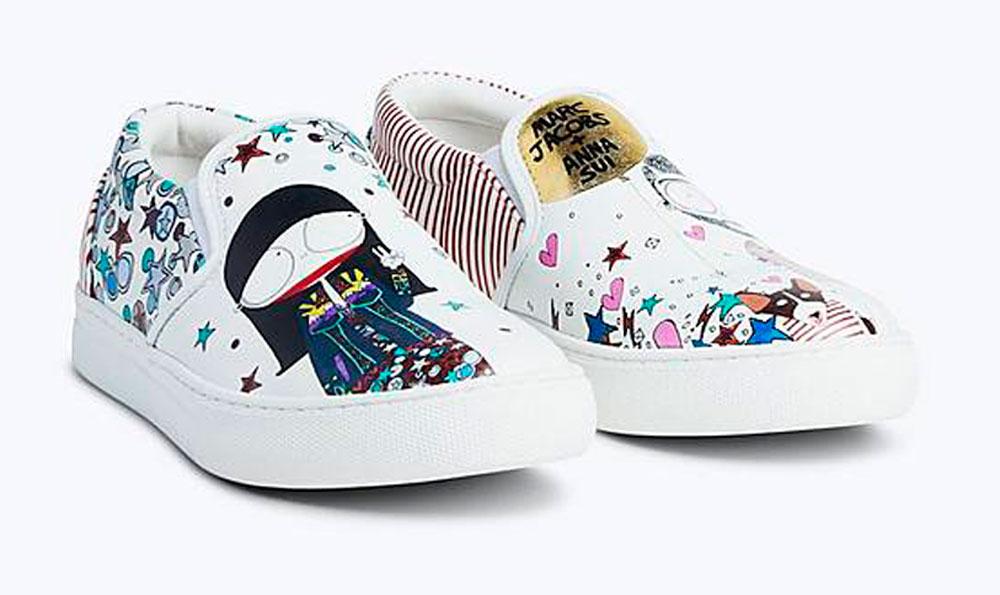 MARC & ANNA, slip-on sneaker, $225
The Cinema Society & Lindt Screens "The Book Club" in New York 
"The Book Club" bowed in New York on Tuesday night. Chloé Malle came out to support her mom Candice Bergen, who stars in the film. Co-star Mary Steenburgen was also in attendance, as were Derek Blasberg, Aerin Lauder, Marina Rust Connor, Nicole Miller, Jamee Gregory, Fern Mallis, Will Cotton, and Christie Brinkley. After the film rolled, the crowd headed to the new Omar's at Vaucluse for some bubbly.
Adeam Debuts Mini Capsule Collection With Intermix
Today, Japanese brand ADEAM released a mini capsule exclusively at Intermix. The 3-piece collection features easy-to-wear silhouettes with asymmetric ruffles, giving each piece the slightly avant-garde, east-meets-west flavor that is ADEAM's signature.
Subscribe to our newsletter and follow us on Facebook to stay up to date on all the latest fashion news and juicy industry gossip.