Gigi Hadid looks like a rockstar on the new cover of W Magazine. Probably because she's channeling Blondie singer Debbie Harry in the shoot. "I want people to see the new picture with me and one day remember it the way we remember these pictures of Debbie Harry," she told Lynn Hirschberg.
Hadid certainly has the Blondie vibe in the Mert and Marcus-lensed images. With shaggier hair and khol-rimmed eyes, she looks like she could be fronting a glam rock band. But the profile makes it clear that the IMG model remains down to Earth.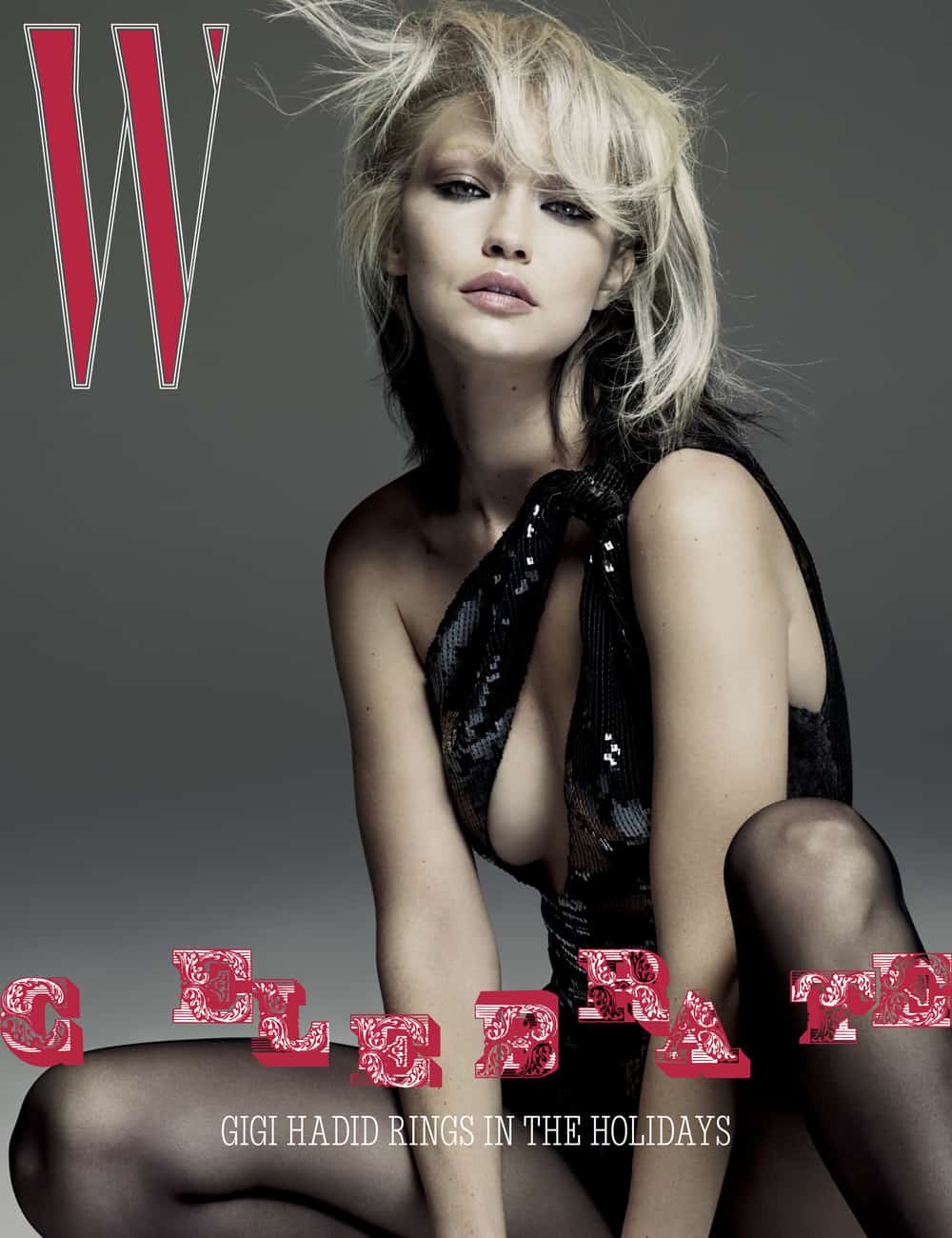 In the accompanying interview Hadid is pretty cute about her personal life — she opens up about her family's love of cooking, and that time she wowed Gordon Ramsey with her hamburger on Masterchef. It was all pretty tame until Hirschberg asked Hadid if she had any irrational fears. The answer was…unique.
"I'm cool with spiders and heights and clowns. But I don't like getting out of the shower and for the toilet seat to be open," she explained. "I'm like, I have water on me, and the toilet has water in it, and I just won't shower with the toilet open. I guarantee now you're going to look at the toilet and it's going to make you feel weird if it's open while you shower."
This is adorably weird, and amazingly candid. But then again, this is exactly what has made Hadid so popular. Read the full interview, here.
Subscribe to our newsletter and follow us on Facebook  and Instagram to stay up to date on all the latest fashion news and juicy industry gossip.