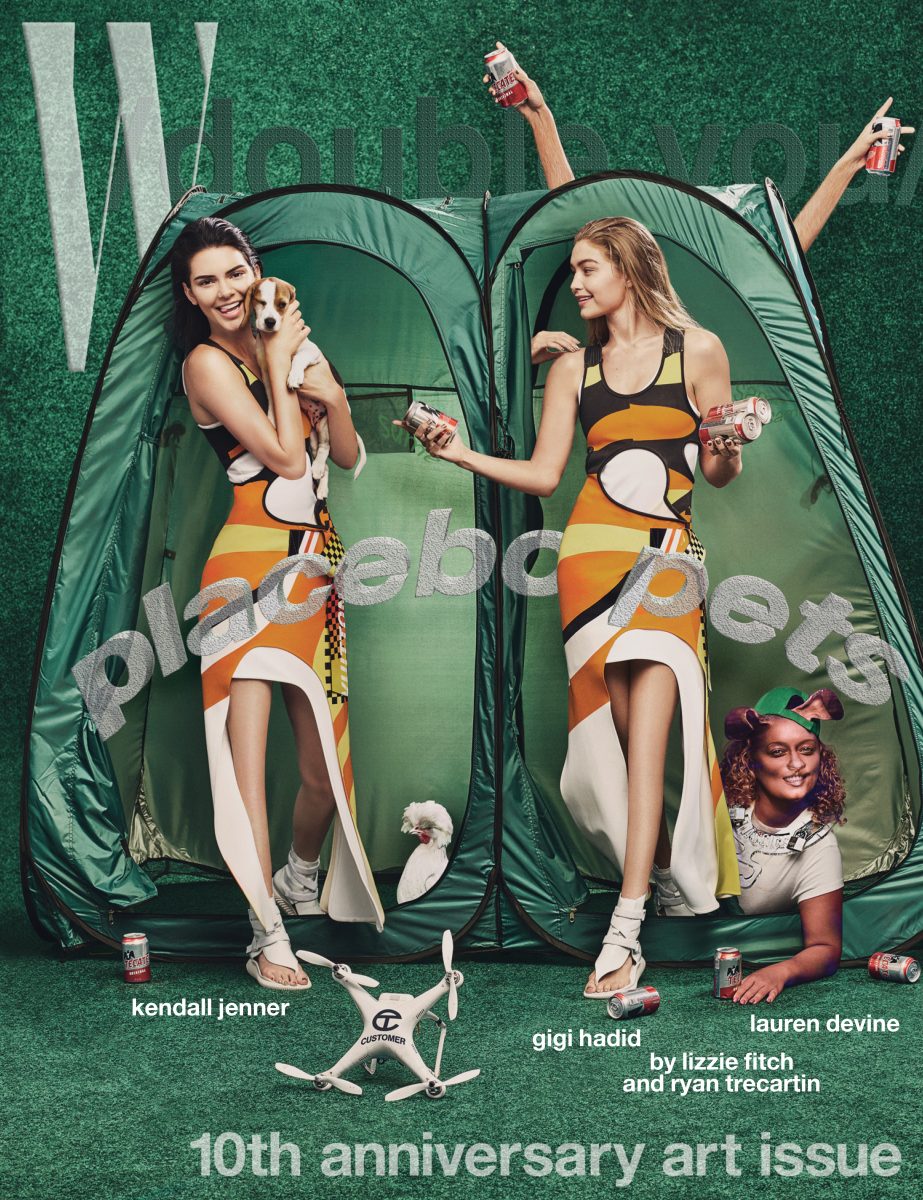 How does W magazine celebrate its 10th anniversary art issue? By enlisting top mods—and social media queens—Gigi Hadid and Kendall Jenner, of course! The duo, who were photographed by Jason Kibbler, were transformed by artists Lizzie Fitch and Ryan Trecartin into humanoid creatures for a commission titled "placebo pets." Hadid was a lion-fox, and Jenner, who wore a prosthetic nose, was a bunny-cat. The girls wore a range of designers, from Hood by Air Atelier to Louis Vuitton to T by Alexander Wang, and more. The artists centered the shoot around the question, Who would survive if a superior alien humanoid species came to Earth? Their answer: The friendliest. Fitch and Trecartin explored the parallel between humans' relationship with pets and technology, in the way we've been trained to adapt our behavior, language, and images we choose to present ourselves. "There's a certain power that animals have over us when they respond to us in unexpected, friendly ways," said Trecartin. "And it's really them domesticating us almost more than us domesticating them, because they're training us to want them. Training and taming something is not one-sided. We created social media, but then it changed us because we interacted with it. It transforms us and transforms the next thing that happens just by existing. You can't really avoid being trained."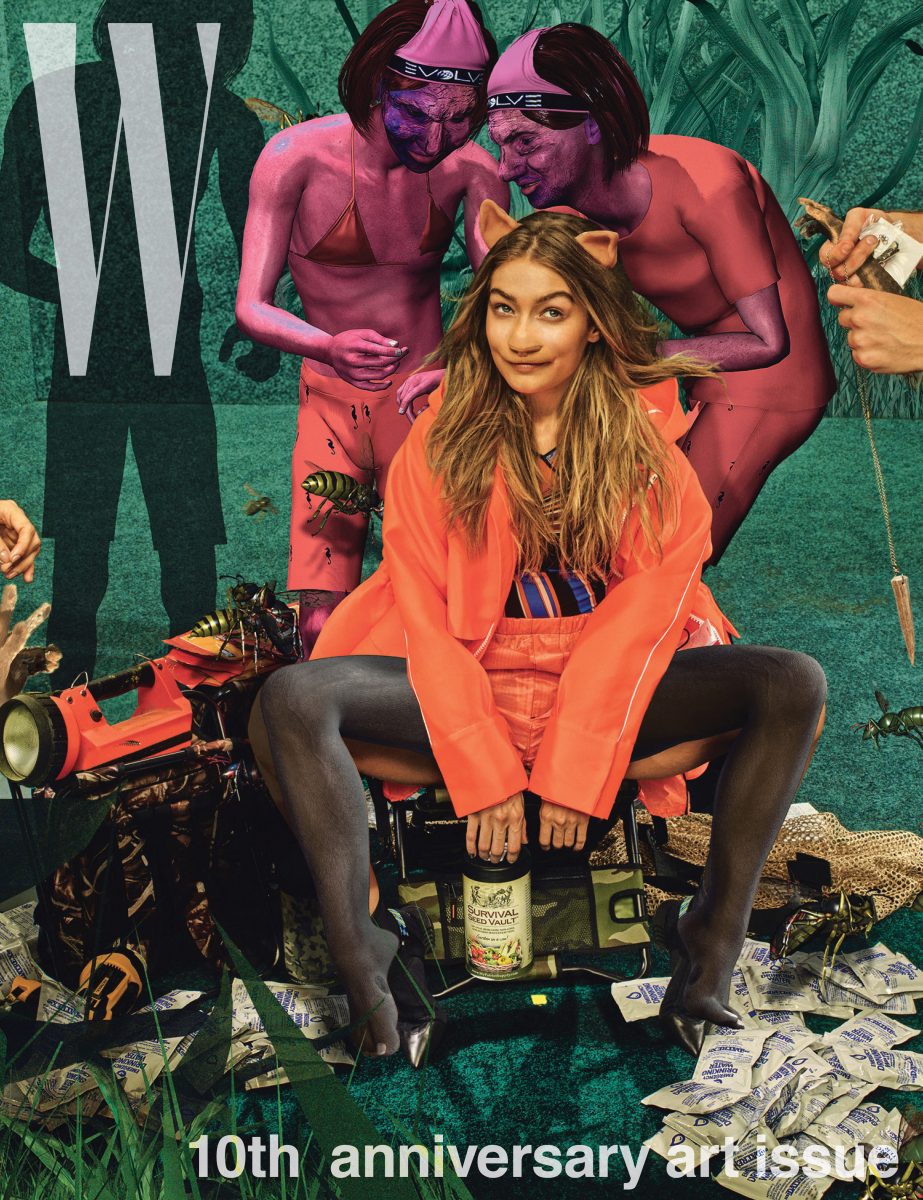 In addition to this project, W produced a performance art video with Kendall and Gigi with an intro by author and curator of performance art, RoseLee Goldberg. In the video, Kendall recreates four iconic performance art pieces: she covered herself in blue body paint à la Yves Klein, had her tulle evening gown cut from her body in homage to Yoko Ono, crashed through paper walls like Saburo Murakami, and conjoined-twinned it with Gigi as Marina Abramović and Ulay.
More content with Kendall and Gigi is available on W's Discover pop-up channel on Snapchat, which will be live for 48 hours. Check it out!