For his Fall 2019 campaign at Roger Vivier, designer Gherardo Felloni once again went for a cinematic feel. Based on the 1965 Italian film Io la Conoscevo Bene, the ads star Susan Sarandon as an acting teacher, and AnnaSophia Robb as one of her students. Last week The Daily called Felloni to get the scoop on the campaign — his second for the house — and what movies he's personally drawn to.
Why do you like doing these movie-inspired campaigns?
I love it for many reasons but the most important one is because Vivier himself used to dress actresses and singers [and] would be in the movies. When Catherine Deneuve was wearing the Belle Vivier shoes in Belle de Jour [that's when] the big success of Roger Vivier starts. I always liked that the cinematic touch of the brand would come out. Also, I am a big fan of cinema and movies and performing in general. I like singing, I like dance. The idea that you can do something with a cinematic touch is something really close to my vision of the world. Practically, this is a really fast and direct way to communicate my point of view.
You mentioned that you liked music, do you have a favorite karaoke song?
Oh no, not like that! I'm actually a tenor, and I've studied music at a conservatory. I'm a big fan of operas and musicals, and I think there is a big link between fashion and show business.
If you could design the costumes for any opera which one would you want to do?
Probably La Cenerentola by Rossini. It's a really famous Italian opera and one of my favorites.
Tell me about this new campaign!
The idea to use Susan came because she is one of the most important actors in America. For me I think she is also one of the most beautiful and good actresses. It's based on a cult Italian movie [by] Antonio Pietrangeli. It's about the relationship between generations.
You have the young actress who is studying to be a real actress, because she is starting [her career]. The idea is that Susan gives a lesson to a younger actress… two generations touch and exchange something. I think that Roger Vivier brand with a big heritage, and of course this heritage is something from the past, but it's something that is really important today. The relationship between generations has always interested me a lot. Susan is a great actress and she's beautiful…if you have a great actress in two minutes you can have a great movie. She was really great. Of course AnnaSophia's really good too!
Do you have a favorite Susan Sarandon movie?
She has done so many great things, but the one she did when she was really young — Rocky Horror Picture Show.
What was it like to work with AnnaSophia and Susan?
I met AnnaSophia and she was really, really cute. She's one of the cutest people I've ever met. One of her movies that I really enjoyed was Charlie and the Chocolate Factory — it was the first movie that she'd done. She told me about the way she did the movie, that she was really young and didn't even really remember exactly what happened because she was so young. We spent a lot of time together with Tuna. The third star of the film is Tuna the dog.
Susan was really amazing. She arrived and  it was so early in the morning so I let her settle in and get breakfast and then I showed her the shoes. She tried them on and she was really happy. One of the funniest things about Susan was that she was really in love with her dog, a really cute hairy dog. I had to convince her to play with Tuna and not her dog! She is really concrete, really powerful. She was really professional on set. She's an Oscar winner.
Sounds like there were a lot of dogs on set!
Yes! I am a dog lover, I love animals in general. When we wrote the movie the inspiration came from Io La Conoscevo Bene and in the movie there is a particular moment when an actress has an ugly dog with her. I am not saying that Tuna is ugly! When we were casting I was already a big fan of Tuna's Instagram and thought he was really cute. When the owner of Tuna said they were free I was really happy because I really thought this was the perfect dog for this movie. He has the perfect face for this role.
What are some of your favorite classic movies? What do you watch over and over again?
I'm a big fan of Tim Burton. I'm a big fan of John Waters particularly. I love the movie with Meryl Streep called Death Becomes Her. That's one of my favorite movies because it makes me laugh every single time I see it.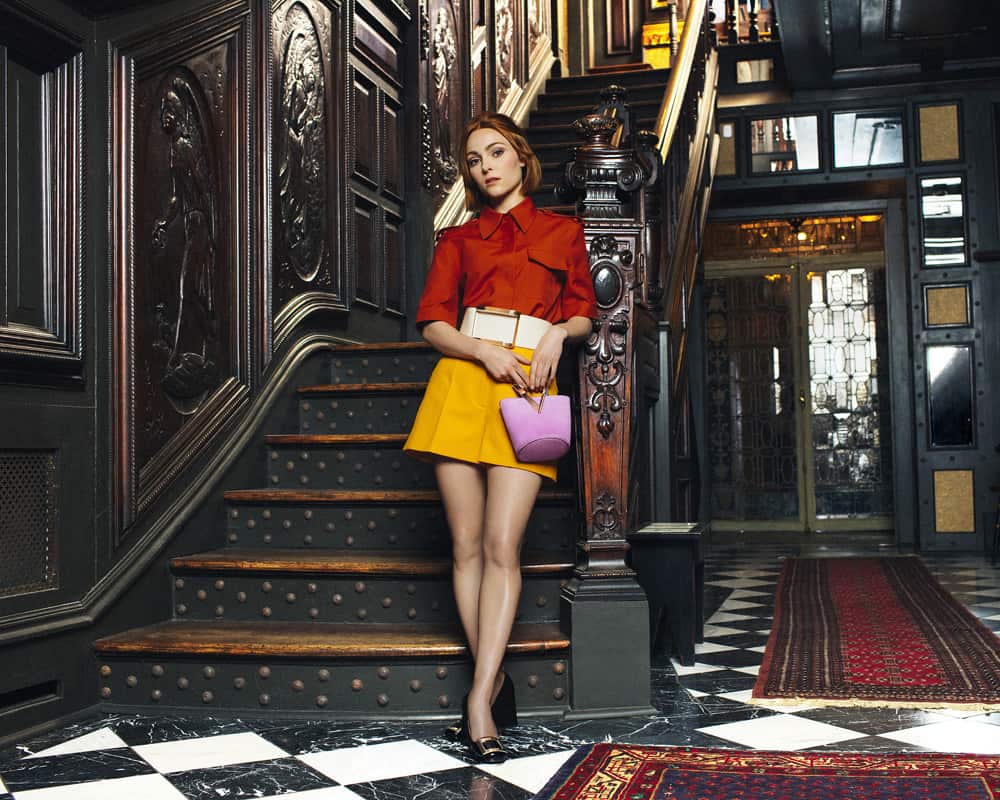 Tell me a little bit about this collection!
I really like that I have this big heritage in my bag, and that we can always take something from the archives to rework. The link between the archives is really close. It's very important to me. With these shoes I reworked a lot of codes of the archives. It has the buckle as usual. There's a shoe with a big satin bow and a heel that comes from the archival Polichinelle heel —that's what the original name was. We worked on this heel and changed the name to Courbette.
I love that this collection was a lot of casual, in a good way, more masculine things, a lot of running things. All brands have to be contemporary these days, in a way. Women walk and work so they need to be free. To bring this more casual look to Vivier — which is historically a very couture brand — is something that makes Vivier newer.
What are your summer plans?
I'm going to go to Italy. I have a house in Italy in the highlands so I'm going there to spend some time with my friends and family. Really quiet and relaxed.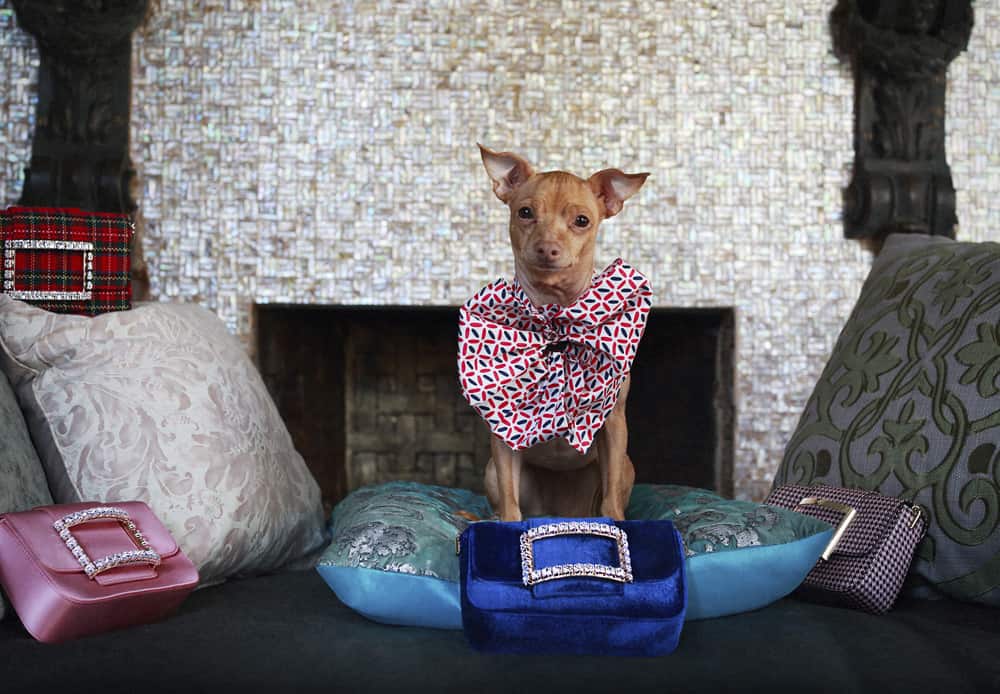 Subscribe to our newsletter and follow us on Facebook  and Instagram to stay up to date on all the latest fashion news and juicy industry gossip.