Even those fashion insiders who have memorized the greatest ads of all time were likely to be stopped in their tracks by Calvin Klein's Fall campaign. Starring Kate Moss, Grace Coddington, Frank Ocean, and dozens more, the Tyrone Lebon–lensed project was the season's blockbuster. While we wait for the Raf Simons era to begin, Calvin's CMO Melisa Goldie details how it came together.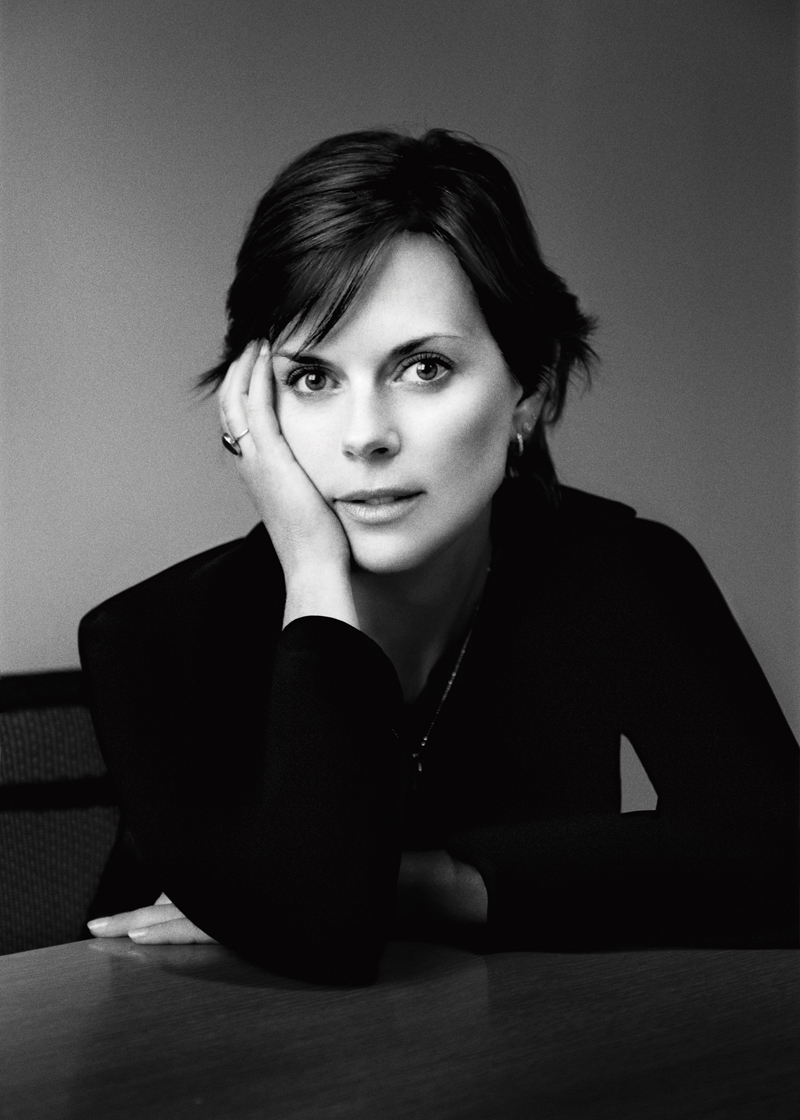 What was the concept for the campaign?
We wanted to deepen our commitment to personal storytelling. We did this through a large collection of digital and video content, editorial interviews with campaign cast members, and behind-the-scenes material that is running throughout the Fall season. The goal of this content is to create an emotional and intimate platform for our cast to share their stories and themselves with Calvin Klein's audience.
How many people are in the campaign?
We have a truly diverse cast of talent that encompasses more than 30 actors, musicians, cultural icons, athletes, fashion idols, social media heavyweights, artists, and professional and street cast models.
What was the criteria to be a part of it?
We wanted to continue to evolve what we started with our Spring campaign earlier this year, and really focus on people who are provocative and are pushing boundaries in their respective fields.
Where was the campaign shot?
The majority of the campaign was shot earlier this year in Los Angeles, with additional locations in London and Madrid.
Did you work with an agency or was this done in-house?
This campaign, as well as our Spring campaign, was all done entirely in-house.
How did you launch the campaign?
This season we actually took a totally new approach with our launch. In March, for the first time, we allowed our viewers to experience the campaign production in real time on our brand's Periscope channel. Fans were granted early access to the shoot with behind-the-scenes videos of campaign talent including Bella Hadid, Cameron Dallas, Selah Marley, and street cast members. For the actual launch this past July, we also tried something new for the brand, revealing the remaining talent on our Snapchat channel.
What was your digital strategy?
Digital is a strong part of our media mix for the season, which also includes mobile, print, and outdoor advertising. This season, as an added layer to the advertising campaign, we also launched an immersive digital hub on ck.com that kicked off with a 24-hour integrated video takeover on our U.S. site, ck.com/mycalvins. The takeover was comprised of a collection of more than 50 videos featuring campaign cast interviews, behind-the-scenes content, and unique talent performances. Viewers were able to visit the site to experience a constant stream of this dedicated video footage from the campaign, a selection of which was exclusive to calvinklein.com. For the duration of the Fall season, ck.com's digital zine will continue to provide an audiovisual stream of stories, updated regularly, that the user can explore to more fully engage in the campaign and learn more about its cast of characters. Our approach is digital-first, video-led and socially powered, providing our audience with an authentic and intimate experience that they can consume and share.
Do you have a favorite image from the campaign?
I couldn't possibly pick a favorite; they're all special!
Let's turn the tables. Fill in the blank: You _________ in #mycalvins…
I am honored in #mycalvins!