Did you forget Father's Day was coming up? Honestly, same (it's Sunday, June 16, btw), but it's going to be OK. Buy him something great now and on the day of, if it hasn't arrived yet, just start complaining about how unreliable FedEx has become. It's not untrue and dads LOVE going off about stuff like that.
1. A Plush Robe
Orlebar Brown has an entire collection inspired by vintage James Bond costumes! This plush robe, inspired by the one Sean Connery wears in Dr. No, is the perfect way to lounge post-swim.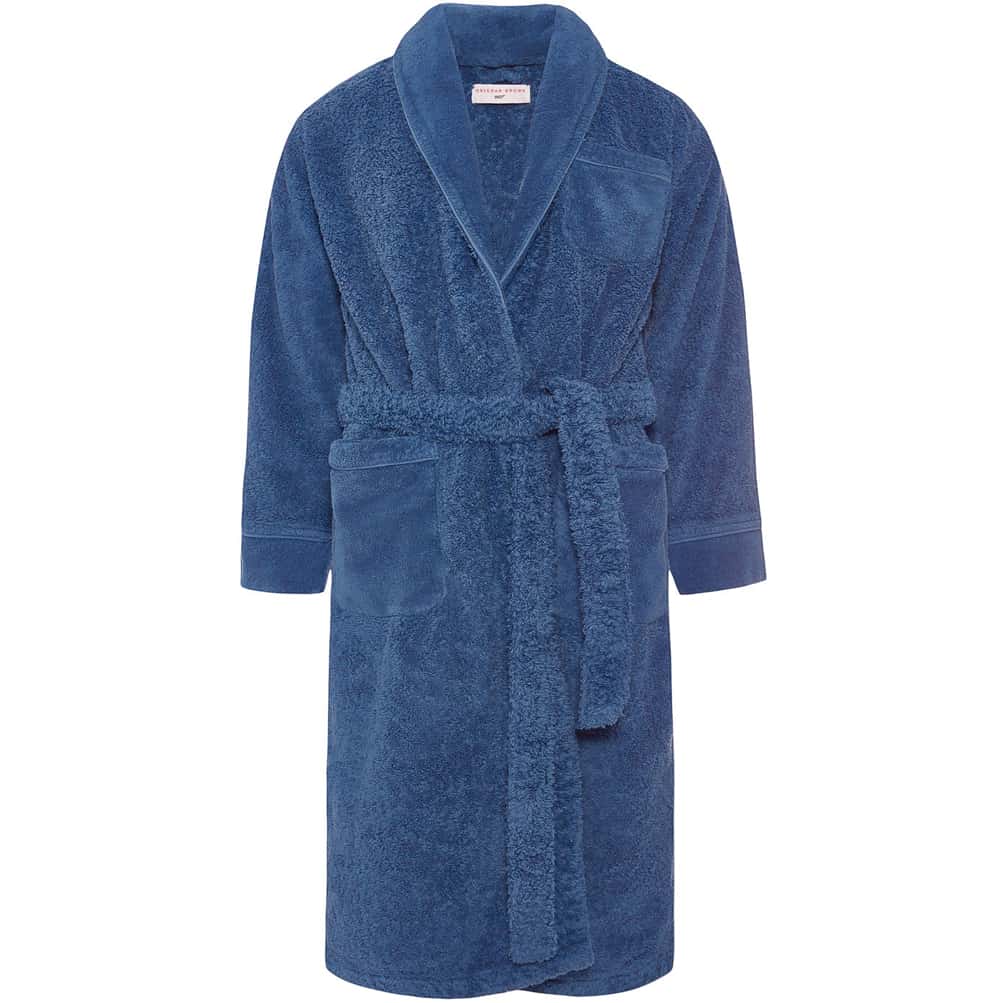 Dr. No towelling robe in 007 mid blue, ORLEBAR BROWN, $475
2. Classic Swim Trunks
Speaking of swimming, why do dads always seem to have the absolute worst taste in swimwear. Save him from himself with these clean, simple, and versatile trunks from Hill City.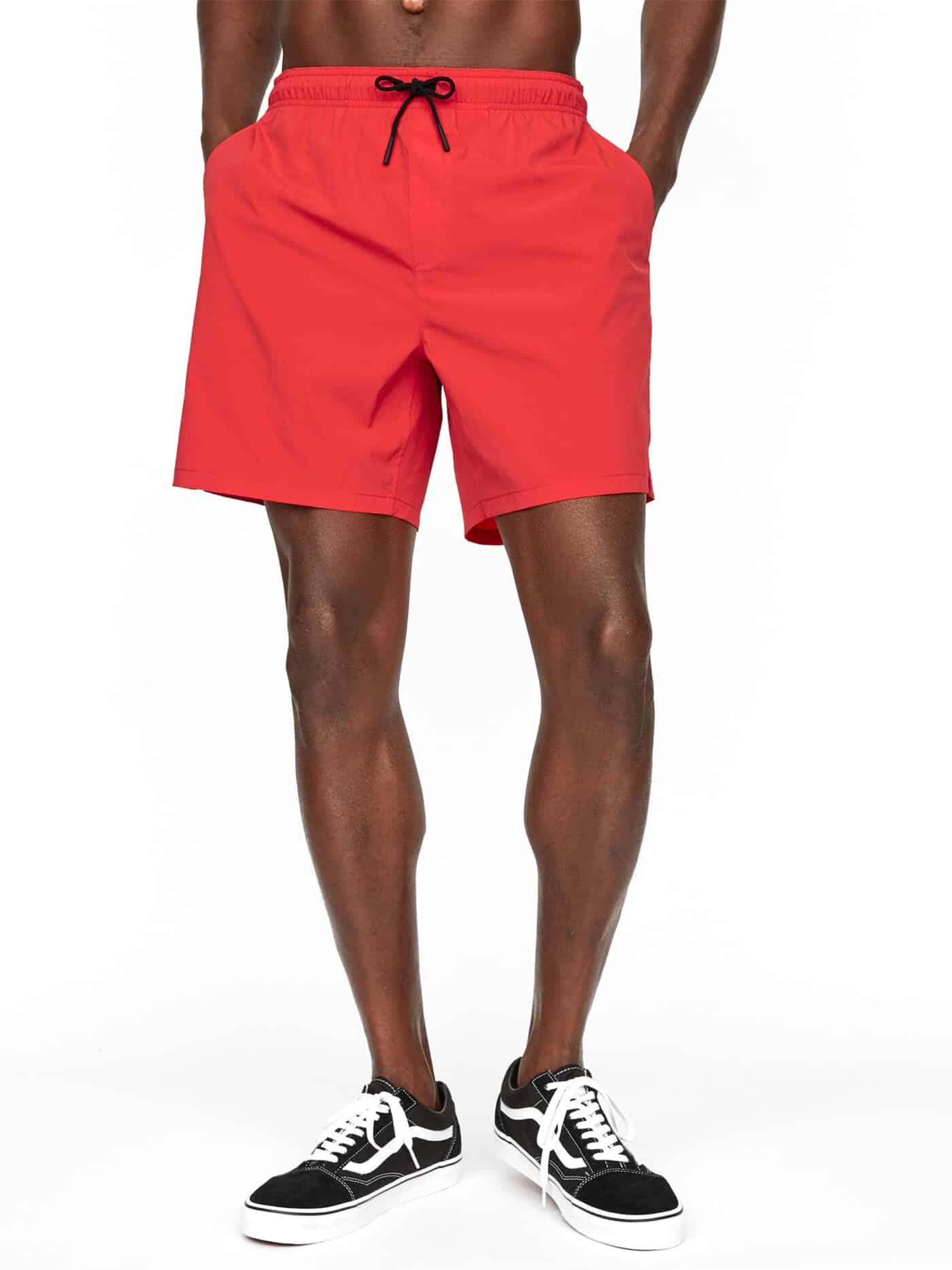 Easy Swim Shorts, HILL CITY, $68
3. Personalized Shades
One can never have too many pairs of sunglasses, and you can make your gift to dad stand out from the rest in his collection by putting a special message on them! Sunglass Hut offers free engraving on several styles, so you can pick the ones that suit your dad best.

Tortoise shell sunglasses, PERSOL (Available at Sunglass Hut with engraving option), $260
4. Dad Shoes
Now, you're probably thinking: "Dad shoes for dad? Groundbreaking." But seriously, how cool are these!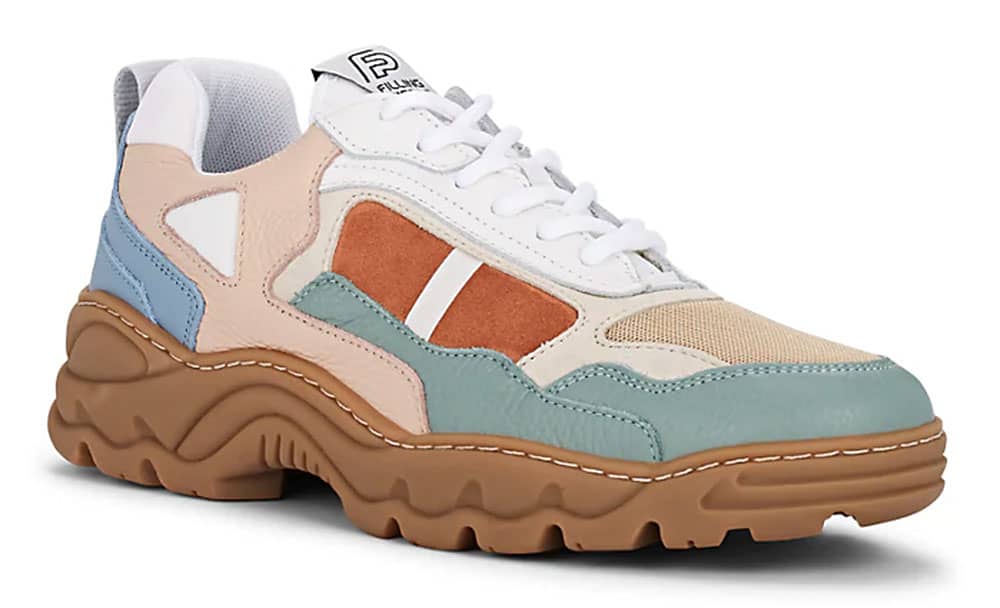 Men's Curve Iceman Trimix Sneakers, FILLING PIECES (Available at Barneys), $280
5. A Fresh, Clean Scent
Did you know that Michelle Pfeiffer has her own brand of unisex fragrances? It's called Henry Rose and it's the first fine fragrance line to be both Environmental Working Group Verified™ and Cradle to Cradle Certified™ Gold. It also smells incredible. This particular fragrance, Fog, combines the lightness of vetiver wood with a soft musk to create a perfectly balanced freshness.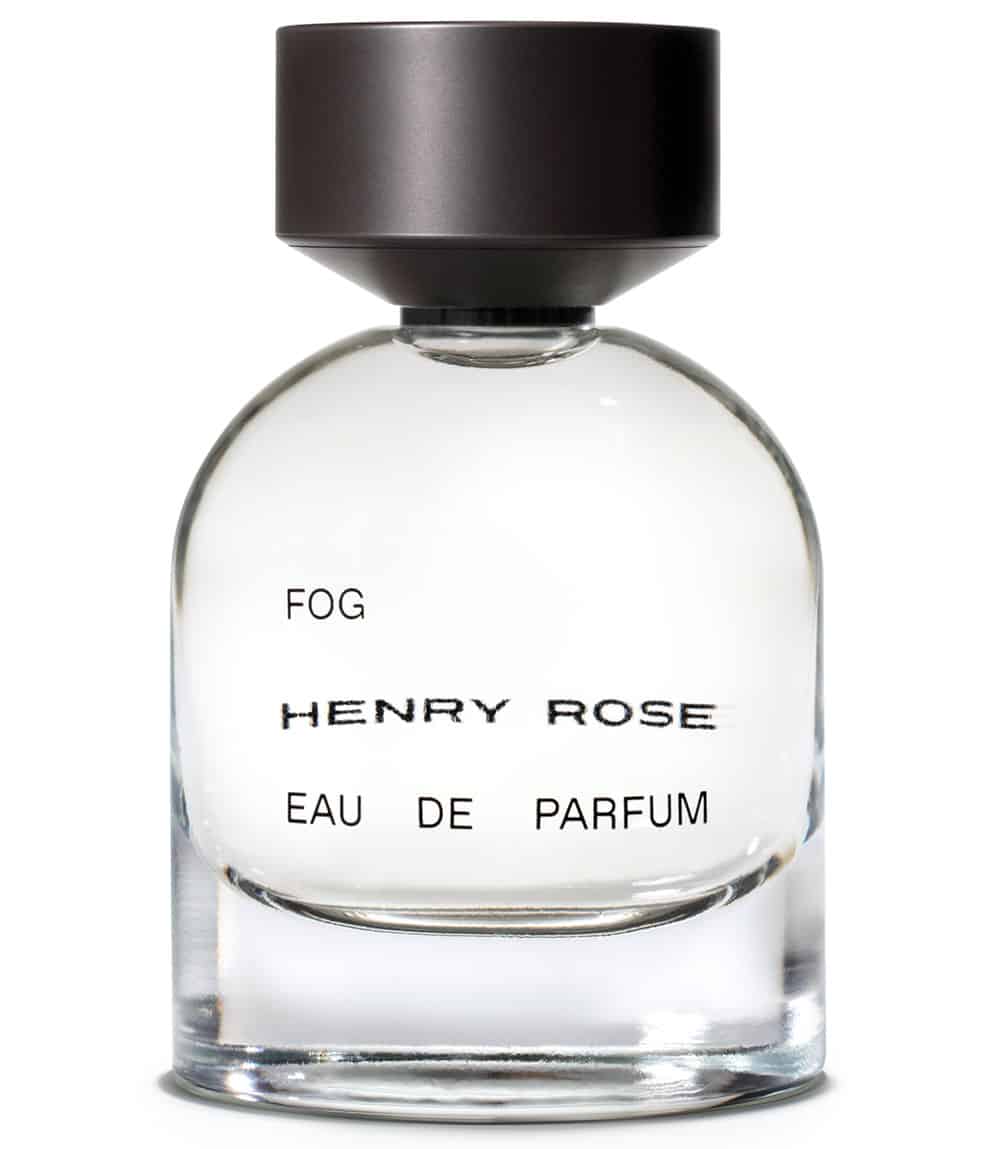 6. A Tablet Upgrade
Dads love tablets — it's a generational thing — and one of the great thing about Samsung tablets is that you can get these full keyboard cases to go with them, which are, honestly, game-changing.
Galaxy Tab S5e 10.5" 64GB, SAMSUNG, $400; Galaxy Tab S5e Book Cover Keyboard, SAMSUNG, $130
7. A Not-So-Classic Tie
Ties are a go-to Father's Day gift, but that doesn't mean they can't still be cool. This Prada tie has a cool, classic print that gets just a little trippy as it appears to melt and swirl towards the tip.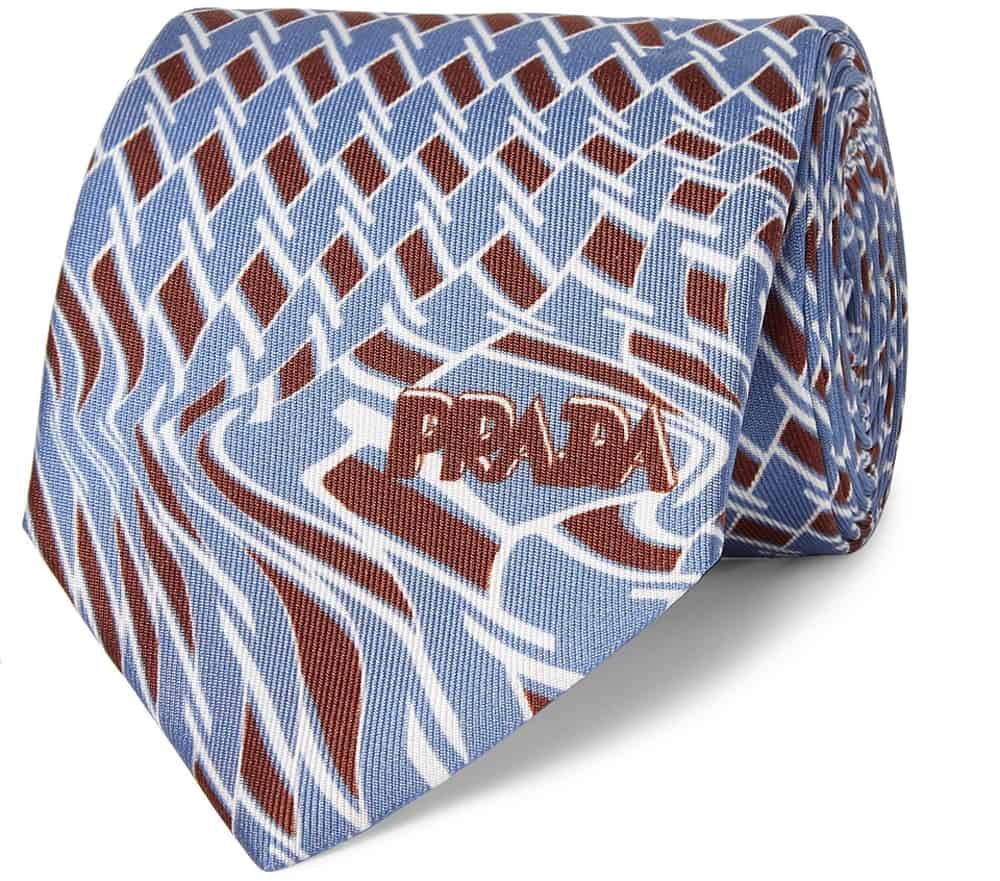 Printed silk-twill tie in blue, PRADA (Available at Mr. Porter), $230
8. A Fanny Pack Alternative
Fanny packs (or belt bags, if you prefer) have certainly experienced quite the resurgence in recent years, but not all dads have the style chops to pull them off. This crossbody is the perfect compromise. It's similar in size to dad's old standby hands-free bag, but in a cool, camo-ish print and it's designed to be worn across his chest, rather than below his belly, a boon to you both. Not that there's anything wrong with dad's belly. It's adorable. Just saying.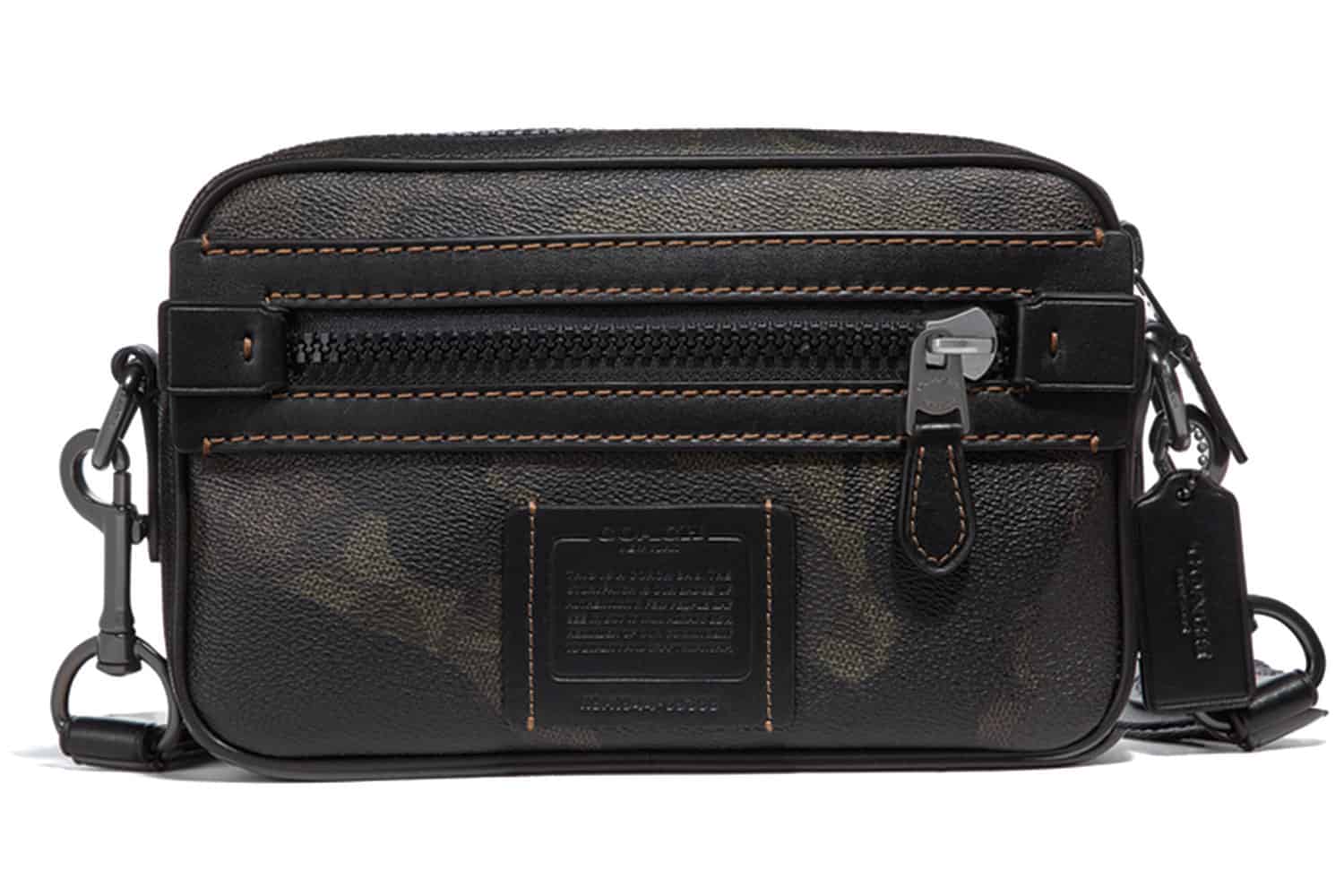 9. A Sporty Watch
This all-blue watch has day, date, and international time dials, as well as subtle texture details. But perhaps even more importantly, because it's from Guess, when you give it to him you can say something like, "Guess what time it is!" It's about as groan-worthy a dad joke as anyone could possibly make. Painful, really. He'll love it.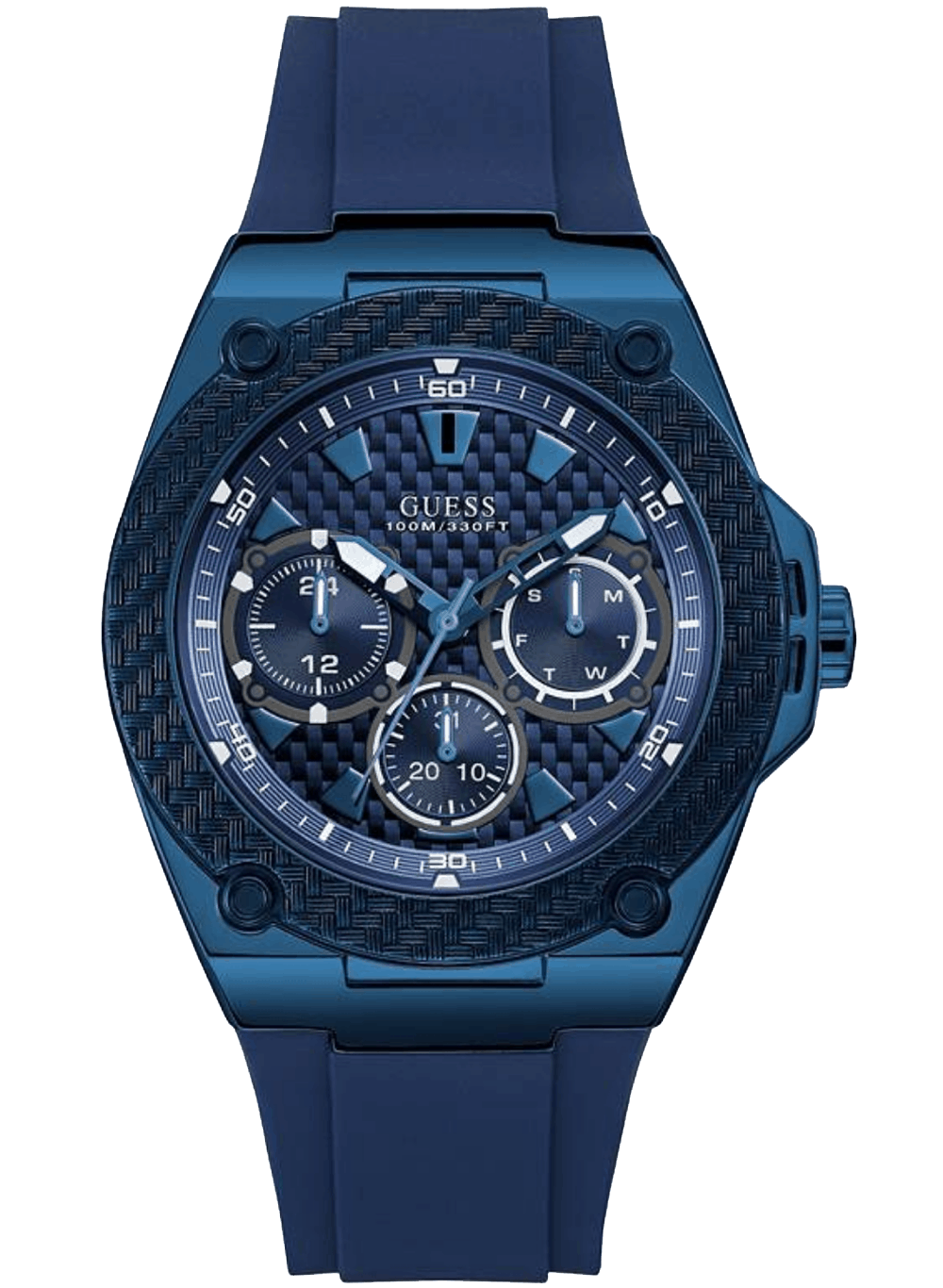 Multifunction watch in navy, GUESS, $150
10. A Cool Leather Jacket 
This classic leather bomber jacket will appeal to his nostalgic side while also keeping him looking eternally cool.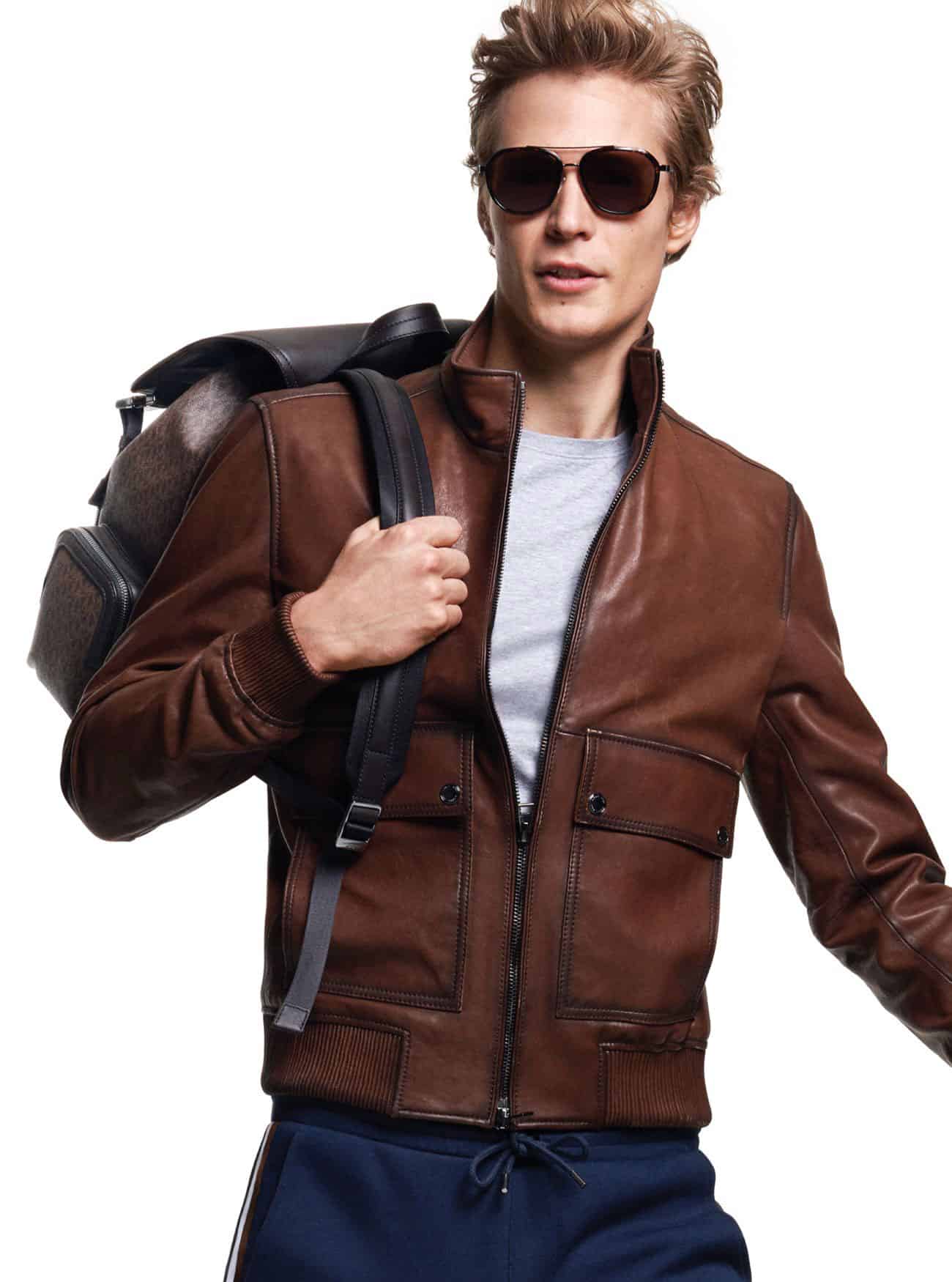 Leather bomber jacket in copper, MICHAEL KORS MENS, $898
11. Something to Keep the Sun Out of His Eyes
Bucket hats are back in style this summer and this one, with its bright floral pattern and long ties, is just so "dad," but, being Loewe, it's also pretty chic. Dad, but make it fashion!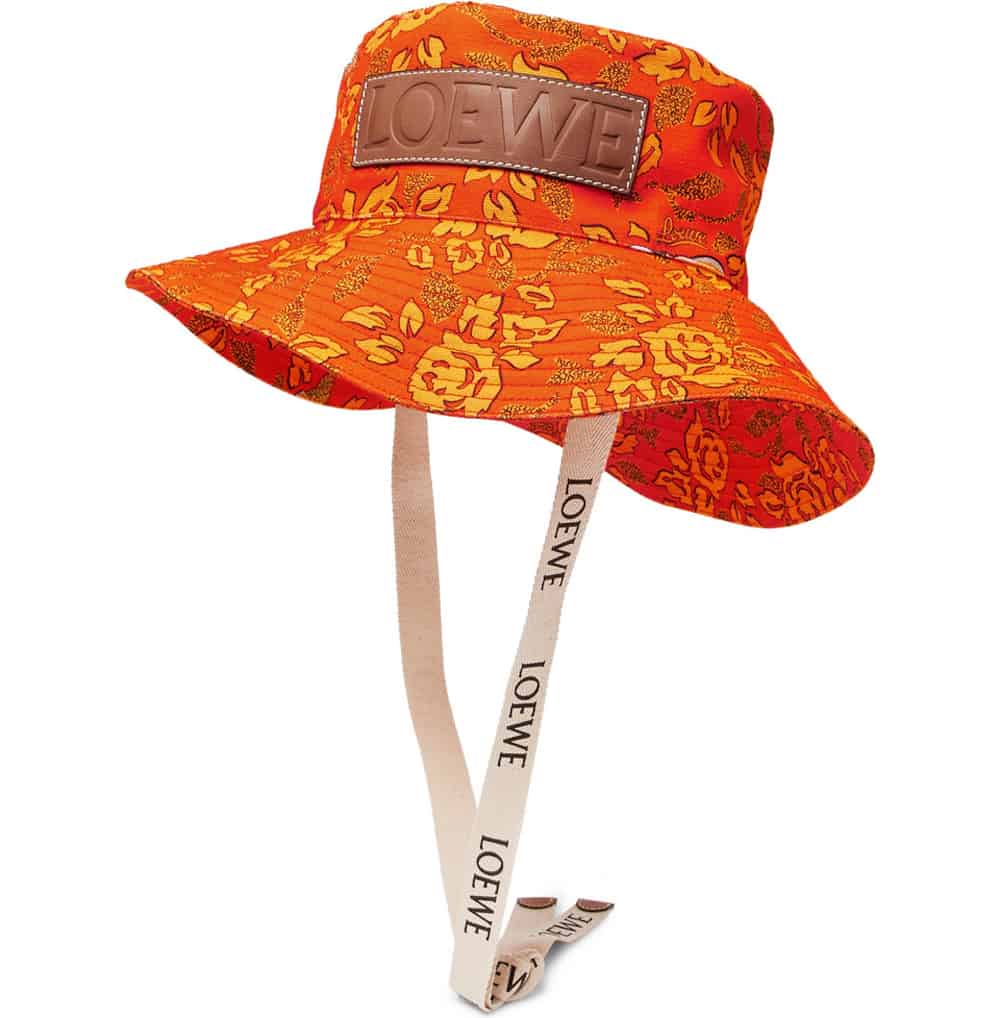 Paula's Ibiza leather-appliquéd printed cotton-canvas bucket hat, LOEWE (Available at Mr. Porter), $490
12. A Tennis-Inspired Boutonniere Pin
Fleur'd makes all sorts of fun pins, perfect for the gentleman-father, but this one is especially special for any dad with a passion for court sports, inspired, as it is, by the color and texture of tennis balls.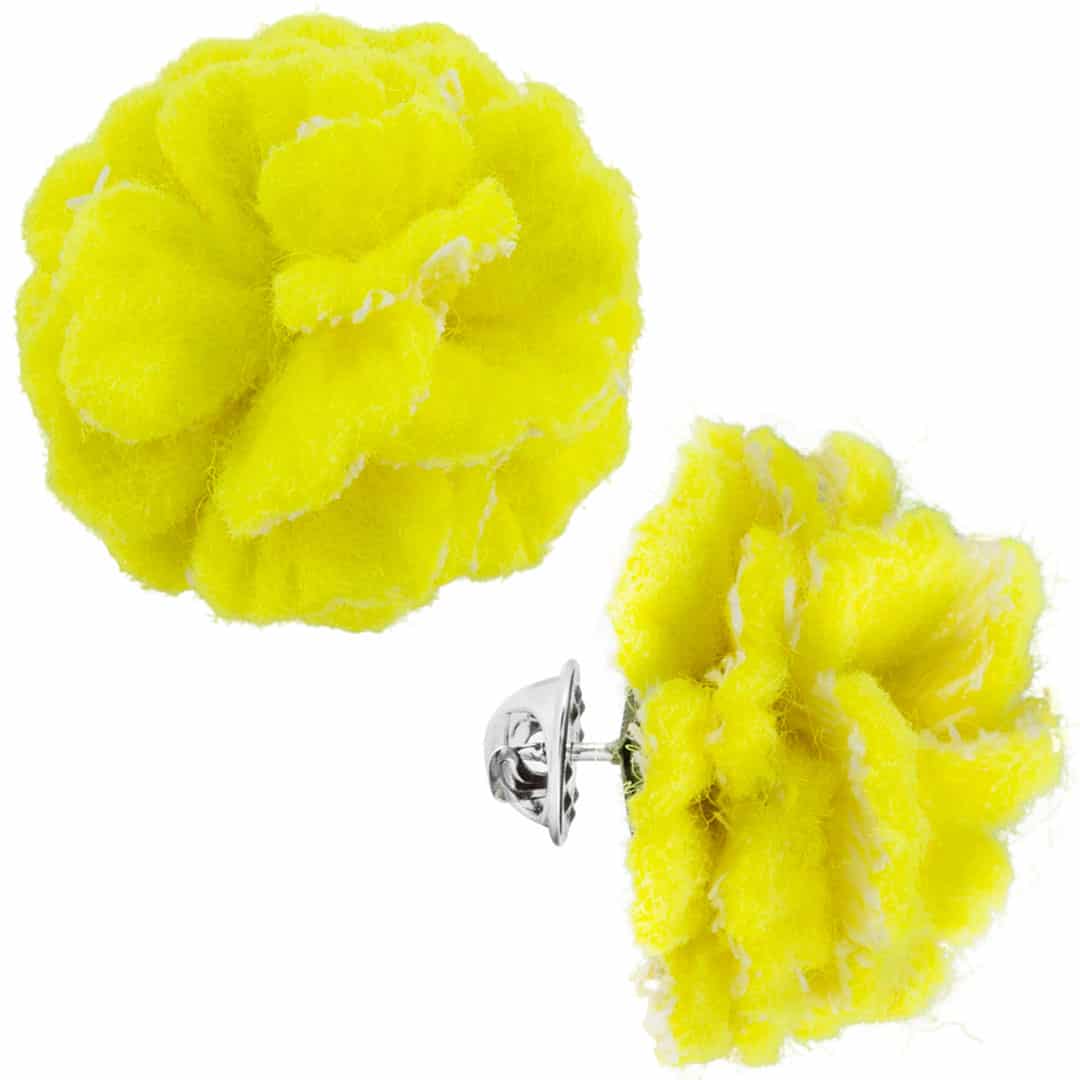 Champion Carnation, FLEUR'D, $75
13. The Skin Routine He Didn't Know He Needed
Dads rarely take proper care of their skin, but, often, that's just because they don't even know where to start. Make it easy for him with Dr. Barbara Sturm's incredible new Men's Discovery Kit. It has everything he needs to whip his skin into shape and how!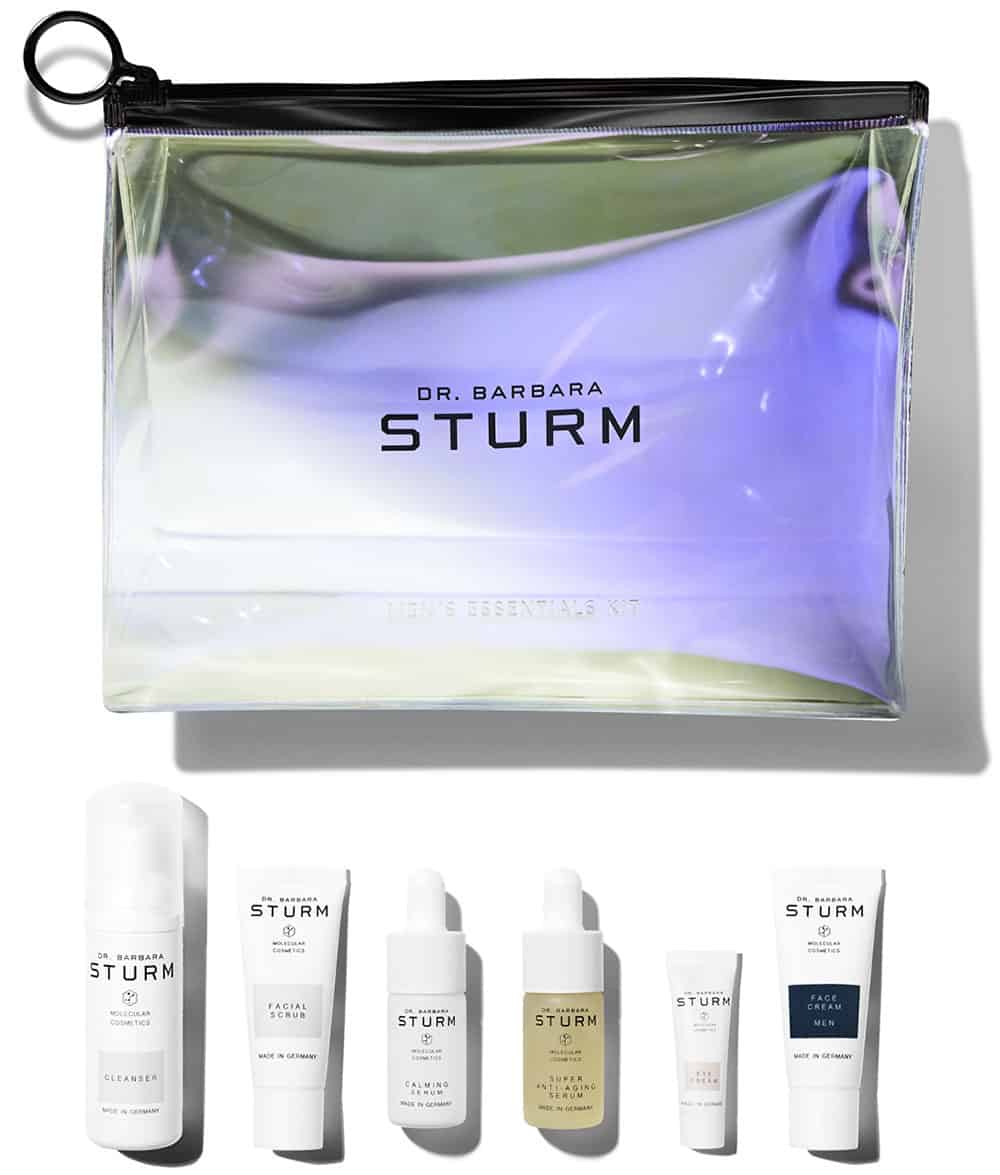 Men's Discovery Kit, DR. BARBARA STURM, $215
14. A Chilled Bottle of Kronenbourg 1664 Blanc
Dads love beer and this one is refreshing AF.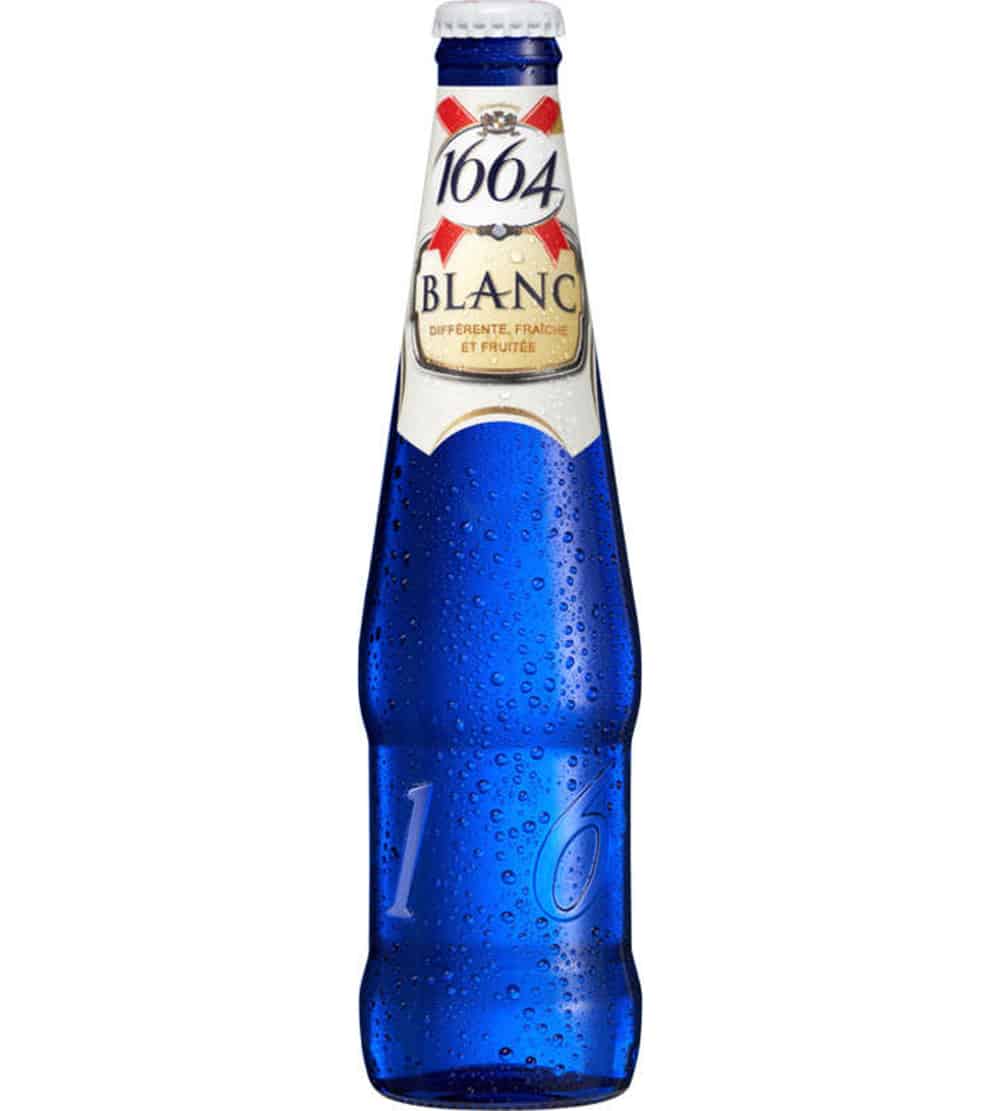 Blanc Beer, KRONENBOURG 1664 (Available at Minibar), $15 for 6 12 oz Bottles
15. Some Seriously Good Pomade
VERY Don Draper.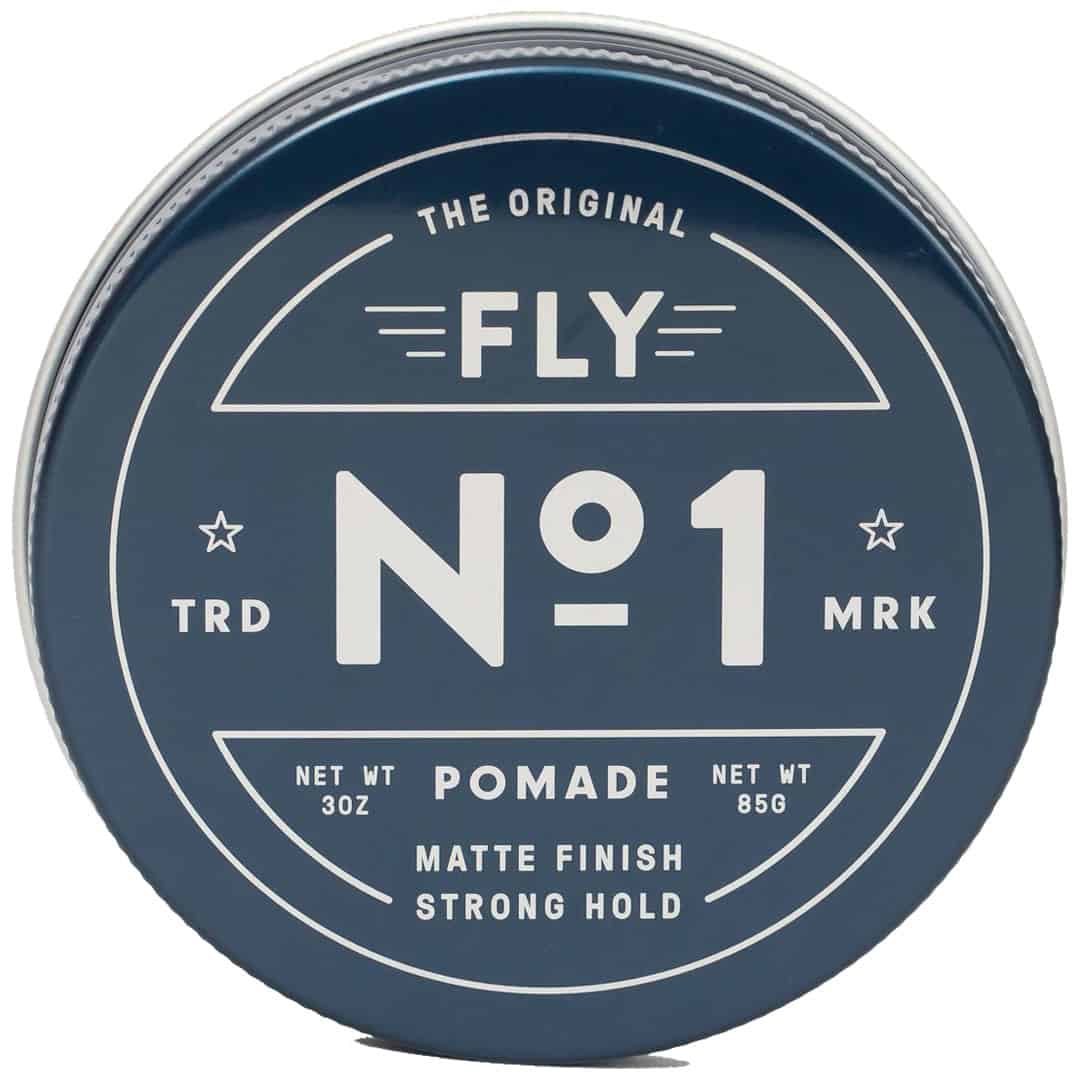 Fly No. 1 Pomade, FLY BARBERSHOP, $18
Subscribe to our newsletter and follow us on Facebook and Instagram to stay up to date on all the latest fashion news and juicy industry gossip.