Read today's dose of chic intel right here…
The FaceApp-Russia Connection (New York Post)
The FaceApp photo filter is incredibly popular, and a lot of fun, but users should be careful: the Russia-based app's terms and conditions give it complete ownership over every photo you run through it. It grants the app rights to your image — including the ability to publish or distribute them. This is not unsimilar to other viral selfie apps, like Popsugar's celebrity face matching tool from earlier this year. Additionally, there are concerns about privacy based on the permissions the app might have. FaceApp, which asks for permission to access user's photo libraries and camera, is vulnerable to hackers who can use the information to track people.
View this post on Instagram
EU Begins Formal Antitrust Investigation of Amazon (The Fashion Law)
The EU is investigating Amazon to "determine whether its use of sensitive data from independent sellers on its massive third-party marketplace runs afoul of the EU's competition rules." Amazon, which is both a merchant and has third-party sellers, is privy to consumer information that it could potentially use to drive customers away from its competition to itself. The European Commission is looking into whether the company violated Articles 101 and 102, which prohibit "agreements that prevent, restrict, or distort competition within the EU single market," and  "the abuse of a dominant position" respectively.
Meanwhile, CNBC reports that Amazon had its most successful Prime Day event yet. The company claims sales on the site were more than that of Black Friday and Cyber Monday combined.
Levi's Shares Fall by More Than Six Percent (Business of Fashion)
Shares of Levi Strauss & Co. have fallen to their lowest since the company filed for IPO in March. A "disappointing" earnings report is said to have driven stock prices down. But analyst Alexandra Walvis also called the US wholesale environment challenging in general.
Joy Corrigan Launches a Clothing Line 
Model Joy Corrigan and her sister, Gina Smith, have launched a new streetwear brand that gives back. Naked Species, a line of basics, donates a portion of all proceeds to the Wild Tomorrow Fund, which works towards protecting endangered species and the habitats they depend on for survival.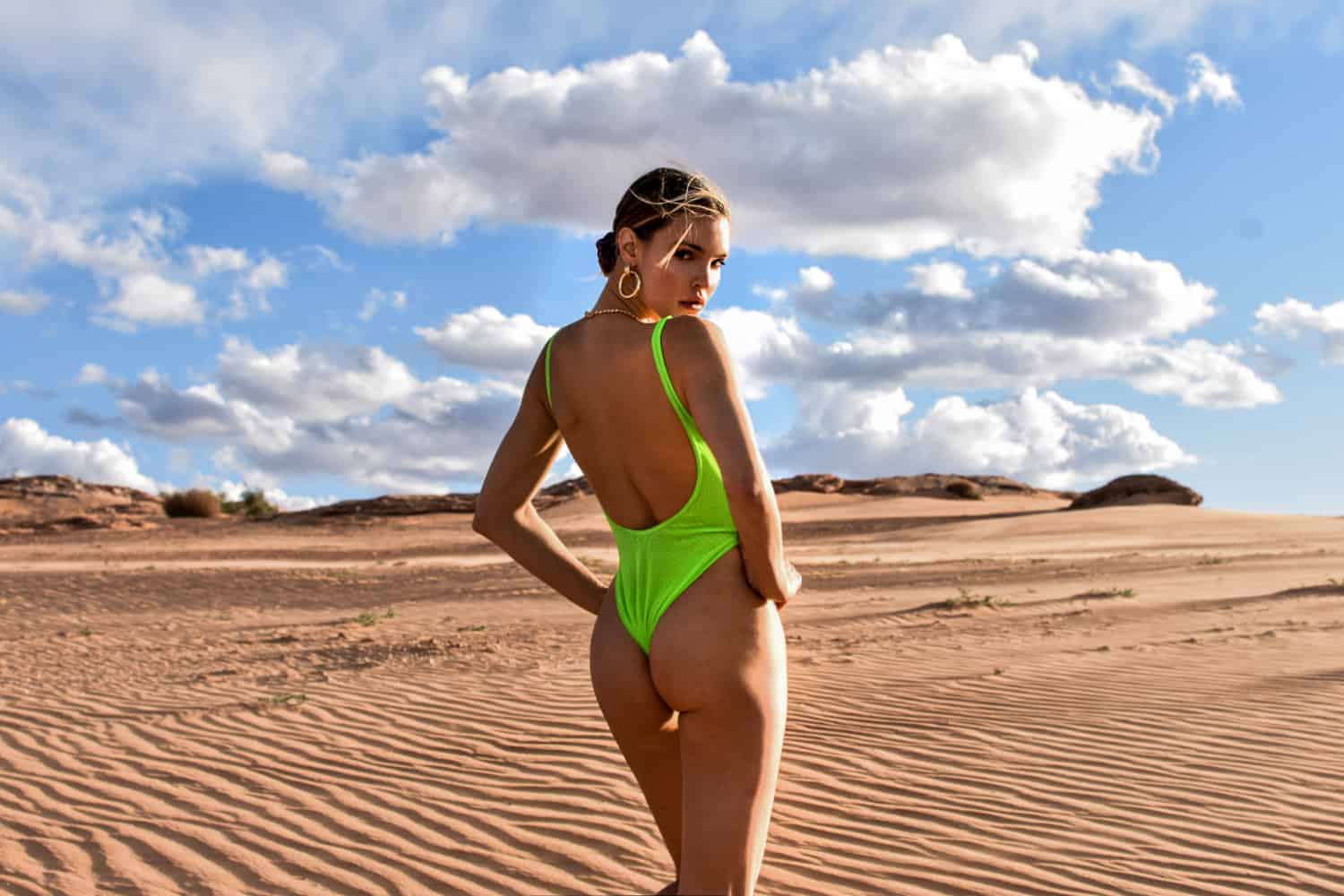 Kate Spade Debuts Fall 2019 Campaign
Kate Spade creative director, Nicola Glass's first collection for the brand — Fall 2019 — is about to hit stores and with it comes a cheery new campaign starring Sadie Sink, Julia Garner, and KiKi Layne. Shot by Tim Walker in London, the campaign was styled by newly-appointed W Magazine editor-in-chief, Sara Moonves.
"For the fall season, I started by imagining raiding an insanely glamorous woman's closet, and the rich, eclectic mix you'd find that you could make your own," said Glass. "I was inspired by the idea of a woman's closet – the thought of where clothes end up rather than where they originated.  I envisioned women who are looking for clothes that are spirited, feminine, and fundamentally effortless. I thought about the treasures that would be found and the unique combinations that would be put together to create interesting and modern outfits."
Chargeurs Partners With The Brooklyn Museum to Honor Pierre Cardin
Last night The Brooklyn Museum celebrated its new exhibit, Pierre Cardin: Future Fashion, with a cocktail party. The show, which is sponsored by Chargeurs, is a retrospective of the designer's seven-decade career. Future Fashion is on now at the Brooklyn Museum.
Subscribe to our newsletter and follow us on Facebook and Instagram to stay up to date on all the latest fashion news and juicy industry gossip.