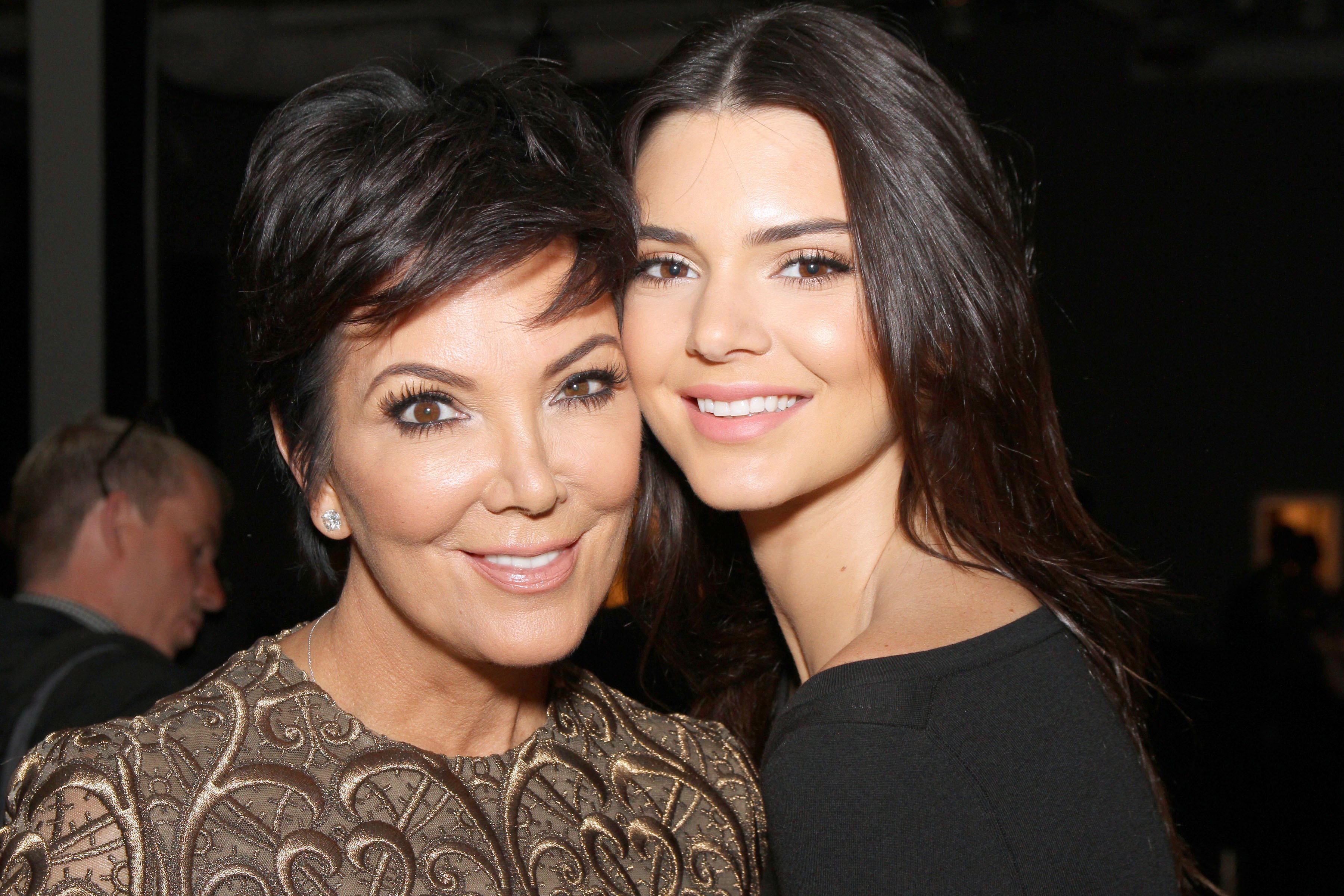 Last night an ultra chic soirée was held in a penthouse suite at The Peninsula Hotel in Paris for Natalia Alaverdian's label A.W.A.K.E co-hosted by Miroslava Duma, Caroline de Maigret, Melvin Chua, and Kim Kardashian. The latter was a late arrival avec Kanye in tow, but momager Kris Jenner showed up before her daughter so we caught a moment with her to ask her how she's feeling about Kendall Jenner, who's been in Paris and Milan for the shows, and her booming modeling career. Plus, she sets the record straight about those rumors that Kendall was being bullied by fellow models backstage.
Who are you wearing?
I'm wearing a Saint Laurent dress and shoes and a Bottega Veneta bag.
What fashion item are you lusting after right now?
There's a Dolce & Gabbana basket tote that they did about a decade ago and every time I'm on vacation or in Europe there isn't a time that goes by that I don't run into the store and ask them if they have that basket. This year on the runway at the fashion show that Kendall walked in one of the models was carrying one of those baskets and I was texting like crazy asking, "Who has that basket?!" So maybe they'll bring it back.
When did you get to Paris?
We just got here yesterday so I'm trying to catch up with my jet lag. We went with Kendall to a fitting today with Olivier Rousteing of Balmain. She'll be walking in the show. Then we just did a little shopping…at Balmain, actually.
How do you feel about Kendall's modeling career taking off?
I'm just really proud of Kendall, because she's worked really hard to try to get her sea legs and figure what this business is all about. I think she learned a couple of years ago how much work it is. She definitely has that work ethic gene and she's not afraid to dig in and work hard. You know it's not easy for these girls. That's one thing I learned really fast when she got into this business. It's a ton of work and you really have to be strong and committed and know what you're doing. But Kendall's with Society Agency in New York and we just let Chris Gay and his team totally take over and lead her career. You know this is not my wheel house, so I've really gotten quite an education and I have a new appreciation for this business, because these girls are troopers.
Even though your girls are on TV, was it hard to see your baby get into the modeling world?
The hardest thing for me was letting somebody else take the reins. But Chris really made a point of making me feel comfortable and he's done a great job so I just let him do his thing. Kendall has wanted to do this her entire life. I'm glad she's found something that she's passionate about and she's so happy and grateful to be here.
Is it true the other models have been mean to Kendall?
I would like to set the record straight and say it's 150 percent not true. They have been so welcoming, especially at the Tommy Hilfiger show. At all of the shows, all of the girls have been so darling. It's like a sorority. It's really amazing and heartwarming the way they've welcomed her into their world and treated her like a sister. I was with a lot of the girls out in New York one night, because Donna Karan had a dinner and the girls were so amazing to her. I remember walking away from the dinner and I thought, "That's remarkable." Tommy Hilfiger and I were having a laugh, because we were talking about press and how ugly rumors get started and how they are complete lies and fabrications and that is one of them. His whole team really treated her like gold.