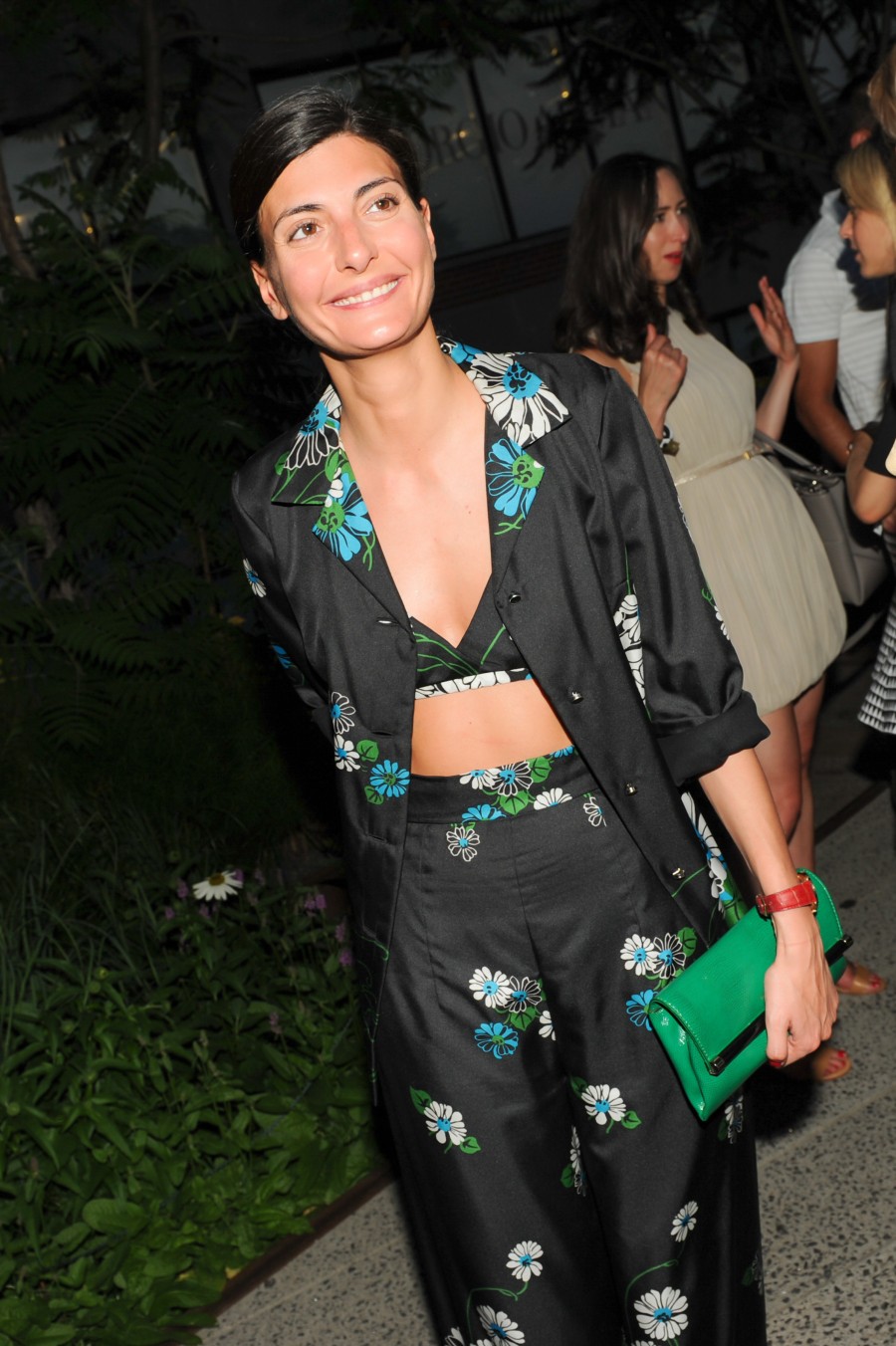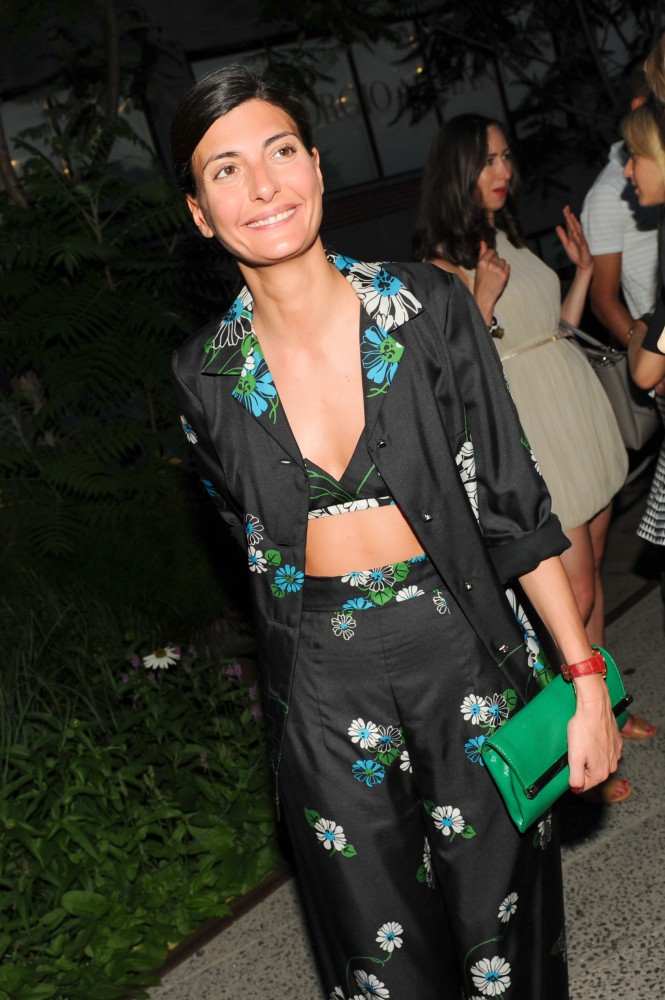 Giovanna Battaglia is one of the most coveted stylists in the biz, so naturally she can have any look she wants from a designer. How soon? Straight off the runway, darlings. We caught up with Battaglia last night in Paris, where she filled us in on what must-have item she made away with after the Rochas show.
What have you been loving so far at Paris Fashion Week?
Well I just arrived today, but Balenciaga was great.
What was your favorite look?
The first one with the long tuxedo look. There is so much of Alexander [Wang] in this collection. It's very nighttime and you have the mirrored runway that was almost like a dance floor. It was a modern take and it was very handsome.
What friends do you look forward to seeing at fashion week?
Well I'm lucky enough to be with Anna [Dello Russo] all of the time. So today we decided to go backstage after the Rochas show and see Alessandro [Dell'Acqua], because he's a friend of mine and we saw the shoes and we had to have them. So Anna and I searched for our size and we each took a pair with us. They were on the runway only two hours ago!
You have so many clothes. Where do you get rid of them when you need to?
Well that's the problem, I don't get rid of them. I'm too attached to them. I collect them. I have two houses and a storage place.
Wow.
I know it's becoming too expensive.
So you don't give anything away to consignment?
Well I give some of my old clothes away to my cleaning lady. She auctions them off to raise money for her church.
Is there any fashion piece that feels unattainable to you?
A Chanel couture dress, darling…oh, darling! I will need to work another 20 years.