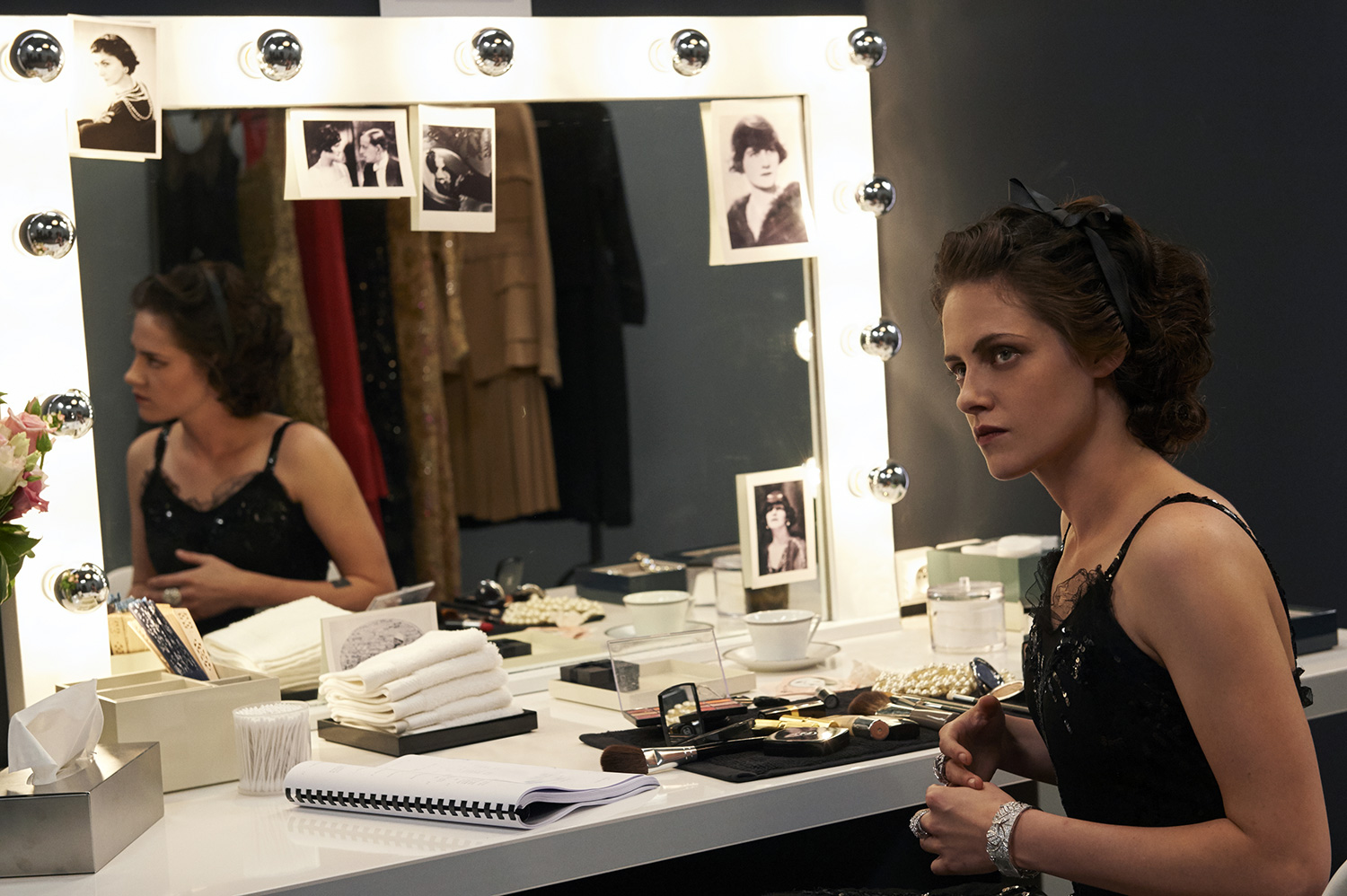 She's starred in consecutive Chanel print campaigns, and now Kristen Stewart makes her film debut (for the label) in a new short, Once and  Forever. The 11-minute film, directed by Karl Lagerfeld, is set to premiere as a prelude to the Chanel Métiers d'Art show in Rome on December 1 at the Cinecittà, a legendary film studio complex.
"She can look like Chanel, and I wanted to show Chanel through all the decades of her life and the comeback in the 1950s," said Lagerfeld. Stewart shares the role with Geraldine Chaplin, who will portray Gabrielle Chanel at a different stage in her life, and who's already channeled the icon in three of Lagerfeld's shorts.
Lagerfeld explained that the film is a story about producing a film (showing mostly behind the scenes shots such as costume tests, script meetings, and screen tests) because,  he says,"If I had made image after image of Chanel's past, it would be boring."
Next up for the Kaiser's muse: the campaign for the Paris/Rome 2015/16 Métiers d'art collection, to be unveiled in May.
Without further ado, two mini teasers of the trailer, to be released in full on November 25.