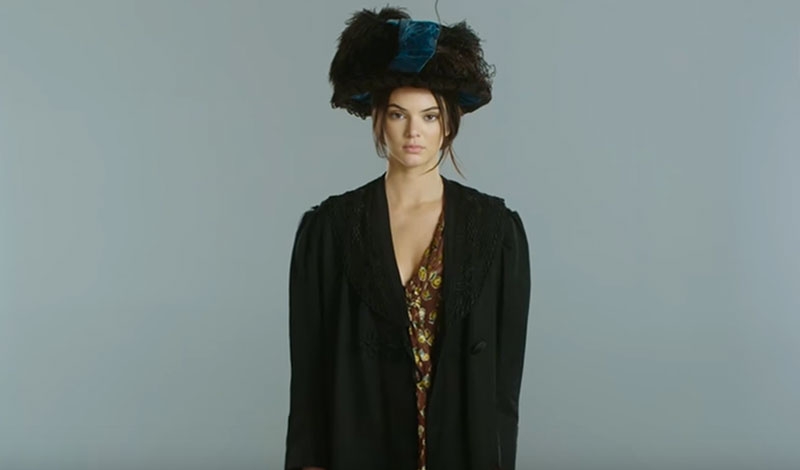 IJ.com
Will Kendall Jenner Rock the Vote?
|
Right on the tails of major buzz about her Vogue France and Vogue Japan covers, Kendall Jenner stars in a video by Rock the Vote. In the one-minute clip, the Kardashian sib is dressed in an early 19th-century outfit (fur hat included) before her voiceover begins: "Every day we vote. We are able to express our opinions online with likes and hashtags. But when it comes to the right to vote, it hasn't always been that easy, especially for women."
During her brief speech on the long history of the suffragette movement, she transforms from a turn-of-the-century woman to a modern version of herself: First, she's stripped down to a loose dress by two assistants, who then return to remove the dress, leaving her in a black leotard, before two men redress her in a more mod gray T-shirt with holes and fuss over her makeup and hair. Hopes are that the 19-year-old will get America's youth to the polls, seeing as as how she has more Insta followers (37.3 M) than candidates like Donald Trump (426 K) and even POTUS himself (4.6 M).