Tommy Hilfiger is taking tech up a notch with the launch of virtual reality in select stores as a part of the brand's retail experience. Using a Samsung GearVR device, shoppers will be transported to the front row of New York Fashion Week, where Gigi Hadid, Jourdan Dunn, and other 'girl squad' members walk the brand's Fall '15 runway. Users can experience an exclusive peek at the backstage experience, a typically inaccessible element for those who aren't involved in the show's production.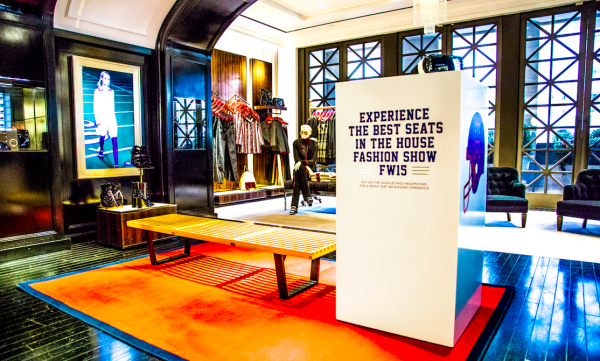 "Through virtual reality, we're now able to bring our one-of-a-kind fashion show to the retail setting," said Hilfiger in a statement. "From the incredible set and music to exclusive backstage moments, consumers will be able to watch the clothes move and see the collection in the original show environment—it's a compelling and interesting elevation of the traditional shopping experience."
The best part? The looks featured on the runway are available alongside the installation in the store, so when customers remove their headsets they can browse, try on, and purchase items.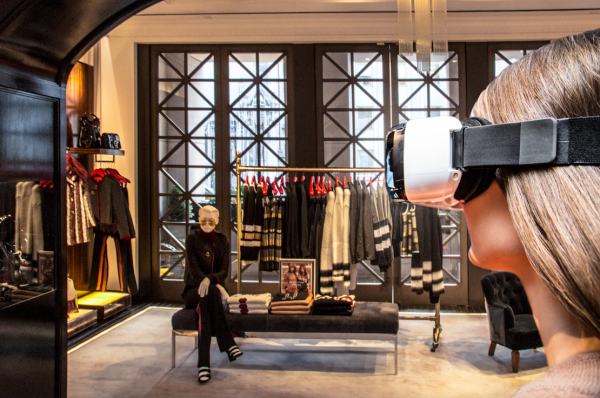 "We are driven by a vision to exceed consumer expectations, inspire them, and offer retail experiences they never thought possible," said Hilfiger CEO Daniel Grieder in a statement. "Through cutting-edge virtual reality technology, we can invite shoppers to experience the Hilfiger Collection fashion show from a front row seat. We're using virtual reality to open the doors to a unique part of our world, directly connecting the consumers in our retail space with one of our largest brand events each season."
The Fifth Ave. flagship in New York will be the first Hilfiger spot to get the VR experience. Next up? Stores and wholesale partners in London, Paris, Milan, Amsterdam, Dusseldorf, Florence, Zurich, and Moscow.