Yesterday, Todd Snyder presented Spring 2016 with a nod to the Italian Riviera, the Amalfi Coast and isle of Capri for a front row that included his buddies Darren Criss, Christian Slater, and Joe Jonas. Check out the 38 looks and find out where he'll be escaping to later this summer.
Launched: 2011
Known for: "Men's tailoring mixed with a modern military look."
Collection vibe: "The collection is inspired by a trip that I made a year ago to Capri. The colors in my collection came from the blue colors of the sea and grottos around the island. I wanted to reimagine and a modern American sensibility that would make sense in that environment."
Retailers: Toddsnyder.com, Barney's, Mr Porter, Bloomingdales and Nordstrom.
What was your first show? "Ralph Lauren."He started everything and totally inspired me to be a designer."
Escape plan: "I'm heading to the South of France in September. Coincidentally, during women's Fashion Week."
Male mod muse: "Clement Chabernaud"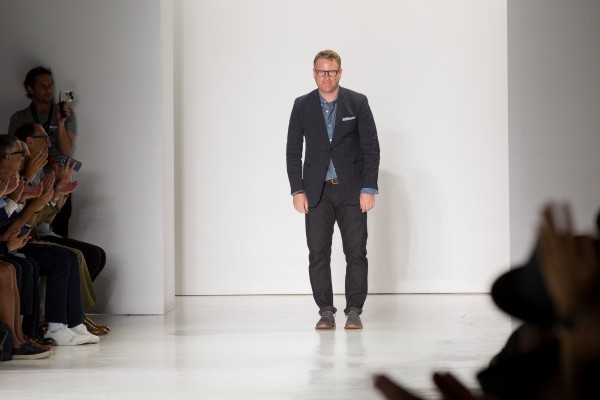 ."
Shoes were by Cole Haan.