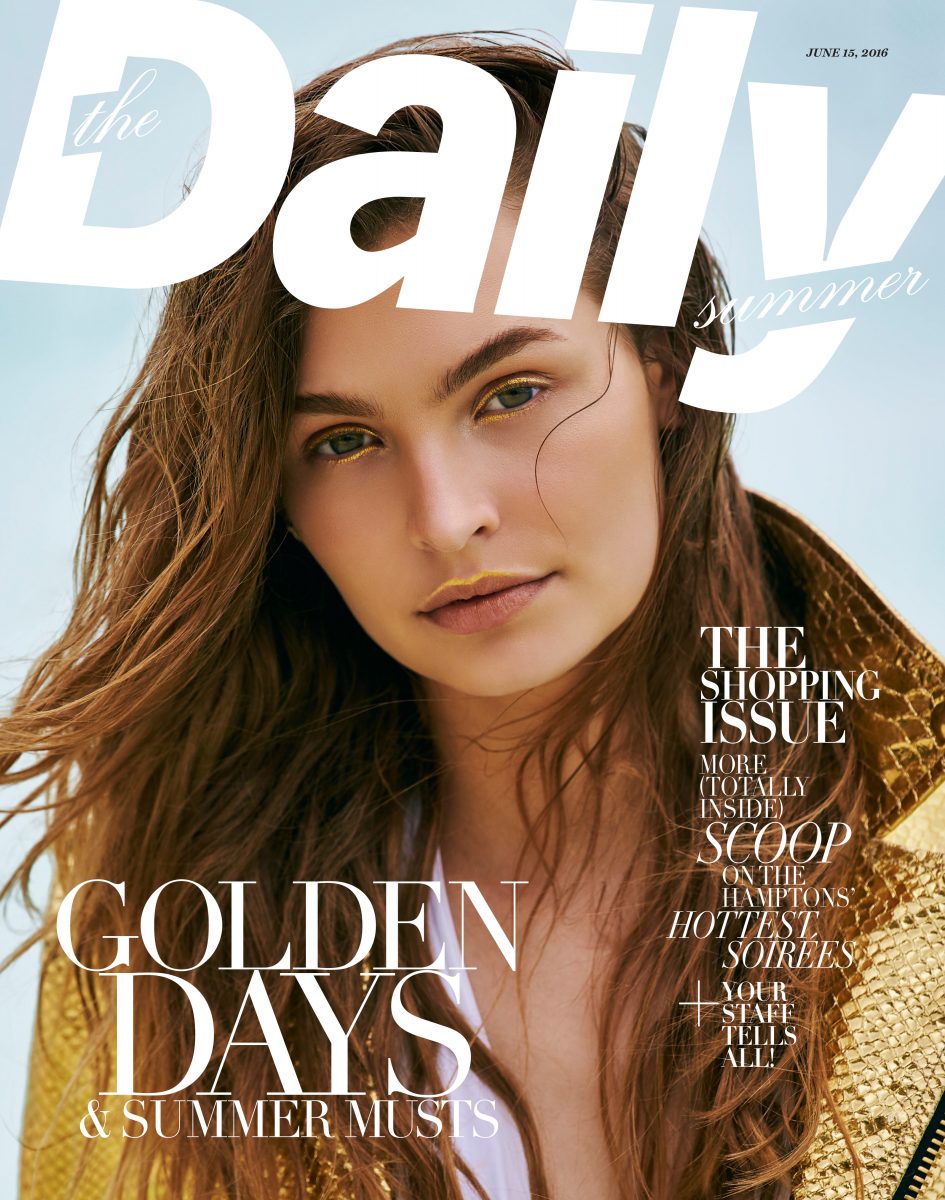 We're back! The Daily Summer returns this weekend in the Hamptons and beyond with Wilhelmina model Roosmarijn De Kok (remember that name!) in her first cover story, a metallic-themed editorial. Inside we talk to legendary mod Pat Cleveland about her new memoir, Stuart Weitzman fills us in on his partnership with Pencils of Promise, and IMG Models' Jasmine Tookes shares her vacation memories from a trip to Bora Bora. Plus! The latest shopping news, parties, and a hilarious anonymous interview with a been-there-done-that East End decorator.
Hamptons bound this weekend? You can pick up a copy at our Tennis & Cocktails party at Hampton Racquet (172 Buckskill Rd.) in East Hampton on Saturday, June 18 from 4 to 6 p.m., where we're celebrating Wimbledon champ Marion Bartoli's new collection Love FILA. Dress to play or drink! RSVP to alex@dailyfrontrow.com. See you there!
To read the new issue, click HERE.