Taryn Toomey and her cathartic, calorie-melting, feel-good workout, The Class, has everyone from Naomi Watts to your co-worker hooked on endorphins. With a Lululemon collaboration and Hamptons classes under way, Toomey gives us the scoop.
How does a former fashion exec become a fitness guru?
I started working at the Ralph Lauren store in the Hamptons, and eventually I got a job at the office in the city and started climbing the corporate ladder. After Ralph Lauren, I was an account executive at Dior. I had left Ralph Lauren thinking I was unhappy with the company, and then I realized it was the line of work that wasn't fulfilling me. I jumped ship and did a monthlong intensive yoga-teacher training with the expectation that I was going to return to New York and resume my career. But I ended up loving that life, and hit the pavement in New York teaching at different places.
How did that turn into The Class?
I'd always wanted to invent something, like the vacuum or the boomerang. [Laughs] I had no idea it could be a modality. The Class began as a way to help heal, because I lost a mentor of mine, whom I loved dearly. It was never supposed to be anything. I would teach on my friend's deck and sent the money to support the children my mentor cared for. My contact stopped responding for some time, so I looked into renting a space with the money. I had a time slot at a dance studio, hired a photographer to shoot it, and created a website on Squarespace with a sign-up link. That was September 2013. I added more classes, and they would sell out. I wanted to give up like 50,000 times, but every time I said I was going to stop, there'd be a wait-list. It was the community that kept showing up and asking for more that kept it going.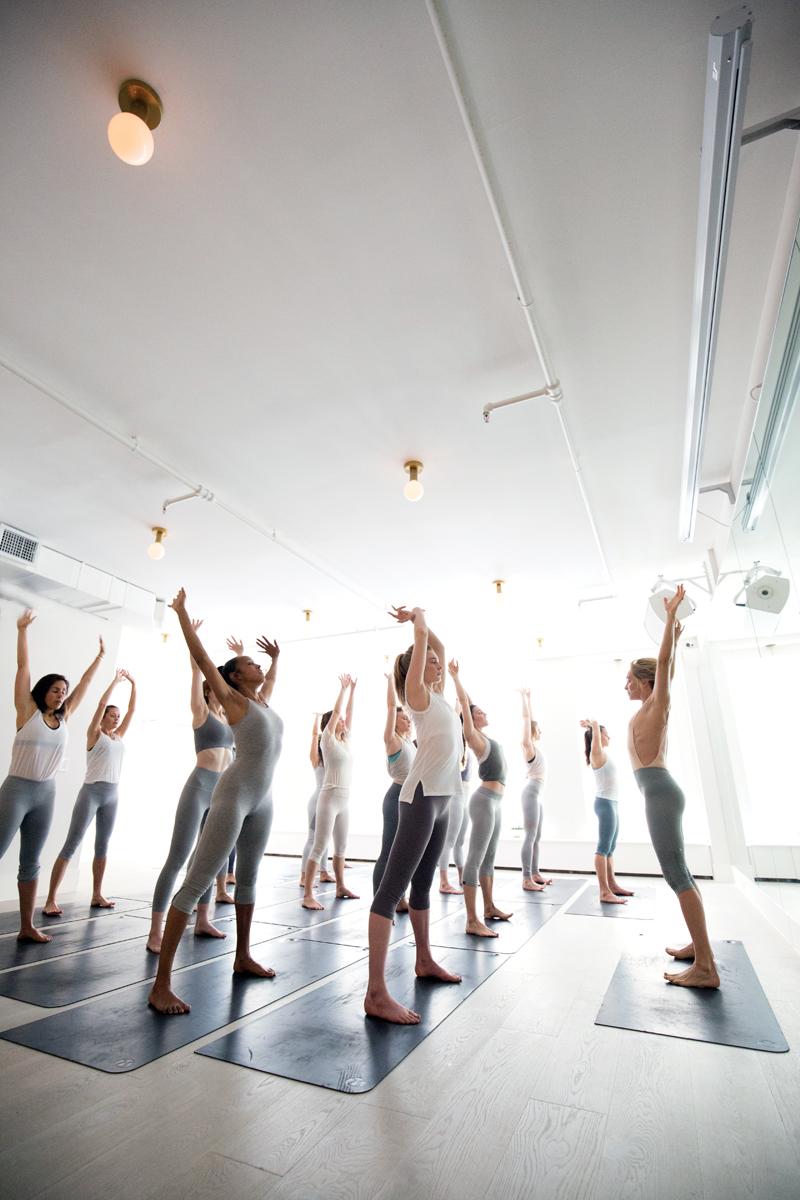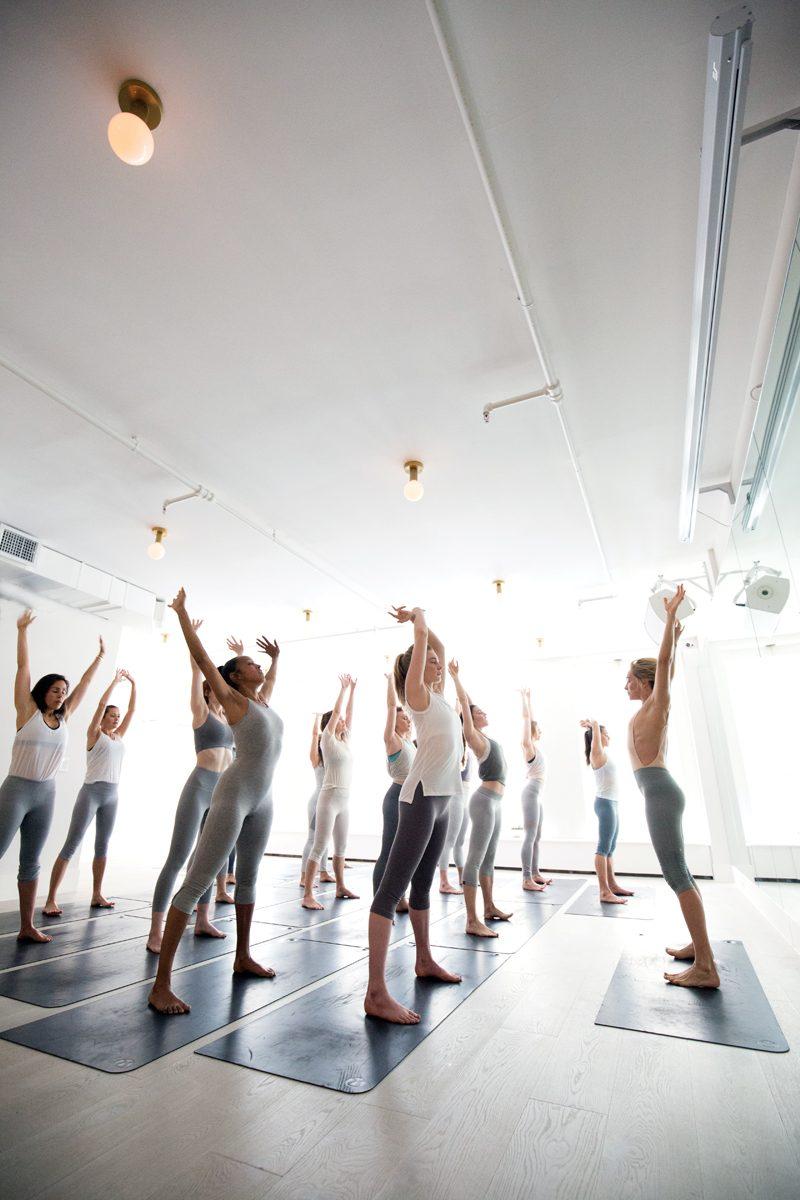 Who's taking The Class?
It started with me and a bunch of my mom friends, but it's changed. We have a lot of creative types, people who are willing and open-minded, people who come to heal because they are in the throes of something. I'll introduce myself to people before class, kneel down and say welcome, and sometimes they'll start crying. We have people who just want to come for the workout, or people in the world of yoga who want a little more fire. We have men coming. We're starting a teen class, and a 17-year-old just finished her teacher training. We have older women or people who are injured who come for the feeling in the room. This work is really for everyone. You just have to be a human.
Why do you think it has such a following?
If I'm completely straightforward, The Class is a manifestation of my life. I'm talking to myself in there. It's constantly changing, and I think that's why people keep coming back. I speak about all these things in such a vague way so that people say to me at the end of class, "You were talking to me the whole time." I strongly believe in teaching the message of community and being kind to one another. You won't find people being snarky or talking about calories. Sure, you will lose weight, you'll get strong, you'll get lean, but you don't need to talk about that because it's the obvious. It's about how you are feeling, not what you're looking like.
Your playlists are almost as popular as the class!
I was probably a DJ in a past life. [Laughs] You must know your music—the beat, when chords hit, how to count down. You're creating an experience and people are trusting you to guide them. The sounds, the light, the scent—everything should create a feeling, and that's what I use the music for. We work with this theory of contraction and expansion—so contraction of the muscle for a song, and then expansion and flushing with cardio and sweating.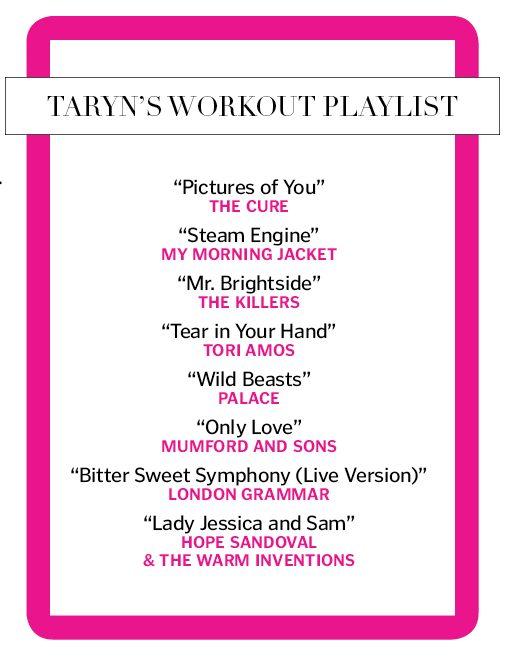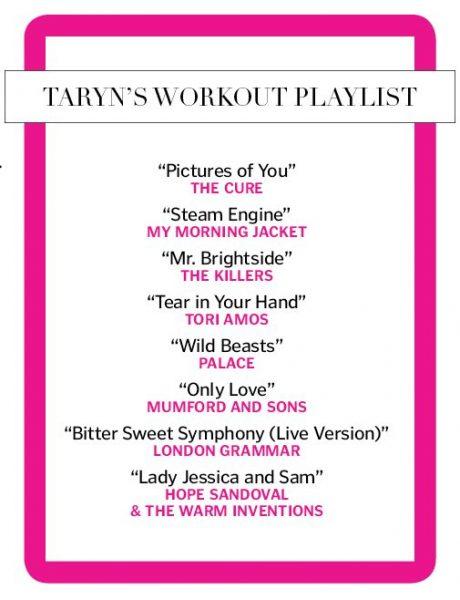 Some have called it "the screaming class." Is there truth to that?
People always say "the screaming class" or "the chanting class." We're not doing that! The message in this room is stay in your body and do whatever you need to do. If you need to laugh, you laugh; if you need to weep, you weep; if you need to stand there and breathe, breathe. You cannot do this class wrong. Oftentimes when you're giving people the space to feel something, and you're creating an experience through music, sound, community, sweat, embodiment, and feelings, people make a lot of noise. There's not a lot of space that we have in this world where you can do that. It's almost like an exhaust pipe as opposed to a scream, a forceful exhale that's emotive. We're making that sound after creating a lot of tension in the body. When I say, "Make sound if you need to make sound," that's when the room usually fires. I'm asking people to bring things in the room and process…and at the same time, you're sculpting your ass and you're lengthening your body and burning calories. [Laughs]
Do you remember the first time someone cried in The Class?
I invited Naomi [Watts'] acting coach to a class when I met her at a premiere. Within five minutes she was on her hands and knees and she was sobbing! When that happens, I ask the room to hold space. After class, she said, "I couldn't help it—you bypassed my brain and went directly to my heart." I am asking people to do big movements and transition to complete stillness with hands on heart and ask, how are you feeling?
What's your relationship with Naomi like?
I met her through The Class, and we have this little circle of gals who hang out. I have a really special place in my heart for her. She's supported me since early on. The first time a story about The Class
came out with her name in it I was horrified. I reached out to her and said, "Oh, my God, I am so sorry!" And she said, "Are you kidding me? You better tell them that I was the first one." That's her style. I honor who she is as a human and as a spirit and as a sister. She's supported me by allowing her name to be attached to The Class and standing next to me in Vogue, but it's far-reaching. She's everything that people believe she is and more. She's a real gem.
Tell us about your Lululemon collection, which is out this summer.
It's so exciting! They supported me before The Class had a name. The girls in the Soho store would tell me I had something special and encouraged me to do a TEDx conference in Vancouver, where I met their CEO. We went back and forth and I started designing, showed it to them, and they wanted to make it a bigger thing. It was so organic and it just made sense. I don't look at anything right now and think my gut told me not to do it and I did it. Everything has been about what feels right.
PLUS! Taryn's Summer Musts…
FITNESS:
I teach seven classes a week, plus events. I do Laurie Cole's SoulCycle on Saturdays. I meditate every day, otherwise my adrenals will burn out.
BEAUTY:
I use Dr. Barbara Sturm Blood Cream, and I've been taking collagen. I always use sunscreen and masks, like Joanna Vargas Bright Eye Hydrating Mask. I use Tata Harper Hydrating Floral Essence throughout the day.
FOOD:
AM: I drink a morning tonic, and take a probiotic and some supplements. I usually have hard-boiled eggs or half an avocado. If I'm on the go, I have a smoothie, and I always have coffee with almond milk.
PM: I'm very much a seasonal eater. Sometimes I eat a lot of fish and sometimes I'm vegan. I don't eat dairy. I eat a lot of greens. I go in and out of the nut thing. I'm hooked on kale chips from Juice Press. My body craves salt!
FASHION:
Isabel Marant, The Row, Lululemon, Zara, and H&M.
BEACH READ:
The Untethered Soul, by Michael A. Singer. When I'm in the throes of something, any page in that book helps.