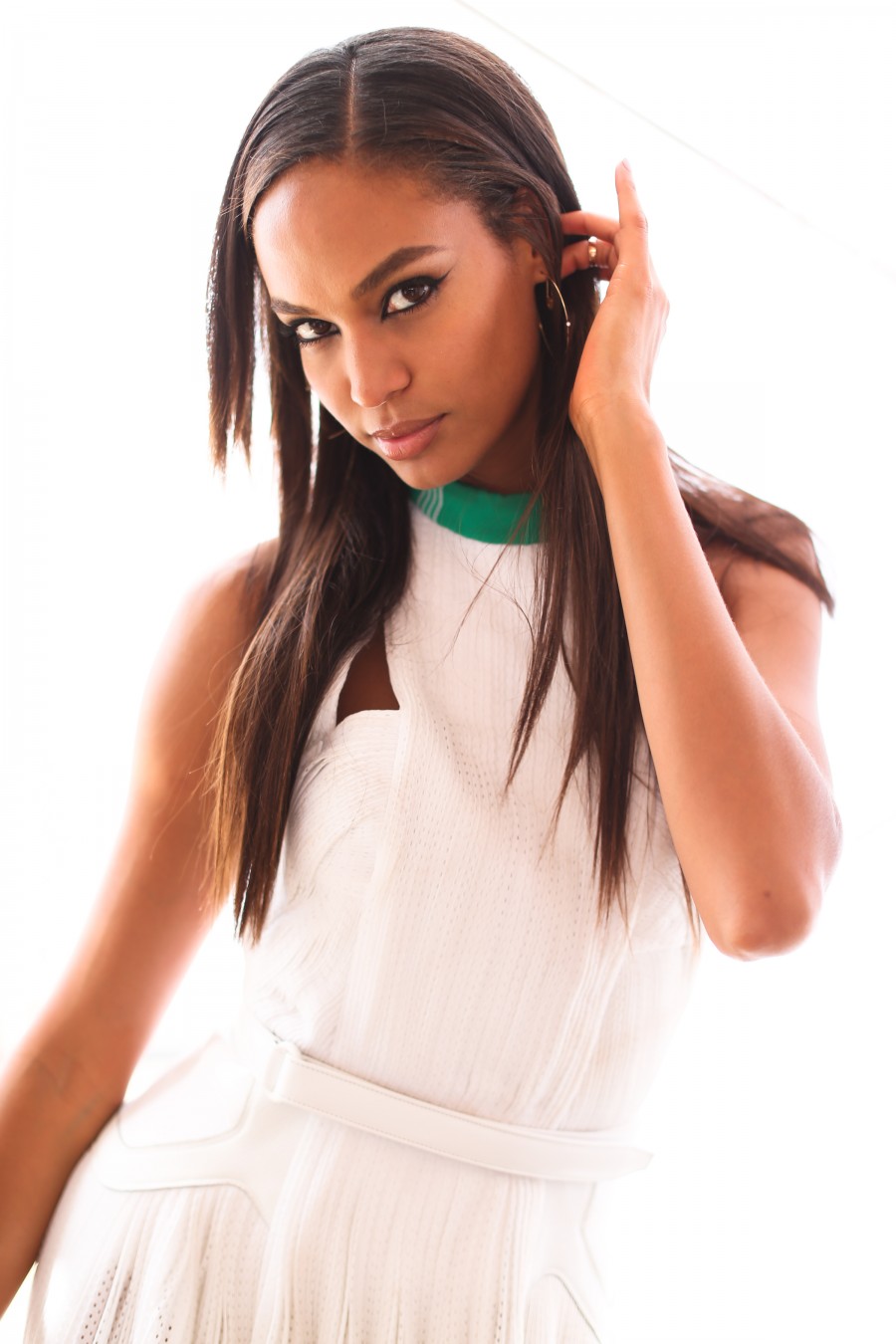 From the pages of The Daily Summer, mod Joan Smalls fills us in on her must-listen tracks, essential sweet treats, and beauty go-tos of the season… 
What are you jazzed about for summer?
Bikinis and hot weather!
What's your beauty M.O. when the temps rise?
I'm much more colorful, for sure. I'll pull out all my bright eyeliners—I'll do a cat-eye in dark purple or blue rather than black.
What will you be jamming out to this season?
I just downloaded "Blessing" by Big Sean, and "10 Bands" by Drake—you know… [starts singing]. It's a great workout song!
What's your go-to frozen morsel come summer?
Coconut or dulce de leche ice cream!